Medicare and Vision Coverage
Original Medicare does not cover routine eye exams for eyeglasses or contact lenses. You are responsible for all costs associated with the exams, glasses or contacts. But you can receive vision coverage through most Medicare Advantage plans.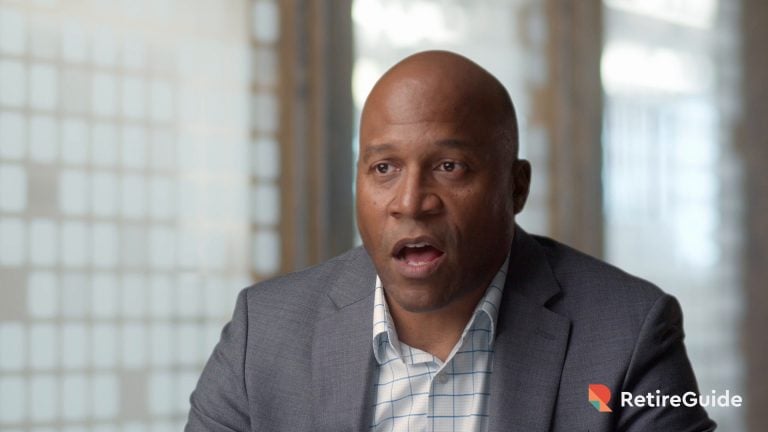 Written by

Terry Turner

Terry Turner

Senior Financial Writer and Financial Wellness Facilitator

Terry Turner has more than 35 years of journalism experience, including covering benefits, spending and congressional action on federal programs such as Social Security and Medicare. He is a Certified Financial Wellness Facilitator through the National Wellness Institute and the Foundation for Financial Wellness and a member of the Association for Financial Counseling & Planning Education (AFCPE®).

Read More

Edited By

Matt Mauney

Matt Mauney

Financial Editor

Matt Mauney is an award-winning journalist, editor, writer and content strategist with more than 15 years of professional experience working for nationally recognized newspapers and digital brands. He has contributed content for ChicagoTribune.com, LATimes.com, The Hill and the American Cancer Society, and he was part of the Orlando Sentinel digital staff that was named a Pulitzer Prize finalist in 2017.

Read More

Reviewed By

Aflak Chowdhury

Aflak Chowdhury

Medicare Expert

Aflak Chowdhury is a Medicare expert and independent insurance broker specializing in group health insurance. He has worked for major providers including Humana and Principal Financial Group and today works mainly in the small group market.

Read More

Published: June 15, 2020
Updated: October 13, 2023
6 min read time
This page features 9 Cited Research Articles

Key Takeaways

Original Medicare covers eye exams for diabetic retinopathy, glaucoma tests and macular degeneration tests and treatments. Other vision conditions and treatments covered under Medicare include cataract surgery and accompanying necessary glasses, YAG laser capsulotomy, detached retina treatment and certain dry eye conditions.
Medicare Advantage plans, which are sold by insurance companies, may cover all or part of the costs of routine eye exams, glasses, contacts and fittings for frames and lenses.
Most Medicare Supplement (Medigap) plans do not cover vision care, eyeglasses or contact lenses.

Does Medicare Cover Vision Care?

While Original Medicare does not cover routine vision exams, glasses or contact lenses, Medicare Part B may cover certain tests and treatments for serious eye conditions. But in those exceptions, you may still have to pay out-of-pocket for a copayment and any deductible.

Vision Care That Medicare Part B Covers

Eye exams for people with diabetes.
Glaucoma tests for people at high risk.
Macular degeneration tests and treatment.

These exams are generally allowed once per year under Medicare Part B if you qualify.

Your doctor or other health care provider may recommend you have these exams or related services more than once a year. If that's the case, you may be responsible for some or all of the costs out of your own pocket.

Ask why they're being recommended and if Medicare will cover them.

Did You Know?

Original Medicare does not cover routine eye exams. You are responsible for glasses, contacts, refraction exams and related services or products. Medicare Advantage plans may offer vision coverage.

Medicare and Diabetes Eye Exams

Medicare Part B covers an eye exam for diabetic retinopathy once a year if you have diabetes. But you must have the exam done by an eye doctor legally allowed to do it in your state.

Diabetic retinopathy is caused by damage to blood vessels in the retina which can be caused by high blood sugar levels associated with diabetes, according to the American Academy of Ophthalmology. It generally affects both eyes.

Symptoms of Diabetic Retinopathy

Seeing floaters
Blurry vision
Vision changes from blurry to clear at times
Blank or dark areas in your field of vision
Poor night vision
Colors appear faded or washed out

You will be required to pay 20% of the Medicare-approved price for your doctor's services. Your Medicare Part B deductible also applies to the exam. If the exam takes place in a hospital outpatient setting you will also be responsible for a copayment.

Medicare Coverage for Glaucoma Tests

Medicare Part B covers one glaucoma test every 12 months if you're at high risk for glaucoma. The doctor who conducts the exam must be licensed to supervise glaucoma screenings in your state before Medicare will cover the cost.

Glaucoma can damage the optic nerve that connects your eye to your brain. It's caused by high pressure inside the eye and can lead to blindness.

Groups at High Risk for Glaucoma

People with diabetes
People with a family history of glaucoma
Blacks ages 50 or older
Hispanics ages 65 or older

You will still be required to pay 20% of the Medicare-approved cost for the glaucoma test and your deductible will apply. You will also have to pay a copayment if the test is part of a hospital outpatient setting.

Macular Degeneration Tests and Treatment

Medicare Part B may cover certain types of diagnostic tests and treatment for age-related macular degeneration (AMD). Coverage can include treatment with certain injectable drugs.

Macular degeneration, an incurable eye disease, is the leading cause of vision loss in the United States, affecting more than 10 million Americans, according to the American Macular Degeneration Foundation. It's caused by deterioration of the center of the retina.

With Part B coverage, you will still be responsible for 20% of the Medicare-approved amount for your doctor's services and any drug used to treat AMD. The cost will also be subject to a copayment if it's performed in a hospital outpatient setting.

Eye Injuries, Surgeries and Preventative Eye Care

Medicare will also cover surgery, exams and treatment for certain eye conditions that can permanently affect your vision or lead to more serious vision problems.

Other Vision Conditions and Treatment Medicare Covers

Cataract surgery (up to $2,000 for lens replacement)
Corrective eyeglasses following cataract surgery
Detached retina treatment
Certain dry eye conditions

In each of these cases, you will be responsible for a 20% coinsurance or copayment plus any deductible.

Vision Coverage Through Medicare Advantage

All Medicare Advantage plans must cover everything Medicare Part A and Part B covers as a bare minimum. But most Medicare Advantage plans also offer vision coverage.

However, since vision is considered additional coverage, you will have to pay extra for it.

Medicare Advantage plans may cover all or part of the costs of routine eye exams, glasses, contacts and any fittings for frames and lenses.

But you should shop around and look closely at exactly what a plan offers if you're interested in vision coverage. Not all plans include vision care.

Remember that Medicare Advantage plans are offered by private insurance companies and coverage differs from plan to plan and depending on the state where you live.

Did You Know?

Most

Medicare Supplement plans

, sometimes known as Medigap, do not cover vision care, eyeglasses or contact lenses. These plans primarily help cover your out-of-pocket costs for copayments, coinsurance and deductibles for products and services already covered by Original Medicare.

Other Vision Plans for Seniors

Seniors can still find private vision insurance if they shop around. Private vision policies can cost as little as $11 to $20 a month depending on the level of coverage you want.

In deciding how much to spend on vision insurance, you should consider how much eye exams and glasses cost you on a yearly basis and compare that to the amount you'll spend on premiums and copays over the course of a year.

Before buying a private insurance plan, you should read over any policy and ask questions about what you want and expect to be covered by a plan.

Vision Insurance Providers with Plans for Seniors

VSP Individual Vision Plans

Provides low cost services for minimal coverage.

Humana

Different plans offer flat rate fees for varying levels of coverage.

United Healthcare

Provides flexible coverage if you wear both eyeglasses and contact lenses.

AARP and EyeMed

EyeMed offers discounted rates to AARP members for vision coverage.

Anthem

Offers three coverage levels in most states, allowing seniors to customize their vision coverage around income.

Medical Mutual

Offers flat fee plans for different levels of vision coverage.

You may also want to compare the costs of a private plan to the cost of adding vision coverage to a Medicare Advantage plan when shopping for the best coverage for your needs.

Last Modified: October 13, 2023

Share This Page

9 Cited Research Articles
Who Am I Calling?
Calling this number connects you to one of our trusted partners.
If you're interested in help navigating your options, a representative will provide you with a free, no-obligation consultation.
Our partners are committed to excellent customer service. They can match you with a qualified professional for your unique objectives.
We/Our Partners do not offer every plan available in your area. Any information provided is limited to those plans offered in your area. Please contact Medicare.gov or 1-800-MEDICARE to get information on all of your options.
888-694-0290
Your web browser is no longer supported by Microsoft. Update your browser for more security, speed and compatibility.
If you need help pricing and building your medicare plan, call us at 844-572-0696