Medicare Coinsurance
Medicare coinsurance is the amount of money you have to pay out of your own pocket for medical services you receive after you've paid your deductible. It's a percentage of the Medicare-approved price of the services you receive.
Medicare Coinsurance in 2022
Medicare coinsurance kicks in after you've paid your Medicare deductible for the year.
The amount for Medicare Part A hospital insurance is a set dollar amount while coinsurance for other Medicare parts are a percentage of the cost of the medical or hospital service you receive.
When Medicare Coinsurance Begins
Part A

No coinsurance until after 60 days for hospitalization and after 20 days for a skilled nursing stay.

Part B

After meeting your $233 deductible, coinsurance is usually 20 percent of the Medicare-approved cost of most doctor services.

Medicare Advantage and Part D

Coinsurance varies from policy to policy.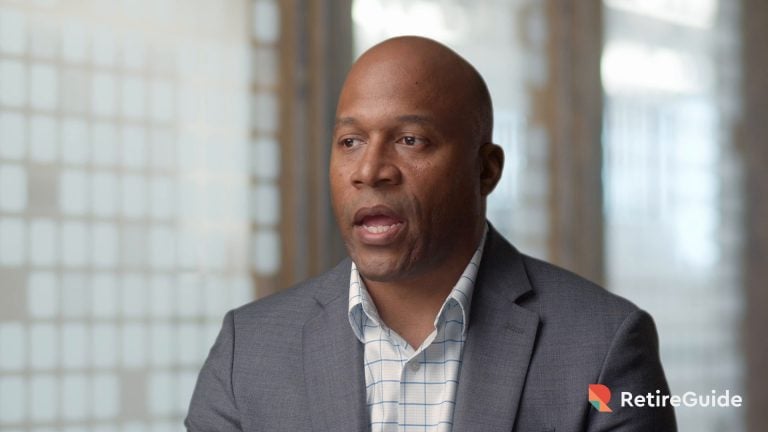 Medicare Part A Coinsurance
Your Medicare Part A coinsurance responsibility kicks in after you've paid your $1,556 deductible for your 2022 benefit period. But you still don't have to pay coinsurance for the first 60 days of hospitalization even after you've paid your deductible.
While most Medicare coinsurance is based on a percentage of the services' costs, Medicare Part A coinsurance is set at fixed numbers.
Daily Coinsurance Costs for Medicare Part A in 2022
Days 1 to 60 of Hospitalization

$0 coinsurance

Days 61 to 90

$389 per day

Days 91 and Beyond

You pay $778 per day for each "lifetime reserve day" beyond 90 days (you only have 60 of these days over your lifetime).

Beyond 60 Lifetime Reserve Days

You are responsible for all hospital costs.

Skilled Nursing Facility Stays

You pay $0 coinsurance for first 20 days and $194.50 for days 21 to 100. You are responsible for all costs from day 101 and beyond.
Medicare Part B Coinsurance
Your Medicare Part B coinsurance responsibility kicks in after you've paid your $233 deductible for the 2022 Medicare benefit period.
After meeting the deductible, your coinsurance will usually be 20 percent of the Medicare-approved price for certain services.
Medicare Part B services for which you pay coinsurance include:
Most doctor services including hospital inpatient doctor services.
Outpatient therapy or treatments.
Durable medical equipment such as walkers, wheelchairs or a hospital bed your doctor may order for your home care.
Don't Leave Your Health to Chance
You've worked hard your whole life by thinking ahead. Now do the same for your health. Get free Medicare help to plan your future.
Coinsurance for Part D and Medicare Advantage
Medicare Part D prescription drug plans and Medicare Advantage plans are sold by private insurers through contracts with the U.S. Centers for Medicare & Medicaid Services.
Coinsurance for each of these Medicare parts varies from plan to plan.
Medicare Part D Prescription Drug Coinsurance
Your Medicare Part D plan's design will determine your 2022 coinsurance.
There is a standard deductible of $445 for all Part D prescription drug plans, but after that, the amount of your coinsurance is set by the insurer through which you purchased your Part D coverage. You should check with your Part D insurance provider to find out what your coinsurance will be.
Medicare Advantage Plans Coinsurance
Medicare Advantage plans typically combine hospital and medical coverage into a single plan that you substitute for Original Medicare. Advantage plans may also include prescription drug coverage.
Your deductible will depend on the particular Medicare Advantage plan you purchased. Once it's met, you will be responsible for the plan's deductible until you reach its yearly out-of-pocket limit.
You should check with your insurer to find out the deductible, coinsurance and out-of-pocket limit for your plan. These may change from year to year.
Medigap and Coinsurance
Medigap, also called Medicare supplemental insurance, can offer some help in paying Medicare coinsurance and other out-of-pocket costs associated with your Medicare coverage.
There are 10 different types of standardized Medigap plans sold through private insurers in 47 states and the District of Columbia.
Minnesota, Massachusetts and Wisconsin have different ways of standardizing plans in their states. All Medigap plans cover certain basic benefits.
Basic Coinsurance All Medigap Plans Must Cover
365 days of additional hospital coverage.
Full or partial coverage for Medicare Part B coinsurance.
Hospice coinsurance for drugs and up to five days of inpatient care.
Medicare Plan A hospital coinsurance.
You may also choose plans that cover differing amounts of coinsurance and other out-of-pocket costs. These include skilled nursing facility coinsurance and excess physician charges — those charges beyond Medicare-approved prices for services.
Remember that you cannot enroll in both Medigap and a Medicare Advantage plan. You have to choose one type or the other.
Last Modified: April 21, 2022
Share This Page
7 Cited Research Articles