Medicare Tax
Paying Medicare tax is mandatory for U.S. employees regardless of your coverage status. This tax supports future coverage when you become eligible, ensuring help with healthcare costs. The 2023 Medicare tax rate is 1.45% for employees and employers. Those with higher incomes may have a surtax.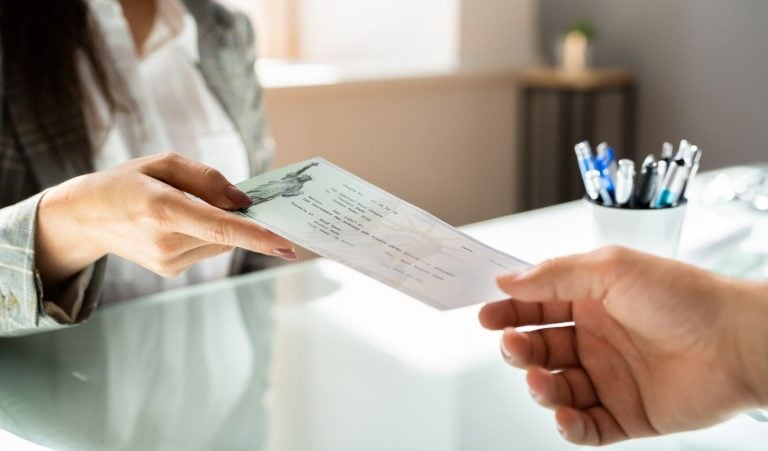 Written by

Ebony J. Howard, CPA

Ebony J. Howard, CPA

Credentialed Tax Expert at Intuit

Ebony J. Howard is a certified public accountant and freelance consultant with a background in accounting, personal finance, and income tax planning and preparation.  She specializes in analyzing financial information in the health care, banking and real estate sectors.

Read More

Edited By

Lamia Chowdhury

Lamia Chowdhury

Financial Editor

Lamia Chowdhury is a financial content editor for RetireGuide and has over three years of marketing experience in the finance industry. She has written copy for both digital and print pieces ranging from blogs, radio scripts and search ads to billboards, brochures, mailers and more.

Read More

Reviewed By

Christian Worstell

Christian Worstell

Medicare Expert

Christian Worstell is a licensed health insurance agent and an established writer in the sector, with articles featured in Forbes, MarketWatch, WebMD and more. His work has positively impacted beneficiaries nationwide and empowers them to make strong health care decisions.

Read More

Published: August 6, 2020
Updated: October 23, 2023
9 min read time
This page features 5 Cited Research Articles

Key Takeaways

Medicare taxes pay for Medicare Part A costs, including hospital, hospice and skilled nursing facility care for people on Medicare.
Medicare taxes are withheld from your paycheck if you have an employer and are paid as part of your self-employment taxes if you are self-employed.
In 2023, the Medicare tax rate is 2.9% — with the employee and employer each paying half of the tax.

What Is the Medicare Tax?

Medicare tax is a federal payroll tax that helps pay for the Medicare program.

The Medicare tax is generally withheld from your paycheck as part of your FICA (Federal Insurance Contributions Act) taxes — what are usually called "payroll taxes." FICA taxes include money taken out to pay for older Americans' Social Security and Medicare benefits.

If you are self-employed, your Medicare taxes are included in your self-employment tax.

Medicare tax is paid by taxpayers to specifically fund Medicare Part A hospital insurance, which offers coverage for hospital inpatient care, skilled nursing facility care, hospice care and certain types of home health care for individuals enrolled in Medicare.

2023 Medicare Costs & Coverage

Knowing the Medicare tax rate can help you better understand how the program is funded, how the tax will one day benefit you, and how to forecast your finances.

2023 Medicare Tax Rates

The Medicare tax rate is 2.9% of your income. If you work for an employer, you pay half of it and your employer pays the other half — 1.45% of your wages each.

If you are self-employed, you are responsible for the full 2.9%.

Your total FICA tax rate equals 15.3% of your wages — with the other 12.4% of your salary going to Social Security. Your employer also pays half of the Social Security taxes.

People with higher incomes may also have to pay an additional Medicare tax of 0.9% to help pay for the Affordable Care Act.

Connect With a Medicare Advantage Professional

New updates are made every year to Medicare Advantage plans. Find out which plan is right for you.

Does Medicare Have Surtaxes?

The answer is yes, Medicare does have surtaxes. A surtax is an additional tax imposed by the government on something already taxed. Typically, a surtax is charged on taxpayer incomes higher than a certain level at which normal income tax is paid. It can be calculated as a percentage of a certain amount or a flat dollar rate.

Surtaxes were originally introduced in 1967, when President Lyndon B. Johnson proposed a 6% surcharge on corporate and individual income taxes. However, it did not take effect until ten months later in 1968 when it was signed into law in the Revenue and Expenditure Control Act of 1968.

The Act provided a surcharge of 10% on federal corporate income taxes and personal income taxes as a measure to reduce the U.S. budget deficits and support the funding activity for the Vietnam War. Charging higher taxes would reduce the amount of money available for spending abroad to maintain the worldwide competitive position of U.S. goods.

Additional Medicare Tax

The Affordable Care Act added an extra Medicare surtax for people with higher incomes starting in January 2013.

Named the Additional Medicare Tax, it adds an additional 0.9% tax on top of the 1.45% employees have to pay. Employers are not required to match the amount and the employee is responsible for the entire amount of the extra tax.

Whether you have to pay the Additional Medicare Tax depends on your annual income and your tax filing status. You only owe the additional 0.9% Medicare tax on the money you earn over and above $200,000.

When Are You Liable for Additional Medicare Tax?

| Tax Filing Status | Minimum Income |
| --- | --- |
| Single | $200,000 |
| Married filing jointly | $250,000 |
| Married filing separate | $125,000 |
| Head of household (with qualifying person) | $200,000 |
| Qualifying widow or widower with dependent child | $200,000 |

Once you exceed the threshold listed above, you are responsible for the additional tax.

Let's say you have a single tax filing status. You don't pay the additional 0.9% tax on the first $200,000 you earn in a year. You will pay the standard 1.45% and your employer will pay a matching 1.45%.

But if you earn more than $200,000 a year, your employer will withhold a 0.9% additional Medicare tax. So, your total Medicare tax will equal 2.35% of your salary on everything you earn over $200,000.

Remember, the tax is not withheld until you cross the $200,000 threshold. The additional tax will then be withheld until the end of the calendar year. Your employer does not match this additional tax.

Let's say you are married and filing jointly. You earn $175,000 and your spouse earns $100,000, bringing your combined income to $275,000. Since your combined income is above the $250,000 threshold, you'll be liable for the additional 0.9% Medicare tax.

However, because you and your spouse's wages individually were less than $200,000, your employers will not withhold the additional tax. To ensure that enough taxes are withheld, you should make estimated tax payments or request additional withholdings on form W-4.

Net Investment Income Tax

Net Investment Income Tax (NIIT), also known as unearned income Medicare contribution surtax, is an additional 3.8% tax applied to net investment income. The tax is applied to the lesser of an individual's net investment income or the amount by which the modified adjusted gross income (MAGI) exceeds a certain threshold.

As of the current tax year, the NIIT threshold for single filers is $200,000 ($250,000 for married couples).

Net investment income includes interest, dividends, non-qualified annuities, capital gains, royalties and rental income. It does not include income derived from wages, social security benefits, alimony, unemployment compensation and most self-employment.

For example, let's say you are a single taxpayer who makes $150,000 in wages during the year and experienced a one-time capital gain of $90,000 from selling long-term stocks. This would increase your total income to $240,000. In this case, the investment income amount above the threshold ($40,000) is subject to the 3.8% surtax. You would owe a NIIT of $1,520 (40,000 x 3.8%).

Have you selected your 2024 Medicare plan?

Maximize your Medicare savings by connecting with a licensed insurance agent. Annual Enrollment is open until December 7th.

Who Pays Medicare Taxes and Why?

All employees, employers and self-employed workers in the United States, regardless of citizenship or residency status, must pay Medicare taxes to fund the Medicare Hospital Insurance program.

By law, in accordance with FICA, employers are required to withhold Medicare tax and Social Security tax from every paycheck and submit them to the government or face significant penalties.

The Medicare tax funds are used to pay for Medicare Part A, which provides hospital insurance for the elderly and people with disabilities.

Through employment payroll tax withholdings, Medicare tax funds accumulate in the system for later use. The tax revenues are added to the Hospital Insurance (HI) Trust Fund which finances health care services related to stays in hospitals, skilled nursing facilities and hospices for mainly people over age 65 with a sufficient history of Medicare contributions. It also pays for administering the Medicare program and covering the costs of fighting Medicare fraud and abuse.

By paying this tax while you are working, you are funding the services you may encounter once you become a Medicare beneficiary.

However, if someone is working under the table and not paying into these systems, they will be without Medicare funds to cover future hospital care.

Did You Know?

Medicare spent $839 billion to provide health care coverage for 63.8 million Americans in 2021.

Taxable Wages

Generally, you will find that not all wages or incomes are subject to Medicare taxes. Understanding which wages are subject to tax versus the ones that aren't will ensure that you are accurately paying taxes.

Wages subject to Medicare taxes include:

All taxable employment earnings, which includes salary, overtime, paid time off, commissions, tips and bonuses
Earnings from self-employment income
Fringe benefits, which includes cars and flights on aircrafts that the employer provides, memberships to country clubs or social clubs and tickets to entertainment or sporting events
Non-statutory stock options (NSOs) or non-qualified stock options (NQOs) from an employer, when exercised

Wages not subject to Medicare taxes include:

Wages or salary paid to an ordained, commissioned or licensed minister of a church — so long as it's for work done in the course of their ministry
Money paid to a child under the age of 18 working for a parent if the child is paid under certain conditions
Money for services performed as a student nurse if they are paid under certain conditions
Employer paying the cost of an accident or health insurance plan for his/her employees, including an employee's spouse and dependents, otherwise taxed to greater than 2% for shareholders of an S-corporation.
Unemployment benefits are taxed as ordinary income like wages but are not subject to Social Security or Medicare taxes
Worker's compensation benefits

Considerations for Self-Employed Individuals

If you are self-employed, you are responsible for the entire 2.9% share of your earned income for the Medicare tax. This is covered through a self-employment (SE) tax. The self-employment tax covers your entire 15.3% of FICA taxes, paying your share of Social Security and Medicare taxes.

However, you may get a break.

You determine your SE tax using the IRS Schedule SE on either Form 1040 or 1040-SR. You may then deduct the employer-equivalent amount of your self-employed tax — half of the total amount — from your gross income.

Who Has To Pay the Self-Employment Tax?

Anyone whose self-employment earnings are $400 or more (with the exception of church employee income).
Anyone who had a church employee income of $108.28 or more.
You must pay regardless of age and if you are receiving Social Security or Medicare benefits.

Frequently Asked Questions About Medicare Tax

Never Miss Important News or Updates with Our Weekly Newsletter

Get money-saving tips, hard-to-find info and tactics for a successful retirement in our free weekly newsletter.

Last Modified: October 23, 2023

Share This Page

5 Cited Research Articles
Who Am I Calling?
Calling this number connects you to one of our trusted partners.
If you're interested in help navigating your options, a representative will provide you with a free, no-obligation consultation.
Our partners are committed to excellent customer service. They can match you with a qualified professional for your unique objectives.
We/Our Partners do not offer every plan available in your area. Any information provided is limited to those plans offered in your area. Please contact Medicare.gov or 1-800-MEDICARE to get information on all of your options.
888-694-0290
Your web browser is no longer supported by Microsoft. Update your browser for more security, speed and compatibility.
If you need help pricing and building your medicare plan, call us at 844-572-0696