Medicare Costs & Coverage
Medicare Part A, which covers inpatient care and hospital stays, is premium-free for most beneficiaries. Part B, which covers outpatient care and other services, has a monthly premium of $170.10 in 2022. Medicare Advantage and Part D prescription drug plans often come with added premiums in exchange for more coverage.
Key Takeaways
Original Medicare covers everything from inpatient hospital stays and home health care to doctor's visits, medical equipment and preventive care. Something that is considered medically necessary is typically covered.
Part A is premium-free for most Medicare beneficiaries, as long as they worked and paid Medicare taxes over a certain amount of time. Part B comes with a monthly premium.
Medicare Advantage and Part D prescription drug coverage, both of which are sold through private insurers, do not have a set price or coverage since it varies from plan to plan.
How Much Does Medicare Cost?
While Medicare provides federally administered health insurance to millions of older Americans, you may still face several out-of-pocket costs. But other plans and options are available to help you meet those expenses.
There are four parts to Medicare — Parts A through D — as well as supplemental insurance, called Medigap, which affect your out-of-pocket costs.
Important Medicare Cost Definitions
Deductible

You must pay a certain amount for medical care before Medicare kicks in. This varies for Medicare Parts A through D. This amount is called your deductible. It resets each year.

Coinsurance

This is usually measured as a percentage of your doctor, hospital or other medical bill. Coinsurance is a cost you may have to pay for your share of medical services even after you've paid your deductibles.

Lifetime Reserve Days

Medicare only pays for 90 days of hospitalization, but it gives you an extra 60 "lifetime reserve days" for your entire lifetime. These are additional days Medicare pays for hospitalization if you need more than 90 days in the hospital. If you use all these up, you will have to pay out-of-pocket for hospitalization.
What Does Medicare Cover?
Original Medicare, which is made up of Parts A and B, will cover inpatient care and hospital stays, as well as doctor visits, treatments, services and outpatient care.
Medicare typically covers things that fall under the umbrella of medically necessary care. This means that services like cosmetic surgery or non-medical procedures are rarely covered.
What Medicare Covers
Inpatient care
Hospice care
Medical equipment
Doctor visits
Lab tests
Telehealth
Mental health services
There are some areas that are exempted from Original Medicare coverage. This includes dental care, vision care and prescription drug coverage. These areas can be covered through private plans like Medicare Advantage.
Medicare Part A Costs and Coverage
Medicare Part A is hospital insurance. It covers inpatient hospital stays, skilled nursing facility care and hospice care. Long-term care is not covered under Part A.
If you receive Social Security for at least four months before your 65th birthday, you will be automatically enrolled in Part A and Part B. If you don't receive Social Security before turning 65, you'll need to sign up with Social Security to receive coverage.
What Medicare Part A Covers
Inpatient care
Hospice care
Home health care
Skilled nursing facility care
Part A charges no monthly premium to anyone who paid Medicare taxes through their employer for at least ten years. Those who haven't worked that long have to pay premiums for Part A coverage. Most beneficiaries do not have to pay the premium.
2022 Medicare Part A Out-of-Pocket Costs and Increases
| Income Level for Individual Taxpayer (2022) | Income Level for Joint Tax Filers (2022) | Monthly Medicare Part B Premium (2022) |
| --- | --- | --- |
| $91,000 or less | $182,000 or less | $170.10 |
| $91,000 to $114,000 | $182,000 to $228,000 | $238.10 |
| $114,000 to $142,000 | $228,000 to $284,000 | $340.20 |
| $142,000 to $170,000 | $284,000 to $340,000 | $442.30 |
| $170,000 to $500,000 | $340,000 to $750,000 | $544.30 |
| $500,000 or more | $750,000 or more | $578.30 |
Don't Leave Your Health to Chance
You've worked hard your whole life by thinking ahead. Now do the same for your health. Get free Medicare help to plan your future.
Medicare Part B Costs and Coverage
Medicare Part B covers most doctor visits, outpatient care, preventive services and some medical supplies. You may face a late enrollment penalty if you don't sign up for Part B when you first become eligible.
What Medicare Part B Covers
Doctor visits
Lab tests
Diagnostic screenings and preventative care
Medical equipment
Ambulance services
Telehealth services
Mental health
A very limited number of outpatient prescription drugs.
The Part B deductible for 2022 is $233. After meeting your deductible, you are responsible for 20% of all costs under coinsurance.
Part B premiums are based on a progressive scale depending on how much income you have and whether you filed an individual or joint tax return.
2022 Medicare Part B Premium Based on Income
| Charges | 2022 Cost | 2021 Cost | Year-to-Year Change |
| --- | --- | --- | --- |
| Monthly premium for anyone who has worked 40 quarters (10 years) | $0 | $0 | $0 |
| Monthly premium for anyone who has worked fewer than 30 quarters (7.5 years) | $499 | $471 | $28 |
| Monthly premium for anyone who has worked 30 to 39 quarters (7.5 to 9.75 years) | $274 | $259 | $15 |
| Hospital deductible | $1,556 | $1,484 | $72 |
| Coinsurance per day for days 61 to 90 of hospitalization | $389 | $371 | $18 |
| Coinsurance per day for hospital stays beyond 91 days (using lifetime reserve days) | $778 | $742 | $36 |
| Coinsurance per day for skilled nursing facility stays | $194.50 | $185.50 | $9 |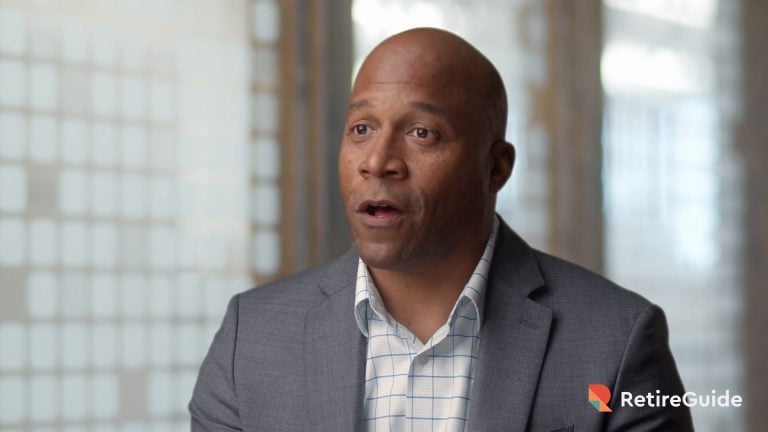 Medicare Advantage Plans Costs and Coverage
Medicare Advantage plans, is an all-in-one alternative to Original Medicare. These plans are administered by private insurance companies approved by the federal government.
Medicare Advantage bundled plans include Part A and Part B and usually have Part D drug coverage. Plans may also include other extra benefits such as vision and dental.
What Medicare Advantage Covers
All the services covered by Original Medicare.
Vision, hearing and dental are usually included.
Emergency and urgent medical care is always covered.
Most plans offer some form of prescription drug coverage.
Since Medicare Advantage plans are provided through private insurers, there are no fixed premiums, deductibles or coinsurance. Instead, they vary from plan to plan. You first must have Original Medicare before you can buy a Medicare Advantage plan.
The companies that administer the plans decide what to charge for premiums, deductibles and coinsurance once a year. Medicare does not have a hand in determining the costs. Changes take effect on Jan. 1 of the following year.
Cost-Determining Factors of Medicare Advantage Plans
Whether your Part B premium is included in the Advantage plan. Some Medicare Advantage plans cover all or part of your Part B premium.
Whether you have Medicaid or other state assistance.
Whether the plan charges for extra benefits you need.
Whether or not the plan charges a premium since some plans do not.
The type of Medicare Advantage plan you have and whether a doctor or other health care provider accepts it.
The type of health services you use.
The annual limit your plan sets for out-of-pocket costs for health care.
The amount of your coinsurance or copay, which can differ from Medicare Part B.
The amount of the Medicare Advantage plan deductible or whether it even has a deductible.
How often you use health services.
Added costs of seeing a health care provider outside your plan's network.
Don't Leave Your Health to Chance
You've worked hard your whole life by thinking ahead. Now do the same for your health. Get free Medicare help to plan your future.
Medicare Part D Costs and Coverage
Medicare Part D, which is provided through private insurers like Medicare Advantage, covers prescription drugs. All Part D drug plans must provide a minimum coverage level set by Medicare. However, the type of drugs covered depends on the formulary, which is a list of prescription drugs covered. Formularies vary from plan to plan.
Formularies are broken into tiers. Each tier has a different cost-sharing amount. For example, Tier I drugs may include low-cost generic medications while Tier III drugs may include non-preferred name-brand medications. Part D coverage is often included in Medicare Advantage plans.
The cost of a Part D plan varies depending on cost and which drugs it covers. If you live in a high-income household, you may have to pay an extra cost to your standard Part D premium due to the income-related monthly adjustment amount (IRMAA).
If you do not sign up for Part D coverage when you first enroll in Medicare, you can still sign up later. But you will pay an ever-increasing penalty unless you have other creditable prescription drug coverage or you receive certain other assistance from the state or federal government.
The penalty, which applies if you don't have some form of drug coverage 63 days after your initial Medicare enrollment period ends, is based on how long you waited to enroll in a prescription drug plan. It adds a cost for each month you went without enrolling on to all future monthly premium payments.
Medicare Supplement Insurance Costs and Coverage
If you're enrolled in Original Medicare, enrolling in Medicare supplemental insurance — also known as Medigap — may help cover additional costs such as copayments and deductibles.
The average monthly premium for Medigap was $175 per month, according to a 2017 study published by Harvard University. But costs can vary widely for a Medigap plan.
Companies are free to set their own prices for each plan they offer, but the rates are filed and reviewed by the various state insurance departments.
Different insurers may charge different premiums for the exact same plan, so it's important to compare prices between companies to find the best deal.
Long-term care, vision, dental, hearing aids and eyeglasses generally aren't covered with Medigap. Medicare Advantage plans cannot be paired with Medigap.
Last Modified: April 27, 2022
Share This Page
10 Cited Research Articles