3 New Rules for Medicare in 2023

Written by

Lindsey Crossmier

Lindsey Crossmier

Financial Writer

Lindsey Crossmier is an accomplished writer with experience working for The Florida Review and Bookstar PR. As a financial writer, she covers Medicare, life insurance and dental insurance topics for RetireGuide. Research-based data drives her work.

Read More

Edited By

Savannah Pittle

Savannah Pittle

Senior Financial Editor

Savannah Pittle is a professional writer and content editor with over 16 years of professional experience across multiple industries. She has ghostwritten for entrepreneurs and industry leaders and been published in mediums such as The Huffington Post, Southern Living and Interior Appeal Magazine.

Read More

Published: November 22, 2022
3 min read time
This page features 3 Cited Research Articles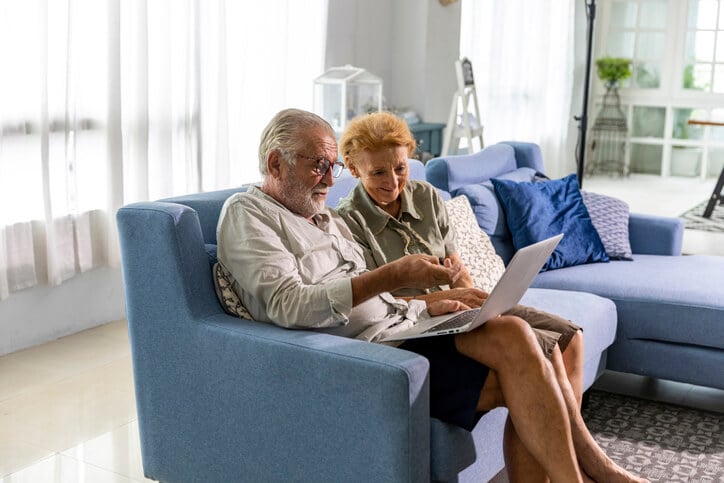 Recent changes announced by the U.S. Centers for Medicare & Medicaid Services (CMS) will improve how new beneficiaries, those who missed initial enrollment windows and those seeking specific dental coverage become eligible for care. These improvements aim to save Medicare beneficiaries from unnecessary penalties, allow quicker access to coverage and lower the costs of newly covered dental services.

3 New Medicare Rules for 2023

New
Special Enrollment Periods (SEPs)
Beneficiaries will be able to enroll in Medicare Part B without a penalty if they missed the initial enrollment period due to any of five new exceptional circumstances.
Quicker
Medicare Coverage
Medicare coverage will now begin the first month following enrollment in all circumstances.
Extended Dental CoverageMedicare will begin covering dental services linked to the success of a covered medical service, such as dental exams and necessary treatments prior to organ transplants, cardiac valve replacements and valvuloplasty procedures.
The newly finalized 2023 rules for Medicare improvements take effect on Jan. 1, 2023.
New 2023 Coverage Rules
Beneficiaries who sign up for Medicare after they turn 65 will have access to coverage more quickly in 2023. In 2022, they could have to wait several months for coverage to begin. The rules below relate to coverage for Premium-Part A and Part B.
| If you sign up: | In 2022, your coverage started: | In 2023, your coverage starts: |
| --- | --- | --- |
| Before the month you turn 65 | The month you turn 65 | The month you turn 65 |
| The month you turn 65 | The next month | The next month |
| 1 month after you turn 65 | 2 months after you sign up | The next month |
| 2 or 3 months after you turn 65 | 3 months after you sign up | The next month |
Special Enrollment Periods in 2023
Starting in January 2023, there are five new instances that qualify beneficiaries for a Special Enrollment Period (SEP). If you miss the General Enrollment Period (GEP), you can sign up for Part B and Premium-Part A during a SEP. If you miss the GEP for any of the exceptional scenarios listed below, you qualify for a SEP.
Newly Established SEPs for 2023
Individuals impacted by an emergency or disaster
Individuals whose employer or health plan made an error with their Medicare enrollment information
Formerly incarcerated individuals being released from correctional facilities
Individuals who missed the Medicare enrollment period after termination of Medicaid eligibility
Other exceptional conditions on a case-by-case basis
Source: U.S. Centers for Medicare & Medicaid Services 
These additional SEP opportunities can potentially save beneficiaries from paying the Part B penalty — an extra 10% for each year they could have signed up for Part B plus higher premiums, depending on income level.
New Dental Coverage in 2023
The most significant dental coverage change announced for 2023 is a wider range of covered dental services. The 2023 Medicare Physician Fee Schedule Final Rule states that CMS will extend coverage for "other dental services that were inextricably linked to, and substantially related and integral to, the clinical success of an otherwise covered medical service." 
To qualify for coverage in 2022, dental procedures must have been linked to specific Medicare-covered procedures, like an oral exam before a kidney transplant. The 2023 rules allow more flexibility for dental coverage.
Dental and Oral Health Services Coverage Comparison
| 2022 Coverage Examples | 2023 Coverage Examples |
| --- | --- |
| Reconstruction of a beneficiary's jaw after an injury or surgery | Everything included in 2022 |
| Tooth extractions in preparation for radiation treatment for cancer involving a beneficiary's jaw | Dental services when they are necessary for the specific treatment of a beneficiary's primary medical condition |
| Oral exams before a kidney transplant | Necessary dental treatments prior to organ transplants, heart valve replacements and valvuloplasty procedures |
Who Am I Calling?
Calling this number connects you to one of our trusted partners.
If you're interested in help navigating your options, a representative will provide you with a free, no-obligation consultation.
Our partners are committed to excellent customer service. They can match you with a qualified professional for your unique objectives.
We/Our Partners do not offer every plan available in your area. Any information provided is limited to those plans offered in your area. Please contact Medicare.gov or 1-800-MEDICARE to get information on all of your options.
888-694-0290
Your web browser is no longer supported by Microsoft. Update your browser for more security, speed and compatibility.
If you need help pricing and building your medicare plan, call us at 844-572-0696