When Should You Retire?
When to retire is a personal decision. You will need to weigh your preferences, your finances, your health and your family needs in deciding what's best for you. Retiring young is intriguing for many, but waiting until your late 60s or early 70s has its benefits.
The dream for many workers is to retire young and live a life of leisure, enjoying the fruits of a career and working through a bucket list, or relaxing by the beach.
But financial and health considerations may make that dream unachievable for many Americans. And others prefer to keep working as long as possible because they enjoy the feeling of productivity and a sense of identity through their careers.
The decision is ultimately up to you, but there are important factors to consider about your physical and financial health when deciding what age to retire.
Did You Know?
Americans are living longer on average. The life expectancy of Americans rose from 68 years in 1950 to nearly 79 years in 2020. Longer lives mean longer retirement and the need for more money to pay expenses in later life.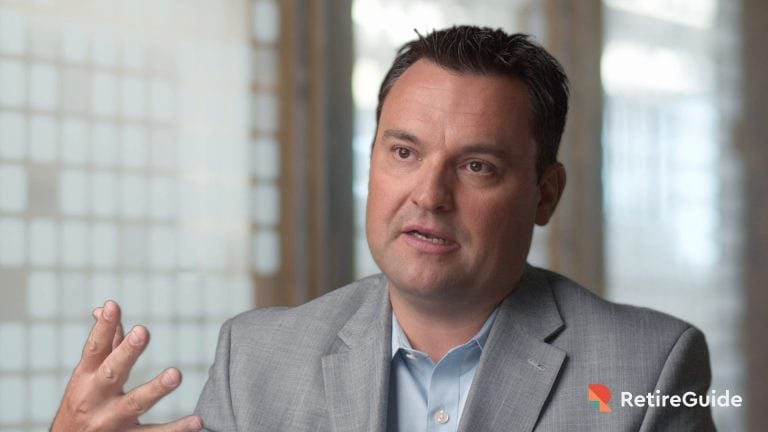 Delaying Retirement
Delaying retirement can improve a retiree's financial outlook. There are several reasons for this.
Monthly Social Security Payments increase the older you are when you retire — up to age 70 — when the benefit of waiting ends.
Delaying retirement gives you more time to earn money and contribute savings to your retirement accounts.
Retiring later in life means you have a shorter time period to depend on your savings.
Researchers at the National Bureau of Economic Research found that a 66-year-old who works just one year longer will see a 7.75 percent increase in retirement income adjusted for inflation.
Social Security benefits account for 83 percent of that increase.
On the other end of the spectrum, several factors have left some people feeling they have no choice but to keep working and delay retirement.
Factors That Delay Retirement
Decline in pensions
Low retirement savings rates
Incentives in Social Security
Less physically demanding jobs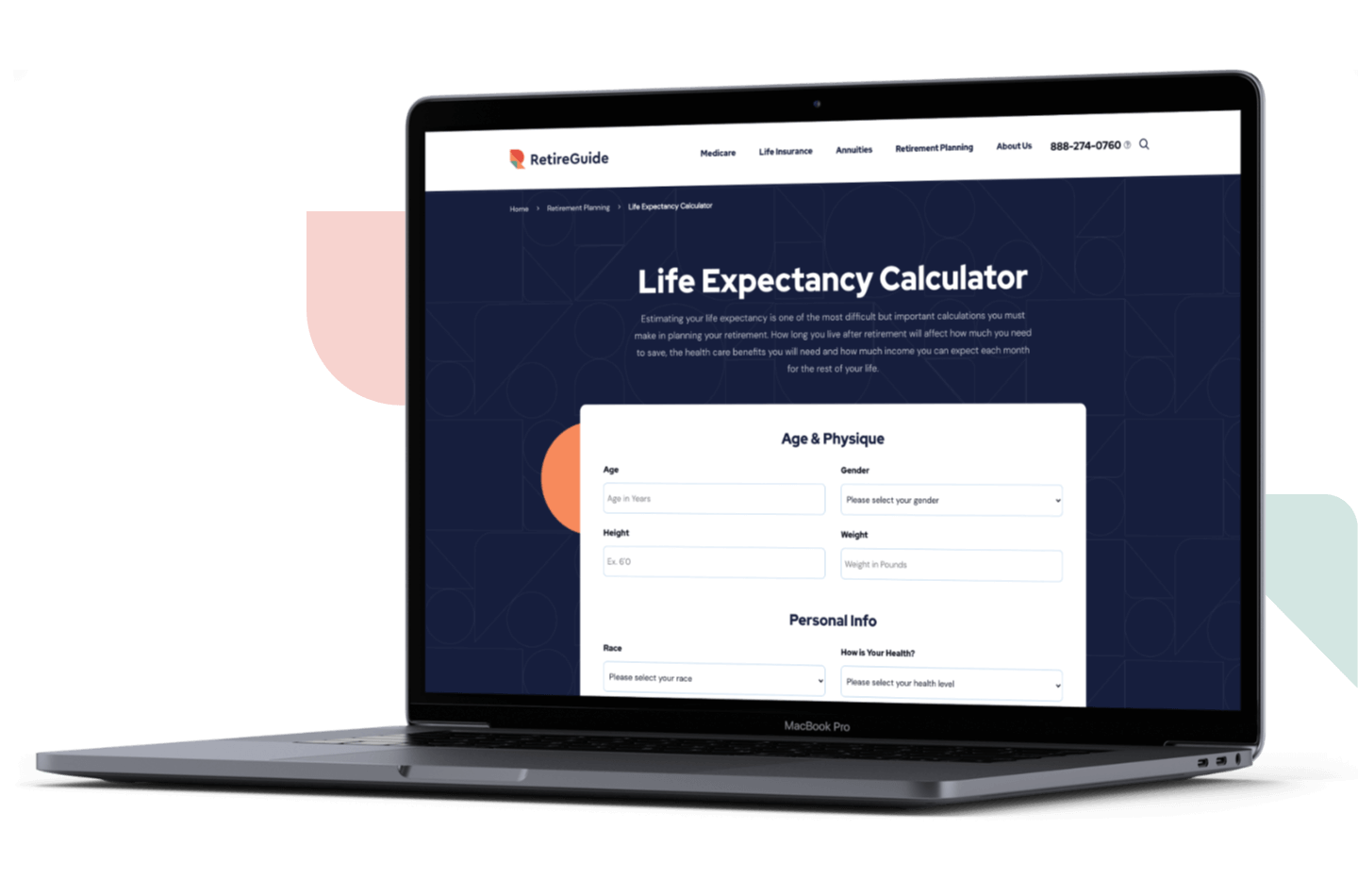 Calculate Your Life Expectancy
Life expectancy is a key factor in determining how much money you will need in retirement. Use our calculator to estimate how long you will live.
When Delaying Retirement Isn't an Option
Delaying retirement is often not an option for many. According to research by the Urban Institute, even though life spans have increased since Social Security was first introduced, there is little evidence of improvement in the ability of people to work at older ages than in the past.
A little more than a third of nondisabled workers develop work limitations related to their health by age 65.
In addition to health limitations, finding and keeping a job is more difficult for many older Americans.
Older workers who lose their jobs face an uphill battle to find new ones.
Laid-Off Workers from 2008 to 2012
| Ages | Remained Out of Work for at Least 12 Months |
| --- | --- |
| 25 to 34 | 35 percent |
| 35 to 49 | 39 percent |
| 50 to 61 | 47 percent |
| 62 and older | 65 percent |
Retiring Young
There are obviously lots of reasons to want to retire young. At a minimum, once you are able to live off your savings, you no longer have to worry about losing your job.
For many, retirement means freedom.
Your time becomes your own, and you can pursue what makes you happy. You can enjoy your leisure time before your health begins to decline.
The concept of retiring young has exploded in recent years from being able to retire in your 40s and 50s to some being financially able to retire as early as their 20s and 30s.
Very early retirement is becoming trendy to the point that it's gotten an acronym — FIRE — for Financial Independence Retire Early.
The idea is to build up enough savings to be able to live comfortably without having to hold a job. There are several online communities built around the idea of reaching financial independence in as little as 10 years of work.
People in the FIRE movement work multiple jobs, find ways to earn money from their hobbies, invest aggressively and live frugally to get to the point where they feel they have enough money to attain financial freedom.
The earlier you retire, the more money you need to save. This is because your money will have less time to grow and will have to support you for a longer amount of time.
You won't be able to collect Social Security to supplement your savings until you're older. And when you're old enough to collect Social Security, the amount will be reduced or perhaps even be eliminated by the fact that you spent fewer years in the workforce.
Social Security allocations are determined, in part, by averaging 35 years worth of earnings. For each year short of 35 that you worked, your earnings will be considered to be zero, which will significantly affect your average.
Did You Know?
The normal retirement age (NRA) for anyone born after 1959 is 67 years old. The NRA is the age at which people can receive full Social Security benefits after leaving the workforce.
In addition, people with children aren't able to save money and live as frugally as others. And for people who live in areas where the cost of living is higher, spending more is unavoidable.
For these reasons and others, most people will be unable to retire young.
Does Retiring Early Shorten or Extend Your Life?
Researchers are divided on whether retiring early will extend or shorten your life and whether it's good for you at all. The studies land on both sides of the question.
For example, Dutch researchers from the University of Amsterdam found that male civil servants who retired early were 42 percent less likely to die in the next five years than those who kept working.
In 2014, researchers at the University of Wisconsin found that early retirement had a positive effect on health by allowing retirees to practice healthier habits. Others have had similar results in research around the world, including Israel and Europe.
But researchers at Cornell University and the University of Melbourne found a correlation between people who claimed Social Security young and an increased mortality rate. And yet another study at the University of Padua in Italy found a link between later retirement and a lower risk of dementia.
The American Institute of Stress provides a scale of stressful life events, with the death of a spouse and divorce at the top. Two spots below being fired — coming in at No. 10 — is retirement.
The conflicting research shows that it's not really clear what effect retiring early might have on your health. The key for you might be to retire when you're physically and financially ready and then to keep active, especially mentally, to the extent you can.
Volunteer to maintain social connections or work part-time to supplement your retirement savings and get other advantages of remaining in the workplace.
Last Modified: May 5, 2022
Share This Page
20 Cited Research Articles