The Time Value of Money: How It Affects Your Retirement Savings
The concept of the time value of money states that present funds hold greater worth than an equivalent sum received in the future. Grasping the reasons behind the increased value of money today, along with the extent of its increase, aids in making optimal decisions for retirement savings, regardless of the individual's current stage in the process.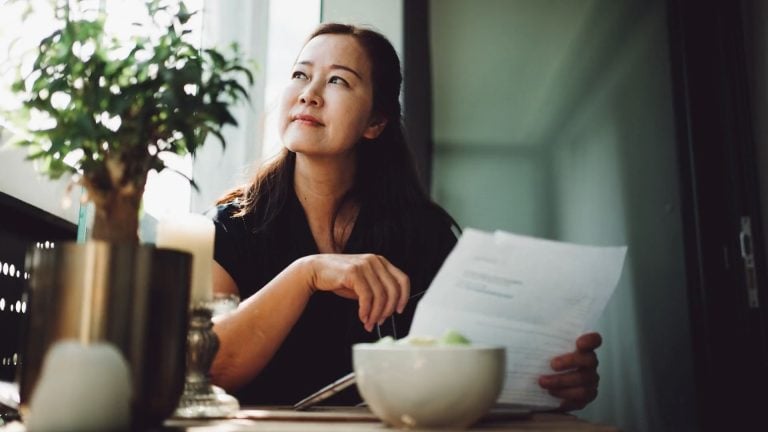 Written by

Terry Turner

Terry Turner

Senior Financial Writer and Financial Wellness Facilitator

Terry Turner has more than 35 years of journalism experience, including covering benefits, spending and congressional action on federal programs such as Social Security and Medicare. He is a Certified Financial Wellness Facilitator through the National Wellness Institute and the Foundation for Financial Wellness and a member of the Association for Financial Counseling & Planning Education (AFCPE®).

Read More

Edited By

Michael Santiago

Michael Santiago

Senior Financial Editor

Michael Santiago, a senior financial editor, joined RetireGuide in 2023. With over 10 years of professional writing and editing experience, he brings a wealth of expertise in creating content for diverse industries, including travel and healthcare. Having traveled to more than 40 countries across five continents and lived in Europe and Asia for several years, Michael's global perspective enriches his work. He combines his strong writing skills, editorial judgment and passion for crafting accurate and engrossing content to enhance the user experience on RetireGuide.

Read More

Financially Reviewed By

Ebony J. Howard, CPA

Ebony J. Howard, CPA

Credentialed Tax Expert at Intuit

Ebony J. Howard is a certified public accountant and freelance consultant with a background in accounting, personal finance, and income tax planning and preparation.  She specializes in analyzing financial information in the health care, banking and real estate sectors.

Read More

Published: May 24, 2023
Updated: July 10, 2023
7 min read time
This page features 4 Cited Research Articles

Key Takeaways

The purchasing power of money diminishes over time.
Interest, inflation, risk and opportunity cost all impact the time value of money.
Compounding investments benefit from the time value of money.

The time value of money is a fundamental financial concept because it helps you decide what to do with your savings. Understanding the time value of money is crucial for making informed decisions about your retirement investment portfolio.

Understanding Time Value of Money

The time value of money asserts that any given amount of money today holds greater worth than an equivalent amount in the future, with the full value gradually diminishing over time. Understanding that $1,000 in your possession today holds more value than the same $1,000 in the future allows for a more informed assessment of priorities when devising a retirement strategy.

Money holds a higher value in the present due to several factors, including inflation, interest, opportunity cost and risk.

Key Factors That Impact the Time Value of Money

Inflation refers to the gradual increase in prices over time. The purchasing power of $1 diminishes as time passes, meaning that what $1 could buy five years ago is not the same as what it can buy today, and it will likely buy even less in the future. Thus, the present purchasing power of $1,000 is greater than its anticipated purchasing power in the future.

Interest Rates:

Interest allows for the growth of your money. For instance, with a 2% interest rate, $1,000 would earn $20 annually. If you delay saving that $1,000 until the following year, you would already be $20 behind compared to if you had started saving it this year.

Opportunity Cost:

Interest compounds, meaning that the $20 earned will continue to grow and contribute to overall earnings each year. This gradual increase can accumulate significantly over time. Moreover, delaying the use or investment of money implies missing potential opportunities for growth and utilization in the present. This foregone opportunity and potential growth represent the concept of opportunity cost.

Risk:

Present money holds certainty, while future money may be uncertain. Money promised to you in the future may not materialize due to various reasons or circumstances.

3 Minute Quiz: Can You Retire Comfortably?

Take our free quiz & match with a financial advisor in 3 easy steps. Tailored to your goals. Near you or online.

How To Calculate Time Value of Money

The formula for calculating the time value of money includes the present value, the interest rate and the length of the investment. Using the calculations for the time value of money will help you make informed decisions about your retirement savings.

For example, if you have $10,000 and can earn an 8% interest rate, compounded annually, for the next three years, you can utilize the following formula to calculate the future value of your investment.

The formula to calculate the time value of money is as follows:

Although the formula may appear complex, each letter in the equation represents the following variables:

FV: Future value of money
PV: Present value of money
i: Interest rate
n: Number of periods money compounds during a year
t: Total number of years

Real-World Applications of the Time Value of Money Formula

Saving for Retirement

When saving and planning for retirement, you'll need to choose between investment products. When faced with two investment options offering the same interest rate, the time value of money equation illustrates that the choice with more compounding periods will experience faster growth.

Choosing the Right Investment Options

Similarly, the equation can assist in the selection process among different investment options. Taking into consideration your risk tolerance, if you are in the phase of maximizing growth for your retirement portfolio, understanding which options can establish a stronger foundation can aid in making informed investment decisions.

Deciding When To Start Receiving Social Security Benefits

The decision of when to begin receiving your Social Security benefit depends on your individual choices and circumstances. Opting to start receiving the benefit early means you will receive payments for a longer duration. The interplay between the time value of money and the length of your retirement can have a significant impact on the earnings derived from your Social Security benefit.

Why Time Value of Money Matters

Retirement planning involves preparing for a comfortable future by ensuring that you have sufficient funds to maintain the desired lifestyle after you stop working. Considering the time value of money is crucial when making informed decisions regarding your retirement planning strategy.

By starting your investment early, you can take advantage of the compounding effect on your earnings. Having a clear understanding of how your contributions grow over time allows you to make well-informed decisions that align with your unique financial situation. Moreover, being aware of the factors that can impact your investment growth enables you to plan accordingly and protect your retirement nest egg.

The significance of compounding cannot be emphasized enough: the sooner you begin saving, the more time you have to benefit from compound interest. Even small amounts can make a substantial difference over a period of 25 years. For a quick glance, you can try using the compound interest calculator provided by the US Securities and Exchange Commission.

How To Use Time Value of Money in Retirement Planning

While your retirement strategy is unique to you and your circumstances, there are several strategic options to choose from. Considering the time value of money allows you to create a successful retirement savings plan that uses investment products dedicated to compounding your savings over time.

Retirements Savings Vehicles Benefited by the Time Value of Money

Never Miss Important News or Updates with Our Weekly Newsletter

Get money-saving tips, hard-to-find info and tactics for a successful retirement in our free weekly newsletter.

FAQs About the Time Value of Money

Advertisement

Connect With a Financial Advisor Instantly

Our free tool can help you find an advisor who serves your needs. Get matched with a financial advisor who fits your unique criteria. Once you've been matched, consult for free with no obligation.

Last Modified: July 10, 2023

Share This Page

4 Cited Research Articles
Your web browser is no longer supported by Microsoft. Update your browser for more security, speed and compatibility.
If you need help pricing and building your medicare plan, call us at 844-572-0696