Where Is a Medicare Office Near Me?
Medicare has national offices in Maryland and Washington, D.C., and 10 regional offices around the United States. It does not operate local offices but you can apply for Medicare at any local Social Security office. Most business you may have with Medicare can be handled through its toll-free phone number or the Medicare website.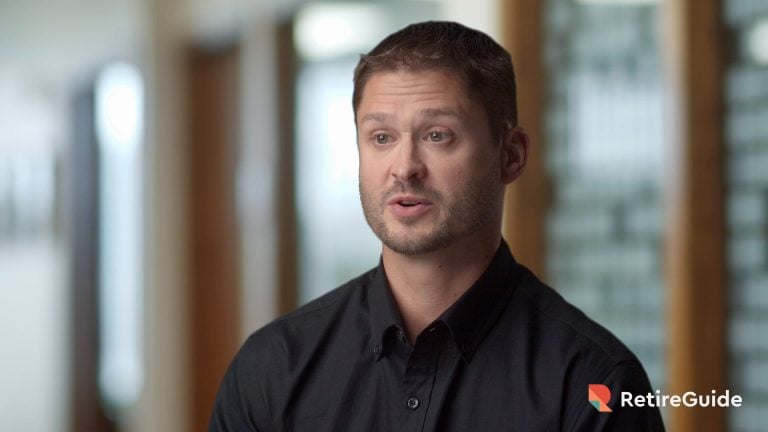 Written by

Terry Turner

Terry Turner

Senior Financial Writer and Financial Wellness Facilitator

Terry Turner has more than 30 years of journalism experience, including covering benefits, spending and congressional action on federal programs such as Social Security and Medicare. He is a Certified Financial Wellness Facilitator through the National Wellness Institute and the Foundation for Financial Wellness and a member of the Association for Financial Counseling & Planning Education (AFCPE®).

Read More

Edited By

Lee Williams

Lee Williams

Senior Financial Editor

Lee Williams is a professional writer, editor and content strategist with 10 years of professional experience working for global and nationally recognized brands. He has contributed to Forbes, The Huffington Post, SUCCESS Magazine, AskMen.com, Electric Literature and The Wall Street Journal. His career also includes ghostwriting for Fortune 500 CEOs and published authors.

Read More

Reviewed By

Kateri Chamberlain

Kateri Chamberlain

Licensed Agent at Insuractive

Kateri Chamberlain is a licensed insurance agent who understands the importance of getting to know each client's individual needs because she knows how daunting Medicare can be. She takes her time getting to know each client and helps them select the best plan not only for their health needs but also for their budget.

Read More

Published: October 26, 2020
Updated: January 31, 2023
11 min read time
This page features 9 Cited Research Articles

Key Takeaways

Medicare has national and regional offices but does not operate local offices.
You can apply for Medicare, request a replacement Medicare card or update your phone number, address and other personal information through your local Social Security office with an appointment.
You can contact Medicare through its website or by calling 1-800-633-4227 (TTY at 1-877-486-2048).

Where Do You Go to Apply for Medicare?

You apply for Medicare through the U.S. Social Security Administration. You can do this online, by telephone or at your local Social Security office.

Find Your Local Social Security Office

The Social Security Administration can only enroll you in Original Medicare — Medicare Part A and Part B. Medicare Advantage plans, Medicare Part D prescription drug coverage and Medigap plans are sold through private insurers.

But the Social Security Administration can help with other services through the Medicare benefits section on its website.

Medicare Services Available Through the Social Security Administration

Apply for Medicare Part A
Apply for Medicare Part B
Request a replacement Medicare card if yours is lost or stolen
Update address, phone number or other personal information

Social Security Office Changes Due to COVID-19

The Social Security Administration suspended in-person service at its local offices on March 17, 2020, due to the COVID-19 pandemic.

The administration still provides services over the telephone, by fax or through its website.

You can still use the local office locator tool to contact your local office during the pandemic.

Does Medicare Have Local Offices?

Medicare does not have local offices. It does have national offices in the Baltimore suburbs and Washington, D.C., along with 10 regional offices around the country.

Centers for Medicare & Medicaid Services Addresses

Central Office

7500 Security Blvd.
Baltimore, MD 21244

Washington, D.C. Office

The Hubert H. Humphrey Building
200 Independence Ave., S.W.
Washington, DC 20001

Region I

John F. Kennedy Federal Building
15 New Sudbury Street, Room 2325
Boston, MA 02203-0003
ROBOSORA@cms.hhs.gov

Region IV

Atlanta Federal Center, 4th Floor
61 Forsyth Street, SW, Suite 4T20
Atlanta, GA 30303-8909
ROATLORA@cms.hhs.gov

Region VII

Richard Bolling Federal Building
601 East 12th Street, Room 355
Kansas City, MO 64106-2808
ROKCMORA@cms.hhs.gov

Regional offices serve as the agency's state and local presence. Field staff at these offices answer questions from and provide education about Medicare to people on Medicare and Medicaid, state government officials, doctors or other health care providers, community organizations and insurers that contract with the Centers for Medicare & Medicaid Services.

Most of Medicare's services can be handled through your local Social Security office, over the phone with Medicare or through the Medicare website.

How to Contact Medicare

Through the Medicare website at www.medicare.gov
Call toll-free at 1-800-MEDICARE (1-800-633-4227)
Using the TTY number at 1-877-486-2048

How to Find Doctors Who Take Medicare

You can use the Physician Compare locator on the Medicare website to find doctors in your area who accept Medicare.

The online tool allows you to look for specialists based on the part of your body requiring medical services.

If you are unable to access the Physician Compare tool, you can call 1-800-MEDICARE (1-800-633-4227) and ask a Medicare representative to run the search for you. You can also ask them to mail you a printed copy of the search results.

Don't Leave Your Health to Chance

Find a local Medicare plan that fits your needs by connecting with a licensed GoHealth insurance agent.

Where to Go to Find Medicare Advantage, Medigap and Medicare Part D

Medicare Advantage (Part C) plans, Medicare Part D prescription drug plans and Medigap coverage are all sold by private insurers that contract with Medicare to sell and administer these plans.

You can buy these plans directly from insurance companies, online brokers or local insurance agencies.

You can also use the Medicare plan finder tool at Medicare's website to find or compare Medicare Advantage or Medicare Part D plans in your area. Most Medicare Advantage plans also include prescription drug coverage.

Medicare also has an online tool to help you compare and find a Medigap policy in your area.

FAQs About Finding a Medicare Office

Never miss important news or updates

Get successful retirement tips in our free weekly newsletter

Last Modified: January 31, 2023

Share This Page

9 Cited Research Articles
Who Am I Calling?
Calling this number connects you to one of our trusted partners.
If you're interested in help navigating your options, a representative will provide you with a free, no-obligation consultation.
Our partners are committed to excellent customer service. They can match you with a qualified professional for your unique objectives.
We/Our Partners do not offer every plan available in your area. Any information provided is limited to those plans offered in your area. Please contact Medicare.gov or 1-800-MEDICARE to get information on all of your options.
888-694-0290
Your web browser is no longer supported by Microsoft. Update your browser for more security, speed and compatibility.
If you need help pricing and building your medicare plan, call us at 844-572-0696