How to Compare Medicare Plans
You essentially have three options to enhance your Medicare coverage: Keep Original Medicare and add a drug plan, add Medigap to Original Medicare and Part D or surrender your coverage and enroll in a Medicare Advantage plan. You should compare the coverage each option offers before making a choice.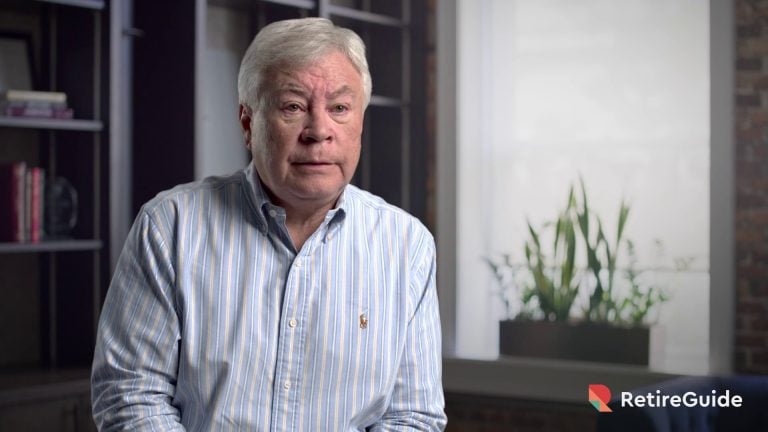 Written by

Christian Simmons

Christian Simmons

Financial Writer

Christian Simmons is a writer for RetireGuide and a member of the Association for Financial Counseling & Planning Education (AFCPE®). He covers Medicare and important retirement topics. Christian is a former winner of a Florida Society of News Editors journalism contest and has written professionally since 2016.

Read More

Edited By

Savannah Pittle

Savannah Pittle

Senior Financial Editor

Savannah Pittle is a professional writer and content editor with over 16 years of professional experience across multiple industries. She has ghostwritten for entrepreneurs and industry leaders and been published in mediums such as The Huffington Post, Southern Living and Interior Appeal Magazine.

Read More

Reviewed By

Eric Estevez

Eric Estevez

Owner of HLC Insurance Broker, LLC

Eric Estevez is a duly licensed independent insurance broker and a former financial institution auditor with more than a decade of professional experience. He has specialized in federal, state and local compliance for both large and small businesses.

Read More

Published: February 19, 2021
Updated: May 8, 2023
10 min read time
This page features 7 Cited Research Articles

Your Three Basic Options for Enhancing Medicare Coverage

Medicare Part A and Part B do not cover all of your medical bills. 40% of adults have delayed or skipped getting medical care altogether due to overwhelming costs, according to a 2022 study from the Kaiser Family Foundation. Many adults over 65 are specifically having difficulty covering health care costs not covered by Medicare.

But there are three options that can cut your out-of-pocket costs. These involve adding or substituting other plans sold by private insurers.

When considering or comparing these options, it's important to consider factors such as your long-term health, life expectancy and your current and future finances to find the best deal for you.

Three Options for Medicare Coverage

Original Medicare with Part D

Medicare Part A covers hospitalization and Part B covers medical costs such as doctor visits. But neither cover prescription drug costs. A Medicare Part D prescription drug plan can cut your costs for prescription drugs.

Original Medicare with Medigap and Part D

A Medicare Supplement plan, also known as Medigap, can cover copays, coinsurance and other out-of-pocket costs that Original Medicare does not cover. Coupled with a Medicare Part D prescription drug plan, this combination can further reduce your out-of-pocket health care costs.

Medicare Advantage Plan

A Medicare Advantage plan is sold through private insurers and replaces your Original Medicare coverage. It is required by law to cover everything Original Medicare covers, but most include prescription drug benefits as well. Plans may also offer vision, hearing, dental or other benefits Original Medicare does not cover.

You are not able to buy both a Medicare Advantage plan and a Medigap policy. You must choose one or the other.

Costs and coverage will vary from plan to plan. You will need to consider your current and future situation and long-term costs to determine which option is right for you.

Don't Leave Your Health to Chance

Find a local Medicare plan that fits your needs by connecting with a licensed insurance agent.

Comparing Real-Life Situations for the Best Medicare Coverage

There is no one path that is the best option for everyone. The best option for you depends on your health and financial situation, your family's medical history as well as your own, and how long you may live in retirement.

These can be difficult questions to answer on your own. A Medicare professional can help you understand how different options may be able to work best for your situation.

Each of the three paths offers different benefits that best suit people with different health situations and backgrounds.

Scenario 1: Original Medicare with Part D

Stacey is a 65-year-old woman who is in great physical shape. She has no major health conditions — not even hearing, dental or vision problems.

In addition, her family medical history shows no record of cancer, heart disease or other chronic health conditions.

For the time being, Stacey expects no major health care costs. Adding a stand-alone Medicare Part D prescription drug plan to Original Medicare keeps drug costs low.

The big drawback is that she still has to pay a deductible plus 20% of health care costs under Original Medicare.

Stacey can switch to a Medicare Advantage plan later on if she requires extra benefits, but it will be harder and more expensive to switch to Medigap.

She'll also have access to any doctor, hospital or other health care provider that takes Medicare — not just a limited choice of doctors in a Medicare Advantage plan network.

Scenario 2: Original Medicare with Medigap and Part D

Robert is just transitioning to Medicare, but he's already survived a heart attack. At 65, he's older than his father and both grandfathers were when they died of heart disease. Diabetes is another chronic disease that runs in his family.

He's been planning for retirement since he was young and has put away enough money to be comfortable. Because his family history includes a below average life expectancy, he doesn't expect to outlive his savings.

Adding both Medigap and a Medicare Part D prescription drug plan to his Original Medicare is the most expensive Medicare coverage option. But Robert expects expensive health care costs due to his chronic health care risk and he has the extra money socked away to afford it.

He will have access to any provider that takes Medicare and the peace of mind that his out-of-pocket costs will be kept to a minimum.

Heart and diabetes drugs can also run up high out-of-pocket costs that a Prescription D prescription drug plan can help offset.

Robert can still switch to either of the other two options later on if he decides the Medigap plan is no longer practical.

John Clark, CLTC®, NSSA® |

1:27

Can you share a story of a client who you guided into making the right Medicare choice?

Scenario 3: Medicare Advantage

Diane is in good health with no family history of chronic conditions such as diabetes, cancer or heart disease. But her retirement funds are not as healthy. She has limited income and resources and doesn't want to spend a lot of money on health coverage.

She also wants help paying for yearly vision and dental services.

Medicare Advantage plans offer Diane the best option of low monthly payments. If she doesn't have a lot of health expenses, it could be worth the savings.

Most Medicare Advantage plans include prescription drug coverage along with vision, dental and other benefits that Original Medicare doesn't cover.

The drawbacks are that she will have a limited choice of doctors, hospitals and other health care providers to choose from. Medicare Advantage plans rely on their own network of providers.

Diane could also face high out-of-pocket costs if she develops expensive medical issues. And she'll have no guarantee of being able to switch to Original Medicare with Medigap coverage later on without having to pay higher premiums.

John Clark, CLTC®, NSSA® |

0:54

Do you have an example of someone who made the wrong Medicare decision?

Comparing Medicare Plans

On top of costs differences, different Medicare plans will also handle coverage in specific ways — with some plans offering more coverage than others.

Whether your health care is provided through the federal government or by a private insurance company will also depend on the plan you have.

Medicare vs. Medicare Advantage

The basic difference between Medicare and Medicare Advantage is where your coverage comes from. Original Medicare is provided by the federal government, while Medicare Advantage plans are sold by private insurers.

While Medicare Advantage is a private health plan, all plans must by law include the same level of coverage included in Original Medicare. The reason that Medicare Advantage is popular among beneficiaries is because many plans go beyond the scope of Original Medicare to offer additional coverage.

This most often includes vision and dental coverage but can be even more expansive. Many Medicare Advantage plans also include Part D coverage.

One drawback of Medicare Advantage is that plans are available regionally and typically require you to stay within a plan network. If you have Original Medicare, on the other hand, you can receive care virtually anywhere in the United States and would not have to worry about coverage changes if you moved.

Medicare Advantage vs. Medigap

Both Medicare Advantage and Medigap are plans that are provided through private insurers. The difference between Medicare Advantage and Medigap is Medicare Advantage acts as a complete replacement to Original Medicare while Medigap is meant to supplement it.

Medigap plans exist to fill in the gaps of your Medicare coverage by helping to pay many of your out-of-pocket costs, like deductibles and coinsurance.

Medigap cannot be paired with Medicare Advantage. It also doesn't change or add on to the coverage you receive from Original Medicare — it simply helps you handle the costs.

Read About Working With a Medicare Broker vs. Agent

Evaluate Your Current and Future Health Care Needs

The options you choose when you first enroll in Medicare can affect what you spend for the rest of your life.

This is why it is critical to evaluate both your current and future health needs when going over Medicare coverage options. You should seriously consider potential changes to your health years — or even decades — down the road. What looks like a bargain at 65 may stick you with high out-of-pocket costs by the time you turn 75.

For instance, Medicare Advantage plans may have low monthly premiums compared to Medigap policies. But Medicare Advantage plans have maximum-out-of-pocket (MOOP) costs of up to $8,300 in 2023.

Medigap can be a "failsafe option" if you develop a chronic or costly medical condition later on, according to John Clark of Senior Solutions Insurance Agency.

He points out that you may pay an extra $150 to $300 a month for the rest of your life with a Medicare Supplement policy. But that's all you'll be responsible for — outside of your regular Medicare Part B premium, starting at $164.90 per month in 2023 (or higher depending on your income).

It's best to consider a Medigap plan during your Medigap open enrollment period. This is a six-month period starting the month you turn 65. Buying during this period typically provides you with better prices and more choices.

During this period, companies cannot deny you coverage or charge you more for coverage if you have a preexisting condition. If you wait beyond this period, you may have to take a medical exam or could be denied coverage by insurers.

Medicare Alternatives That Can Fill Coverage Gaps

You may already have access to other forms of health care coverage that can help you cover Original Medicare's out-of-pocket costs. You should look into how these options can work for you.

When you have additional coverage, Medicare has a system called coordination of benefits that determines who pays first — Medicare or your other coverage — and how it can cover your out-of-pocket expenses.

Additional Coverage That Can Work with Medicare

Medicare vs. Medicaid

Medicaid is an assistance program that exists to provide health insurance to low-income Americans. If you meet certain requirements and income thresholds, then Medicaid can serve as an alternative to your health coverage. Unlike Medicare, there is no age requirement to be eligible for Medicaid.

Coverage under Medicaid includes many of the same areas that Medicare covers and some notable expansions. For example, Medicaid covers long-term care, which is a major area omitted from Original Medicare coverage.

If you have low income or very little money, Medicaid may make the most sense for your health care needs.

Last Modified: May 8, 2023

Share This Page

7 Cited Research Articles
Who Am I Calling?
Calling this number connects you to one of our trusted partners.
If you're interested in help navigating your options, a representative will provide you with a free, no-obligation consultation.
Our partners are committed to excellent customer service. They can match you with a qualified professional for your unique objectives.
We/Our Partners do not offer every plan available in your area. Any information provided is limited to those plans offered in your area. Please contact Medicare.gov or 1-800-MEDICARE to get information on all of your options.
888-694-0290
Your web browser is no longer supported by Microsoft. Update your browser for more security, speed and compatibility.
If you need help pricing and building your medicare plan, call us at 844-572-0696