Eric Estevez
Independent Licensed Life Insurance Agent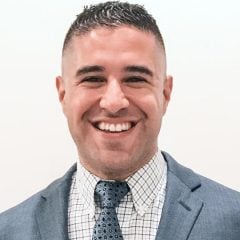 Eric Estevez is an independent licensed life insurance agent. He currently serves as a financial professional for a large multinational corporation.
Eric graduated from William Paterson University with a bachelor's in accounting. He started his professional career as a financial institution auditor on Sept. 15, 2008, a day the stock market crashed. After several years, Eric changed his focus to taxation.
For nearly a decade, Eric has specialized in federal, state and local compliance for both large and small business. He has worked as a freelance bookkeeper and as a freelance writer for websites including Huffpost.com.