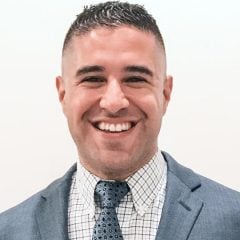 Eric Estevez
Owner of HLC Insurance Broker, LLC
Eric Estevez is a duly licensed independent insurance broker. He served in various financial roles for over a decade before making the switch to the insurance industry.
Eric graduated from William Paterson University with a bachelor's in accounting. He started his professional career as a financial institution auditor on Sept. 15, 2008, a day the stock market crashed. After several years, Eric changed his focus to taxation.
He has specialized in federal, state and local compliance for both large and small businesses and has worked as a freelance bookkeeper and as a freelance writer for websites including Huffpost.com.
About RetireGuide.com's Experts
RetireGuide.com's experts are trusted authorities on Medicare, life insurance, annuities and retirement planning. Before experts review content on our website for accuracy, we verify that they have relevant experience, licenses and professional designations. We exercise due diligence in vetting prospective experts to protect our readers and ensure the information on our website is trustworthy, comprehensive and useful to readers in the pursuit of their retirement goals.
More About Our Experts