What Are Annuity Rates?
An annuity rate is the percentage by which an annuity grows each year. Annuity rates can fluctuate from company to company on a regular basis and are often tied to current interest rates. Some of the highest annuity rates belong to top-rated insurance companies, although there is not always a direct relationship.
On This Page
Understanding Annuity Rates
Fixed annuities generally offer a guaranteed static interest rate for a specific time period.
Current annuity rates can mirror bond interest rates. When bond rates increase, annuity rates also tend to rise.
That's because insurance companies invest most of their client's capital in fixed income securities, such as conservative bonds.
However, interest rates continue to fall.
In 1982, for example, a 30-year Treasury bond yield was almost 15 percent. By October 2020, that yield had dropped to just 1.65 percent.
"Interest rates are at all-time lows and not likely to increase anytime soon," said Mark Cavalieri, associate director of multiyear guaranteed annuity sales at Nebraska-based SMS Financial Solutions.
To combat this challenge, Cavalieri said top-rated insurance companies are focusing attention on a specific type of annuity.
"They've decided to go after more fixed annuity business during the [COVID-19] pandemic crisis," he said. "Insurance companies are stimulating new business by offering higher rates on their multiyear guaranteed annuity products than they usually do."
Now, the best fixed annuity rates yield more than either Treasury bonds or high-performing certificates of deposit, Cavalieri noted.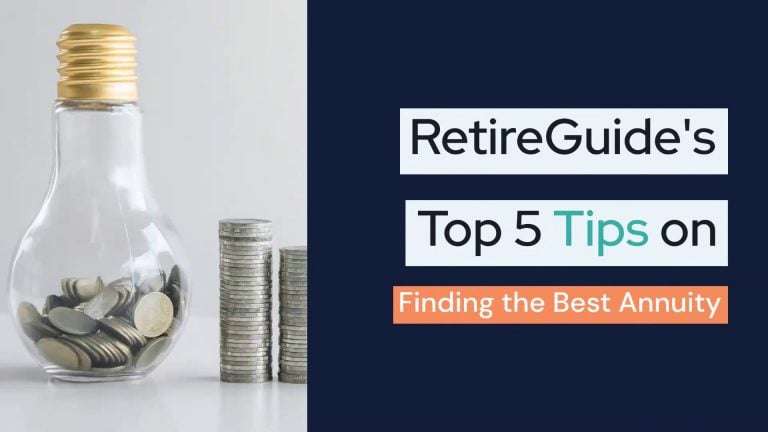 Surrender Periods and Annuity Rates
Most annuities feature a surrender period, or a time during which you cannot withdraw funds from your account without facing a charge or fee.
Some annuity contracts are more flexible than others and may allow you to withdraw your money more easily. Others don't allow any withdrawals during the surrender period.
Annuities with tight restrictions on withdrawals tend to pay higher rates.
The best annuity rates today may be different tomorrow. It's important to check with insurance companies to confirm their specific rates.
Comparing Annuity Rates
An annuity rate plays a direct role in your annuity payout, or how much money you receive from the insurance company. But other factors also contribute.
Factors that also influence the size of your annuity payouts include:
Age
Life expectancy
Gender
The type of annuity you purchase
How much money you invest
Extra features you purchase
Annuity rates are set by the insurance company that issues the contract.
The calculations some companies use to determine rates of return can be complex, so it's important to ask questions along the way.
Make sure the broker or agent clearly explains the annuity rate formula. Check to confirm the rate will not fluctuate over time.
Rates on variable annuities, for example, can increase or decrease depending on the performance of underlying investments. Most variable annuities will offer a minimum guaranteed rate, but this protection may come at an additional cost.
Calculate Your Life Expectancy
Life expectancy is a key factor in determining how much money you will need in retirement. Use our calculator to estimate how long you will live.
Consult Independent Rating Agencies
It's always important to buy annuities from financially strong insurance companies.
While a CD is purchased at a bank or credit union and insured by the Federal Deposit Insurance Corp., an annuity is backed only by the private insurer that issues it.
If that company goes broke or bust, you could lose money.
You can check a company's financial strength by consulting nationally recognized impartial rating agencies. The most popular is A.M. Best, and the highest rating awarded by the agency is A++.
Most experts recommend vetting insurers with a rating of A- or above for long-term annuities.
Other rating agencies include Standard & Poor's, Moody's and Fitch.
A.M. Best and other agencies rate a company based on its ability to pay financial obligations and make good on claims down the road.
There is often a tradeoff between high grades from independent agencies and competitive rates. A company may offer a very attractive annuity rate — but the insurer's financial history may not be as strong as its competitors.
If you're in the market for an annuity, first determine how much money you want to invest. Then, shop around to explore various rates from dependable companies.
Get quotes from several potential providers — the same way you would for any major purchase.
Stress-Free Annuity Buying
Our financial experts can guide you through the annuity buying process so you can focus on your retirement, asset protection or income generation.
Best Annuity Rates in 2021
Multiyear guaranteed annuities are a fixed annuity that locks in a stable interest rate for a specified time period.
Below are 10 examples of the best annuity rates as of August 2021. Surrender periods last three to 10 years.
Examples of Annuity Rates in August 2021
| Product | Surrender Period | Rate | A.M. Best Rating |
| --- | --- | --- | --- |
| Multi-Select | 10 years | 2.7 percent | A |
| Guarantee Choice 100k+ | 10 years | 1.95 percent | A+ |
| Bankers Elite (nonliquid) | 9 years | 3 percent | A- |
| Multi-Select | 8 years | 2.8 percent | A |
| Guarantee Choice 100k+ | 7 years | 2.2 percent | A+ |
| Guarantee Platinum | 7 years | 2.8 percent | A- |
| Palladium MYG 250k+ | 7 years | 2.45 percent | A |
| Multi-Select | 6 years | 2.75 percent | A |
| Guarantee Platinum | 5 years | 2.65 percent | A- |
| Guarantee Choice 100k+ | 3 years | 1.75 percent | A+ |
Source: Senior Market Sales
Last Modified: August 2, 2021
Share This Page
7 Cited Research Articles