Our Trusted Partners
From Medicare Advantage plans and Medigap policies to life insurance and annuities, our partners offer personalized retirement solutions for consumers across the country.
How Our Partnerships Work
When you express an interest in finding a Medicare insurance solution — either by calling the number on the website or filling out a form — RetireGuide.com connects you with one of its partners for a free, no-obligation consultation.
Senior Market Sales
Your physical and financial health are often closely intertwined — especially as you approach and enter retirement.
Here at RetireGuide, we believe that finance and insurance professionals should listen to their clients and identify solutions tailored to their specific long-term goals.
That's why we forged a partnership with Senior Market Sales (SMS), a leader in the insurance industry.
Our relationship with SMS allows us to give consumers who are interested in exploring their Medicare and insurance options the opportunity to work one-on-one with a trained, licensed professional.

Our partnership is unique because, while the experts from SMS are available to help you navigate various situations, RetireGuide retains complete editorial control over the information it publishes.
The site operates independently from SMS, which allows the RetireGuide team to provide you with unbiased information. Our comprehensive guides and carefully researched pages are free to all our visitors. If consumers are interested in taking the next step, our partner is here to help.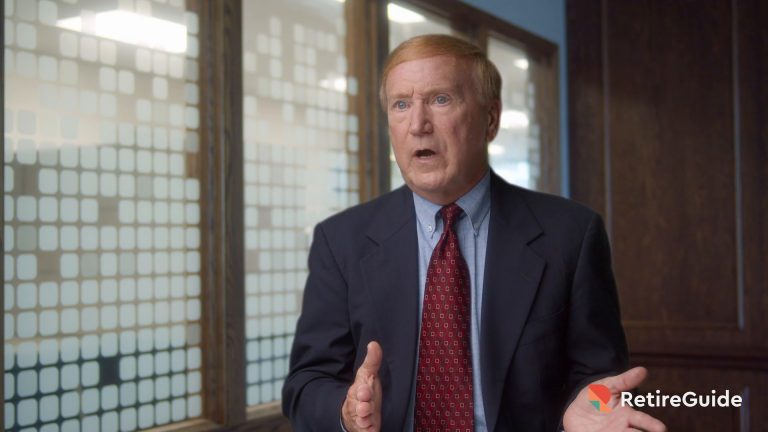 About SMS
The expansive network of financial advisors and insurance experts at Senior Market Sales is committed to making your unique financial goals a reality — not to selling you a trendy product that fails to meet your needs.
Senior Market Sales has the broadest product portfolio in the senior market. The company's offerings include Medicare solutions, annuities, life insurance, long-term care, final expense, dental, travel insurance and more.
With more than 30 years in the senior market and 66,000 independent agents across the country, SMS has earned a reputation for honesty and integrity with consumers from all walks of life.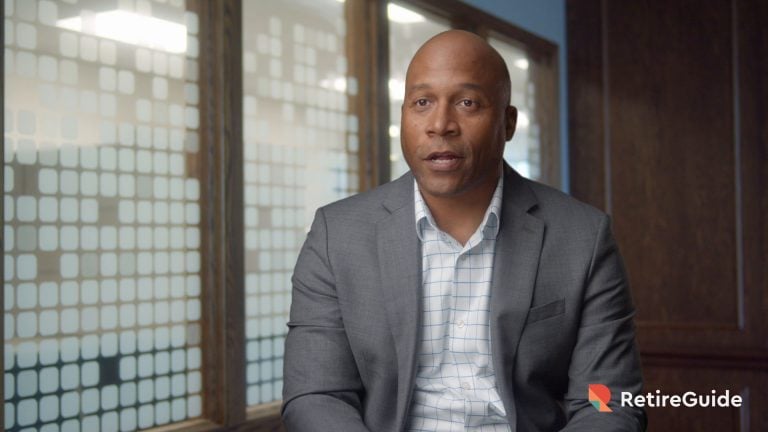 SMS Trade Association Memberships:
National Association for Fixed Annuities (NAFA)
National Association of Insurance & Financial Advisors (NAIFA)
National Association of Independent Life Brokerage Agencies (NAILBA)
National Association of Health Underwriters (NAHU)
Financial Planning Association (FPA)
GoHealth
Founded in 2001, GoHealth has been going strong for over 20 years. They've enrolled over 5 million Americans and counting. Their partnership with over 300+ leading health insurance carriers allows them to improve access to healthcare in America.
About GoHealth
GoHealth has built a sophisticated technology platform that leverages modern machine learning algorithms powered by nearly two decades of insurance purchasing behavior. With it, they've re-imagined the process of matching a health insurance plan to a customer's specific needs.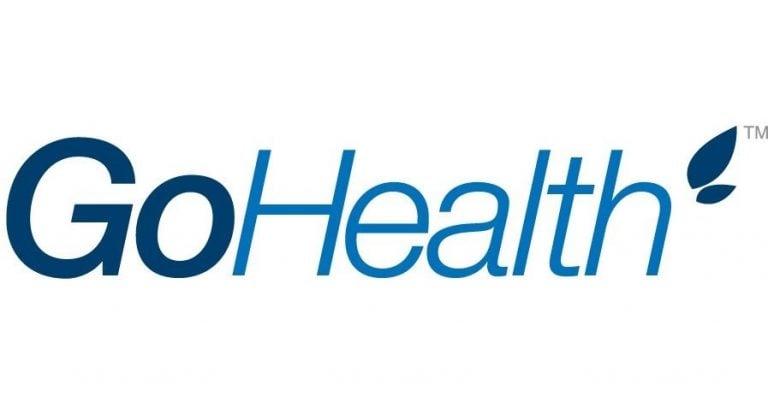 GoHealth's licensed insurance agents offer unbiased advice to help customers navigate one of the most important purchasing decisions. They simplify the process, provide transparency of plan benefits and fit and help determine available government subsidies.
At GoHealth, they'll treat you like family. Their mission is to take care of you and address your health insurance needs for years to come.
GoHealth Partnerships:
Anthem
Humana
Kaiser Permanente
WellCare
Cigna
Allwell
Why Our Partners?
If you're interested in exploring your Medicare options or purchasing an insurance policy, you can fill out a form or call the phone number on our website. You'll be connected to a Medicare customer service representative or insurance agent on behalf of RetireGuide for a free, no-obligation consultation.
If you have questions about Medicare Advantage or Medigap, an experienced professional will assess your current health care needs, out-of-pocket costs and future financial outlook.
You'll get straightforward answers and a clear explanation of your options so you can make the best decision for you and your family. An agent will guide you through the entire Medicare enrollment process and serve as a touchstone if you have questions or need to update your coverage in the future.
Because our partners work with highly educated agents trained across multiple product offerings, you can explore other insurance products — including life insurance and annuities — with confidence.
Last Modified: May 8, 2023
Share This Page