Medicare Services
Medicare Part A and Part B cover a variety of services, including inpatient hospital care, skilled nursing care, preventive services, home health care and ambulance transportation. Additional services such as vision and dental care may be available through a Medicare Advantage plan.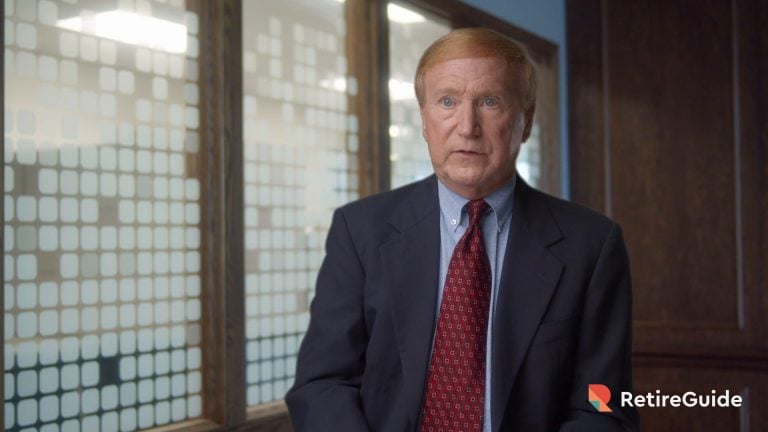 Written by

Christian Simmons

Christian Simmons

Financial Writer

Christian Simmons is a writer for RetireGuide and a member of the Association for Financial Counseling & Planning Education (AFCPE®). He covers Medicare and important retirement topics. Christian is a former winner of a Florida Society of News Editors journalism contest and has written professionally since 2016.

Read More

Edited By

Lamia Chowdhury

Lamia Chowdhury

Financial Editor

Lamia Chowdhury is a financial content editor for RetireGuide and has over three years of marketing experience in the finance industry. She has written copy for both digital and print pieces ranging from blogs, radio scripts and search ads to billboards, brochures, mailers and more.

Read More

Reviewed By

Aflak Chowdhury

Aflak Chowdhury

Medicare Expert

Aflak Chowdhury is a Medicare expert and independent insurance broker specializing in group health insurance. He has worked for major providers including Humana and Principal Financial Group and today works mainly in the small group market.

Read More

Published: June 19, 2020
Updated: October 13, 2023
6 min read time
This page features 10 Cited Research Articles

What Services Are Covered by Medicare?

People enrolled in Original Medicare have access to a range of inpatient and outpatient services.

For example, Medicare Part A covers inpatient care in a hospital, home health care, skilled nursing facility care and hospice services.

Medicare Part B covers two main types of services: Medically necessary services or supplies and preventive services such as flu shots and cancer screenings. Clinical research, mental health services, durable medical equipment and ambulance transportation are all covered by Medicare Part B.

All Medicare Advantage plans are required to offer the same services as Original Medicare, but offers additional services such as dental and vision care.

Medicare Preventive Services

Most Medicare beneficiaries are 65 and older. It's important for this age group to stay on top of their health care, including taking measures to prevent illness or detect diseases at an early stage when treatment is more effective.

Medicare Part B offers preventive services to help you stay healthy in retirement. Many of these tests or screenings are fully covered by Medicare while others require cost-sharing for the beneficiary such as a copayment, coinsurance and a deductible.

Once you enroll in Medicare Part B, you have 12 months to receive a free "Welcome to Medicare" physical exam, according to AARP.

After you've been enrolled in Medicare Part B for a year, you are eligible for an annual wellness visit to build or update your prevention plan based on your current health and risk factors.

Medicare preventive services include:

Flu shots and vaccines
Lab tests and screenings
Cancer screenings, including mammograms and prostate exams
Diabetes screenings and self-management training
Bone mass measurements
Health monitoring, counseling and education
Nutrition therapy services
Welcome to Medicare preventive visit and yearly wellness visit

Preventive Vaccine Coverage

Vaccines are included under Medicare's preventive services. Beneficiaries are covered for several preventive vaccines, including an annual flu shot. Medicare typically pays for the entire cost of the vaccine if it's under coverage.

While Medicare does not cover all vaccines, some can be received if they are related to the treatment of a condition. Other vaccines are available through Part D prescription drug plans.

Have you selected your 2024 Medicare plan?

Maximize your Medicare savings by connecting with a licensed insurance agent. Annual Enrollment is open until December 7th.

Durable Medical Equipment Under Medicare

Medicare does cover durable medical equipment (DME). DME is typically a non-disposable item or type of equipment that assists with a medical condition. Examples include wheelchairs, canes or walkers, all of which Medicare can cover.

Medicare typically will not cover any disposable, temporary items or equipment that's more substantial, like a hospital bed.

Common Types of Durable Medical Equipment

Wheelchairs
Canes
Walkers
Hospital beds
Crutches

As with other items covered by Medicare, DME must be considered medically necessary for you to use for it to be covered.

Services Not Covered by Medicare

There are certain services that Original Medicare does not cover, including long-term care and medical care overseas.

Enrolling in a Medicare Advantage plan may provide coverage of routine vision, dental or hearing care. Beneficiaries in need of prescription drug coverage can enroll in a Medicare Part D plan.

Services Medicare Doesn't Cover

Long-Term Care

Medicare covers short-term stays in skilled nursing facilities as well as some home health care services. Medicare does not pay for long-term care, also known as custodial care. This includes extended stays in a nursing home or assisted living facility.

Prescription Drugs

Limited outpatient prescription drugs are covered by Medicare Part B. You can enroll in Medicare Part D or Medicare Advantage with prescription drug coverage to cover other prescriptions. Costs and what drugs are covered vary by plan.

International Travel

Medicare only covers medical care outside of the United States in rare, emergency circumstances. Some Medicare Supplement plans may cover up to 80% of the billed charges for emergency services outside the U.S.

Medicare Coverage of Dental Services

Medicare generally does not include any coverage for dental services. This means basic items and services like dentures or regular cleanings and checkups are not covered.

There are some dental services that can be covered in unusual circumstances, like if a tooth extraction is needed to prepare for radiation treatment. Dental coverage is often available through a Medicare Advantage plan.

Medicare Coverage of Hearing Services

Hearing is typically excluded from Medicare coverage. This means that hearing aids and exams to fit them will not be covered. Similar to dental, hearing coverage is often included in Medicare Advantage plans.

Medicare Coverage of Vision Services

Medicare does not include vision coverage. Beneficiaries will have to pay out-of-pocket for any routine eye examinations. Glasses or contacts are also not covered. However, Medicare can cover some eye treatments related to medical conditions, such as macular degeneration.

Vision coverage is typically available through a Medicare Advantage plan.

3 Minute Quiz: Can You Retire Comfortably?

Take our free quiz & match with a financial advisor in 3 easy steps. Tailored to your goals. Near you or online.

Medicare Coverage of Ambulance Services

Medicare Part B covers ambulance services in emergencies and some nonemergency scenarios.

Transportation by ambulance is covered to the nearest hospital, critical access hospital or skilled nursing facility appropriate for your emergency. Medicare may deny covering your ambulance service if it is determined that you could have safely traveled by other means of transportation, such as by car or taxi.

Medicare only covers ambulance service to the closest facility appropriate for your condition.

Limited nonemergency ambulance services and air ambulance services may be covered if you have a written order from your doctor saying it is medically necessary.

Medicare beneficiaries are responsible for 20% of the Medicare-approved cost of all ambulance services after meeting their Part B deductible.

Medicare Coverage of Specialty Care

Medicare Part A covers skilled nursing care that's not custodial or long-term care. Hospice services are also covered, usually at no cost to you.

Original Medicare also covers select home health care services for eligible beneficiaries.

Medicare home health care services include:

Occupational therapy
Medical social services
Speech-language pathology services
Physical therapy
Part-time skilled nursing care
Part-time home health aides

It is important to understand the difference between home health care and custodial care. Medicare does not cover 24-hour care. It also won't cover homemaker services or personal care services if that's all you require.

Frequently Asked Questions

What Medicare services are available?

There are several services available under Original Medicare. Through Part A, you will have access to inpatient services and hospital care if you are hospitalized. Through Part B, you have access to outpatient services that include medically necessary treatments and procedures as well as supplies and equipment.

What services are covered under Original Medicare?

Services that are covered under Original Medicare are wide ranging. Included are preventive services and vaccines, as well as durable medical equipment like wheelchairs. Specialty care and ambulance services are also included.

Does Medicare cover dental, vision or hearing services?

Medicare generally does not cover vision, dental or hearing services. They can be available in some rare circumstances. For example, dental care can be covered if it is part of facial reconstruction. These services are typically available together through Medicare Advantage plans, which are provided by private insurers.

Last Modified: October 13, 2023

Share This Page

10 Cited Research Articles
Who Am I Calling?
Calling this number connects you to one of our trusted partners.
If you're interested in help navigating your options, a representative will provide you with a free, no-obligation consultation.
Our partners are committed to excellent customer service. They can match you with a qualified professional for your unique objectives.
We/Our Partners do not offer every plan available in your area. Any information provided is limited to those plans offered in your area. Please contact Medicare.gov or 1-800-MEDICARE to get information on all of your options.
888-694-0290
Your web browser is no longer supported by Microsoft. Update your browser for more security, speed and compatibility.
If you need help pricing and building your medicare plan, call us at 844-572-0696