Does Medicare Cover Respite Care?
Medicare covers most costs for up to five continuous days of respite care in either a hospital or skilled nursing facility if you are receiving hospice care.
| Medicare Plan | Respite Care Coverage |
| --- | --- |
| Part A (Inpatient) | Covers up to five consecutive days of respite care at a time for qualifying hospice patients in a hospital or inpatient facility. You may be required to pay 5% of the cost. |
| Part B (Outpatient) | N/A |
| Part C (Medicare Advantage) | Covers everything covered by Medicare Part A and Part B. Select plans may provide additional respite care benefits. |
| Part D (Prescription Drugs) | Generally covered. You pay a copayment of up to $5 for each prescription for outpatient drugs for pain and symptom management. |
| Supplemental Insurance | Can help cover out-of-pocket costs of respite care. Coverage varies by plan. |
Does Medicare Pay for Respite Care?
Original Medicare — Medicare Part A and Part B — covers most respite care costs for hospice patients. Respite care must be provided in a Medicare-approved facility, such as a nursing home, hospital or inpatient facility.
Medicare will cover up to five straight days of respite care at a time. You are able to receive respite care more than once while in hospice, but Medicare will cover it only on an occasional basis.
What Are Your Costs?
You may be required to pay 5 percent of the cost for respite care if you have Original Medicare. A Medicare Advantage plan may offer additional benefits, and a Medigap plan may help with this out-of-pocket cost. Check with your plan administrator to see what your plan covers.
You or your caregiver should check with your hospice care provider to determine whether they can arrange respite care that Medicare will cover.
Respite care can last anywhere from a few hours to several weeks. It's important to remember that Original Medicare will cover only five consecutive days at a time. Any costs beyond that limit will be your responsibility.
Medicare Advantage and Respite Care
While Original Medicare covers respite care only if the patient receives hospice care in a Medicare-approved inpatient facility, some Medicare Advantage plans may provide more respite care benefits for services offered in outpatient hospice settings.
Medicare Advantage Plan Respite Care Options
Adult day care

Some Medicare Advantage plans may cover respite care in adult day care on an occasional basis or through a set schedule to give caregivers a routine break.

In-home respite care

In-home care is an option for people who are unable to leave their home while in home-based hospice care.

Short-term residential care

Some Medicare Advantage plans will cover respite care in hospice centers, nursing homes or assisted living facilities. Places that offer respite care typically have rooms set aside to specifically handle the needs of people in respite care.
Benefits vary between different Medicare Advantage plans. You should talk to your plan's administrator about the respite care benefits included in your plan.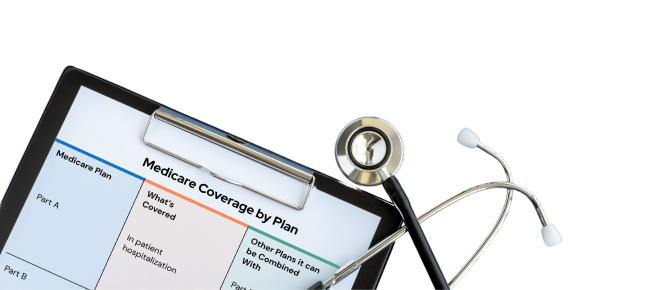 Need FREE Medicare Help?
Our Medicare experts will help you compare, build, and enroll in a plan that gets you the coverages you need at a price you can afford.
Medicare-Covered Services Provided by Respite Care Providers
Respite care can usually be tailored to the needs of the patient or client and the type of Medicare coverage they have.
Respite care can range from simple companionship to helping with light household chores to assisting with basic daily activities, such as helping the patient get dressed.
Examples of Respite Care Services
Basic medical care

Respite care providers are typically trained in basic medical care, such as help with taking medications or treating simple wounds. Check with your respite provider if you need more advanced care.

Companionship, personal attention and supervision

If you can still function on your own for the typical respite care timeframe, you may still benefit from having a respite care provider to supply added attention and supervision for your care.

Daily activities

Respite care providers are trained to help with daily activities that many people in hospice cannot perform on their own — including bathing, eating or dressing.

Household tasks and meals

Respite care providers can perform basic chores, such as laundry or light cleaning. They can also help with grocery shopping and meal preparation.

Transportation

In certain cases, respite care providers may be able to transport patients to appointments or the store to run necessary errands.
Respite care is intended to give your primary caregiver — typically a family member or friend — a chance to rest.
More than 40 million Americans serve as unpaid caregivers for adults 65 and older, according to the Pew Research Center. About 90 percent of those caregivers provide care to an aging relative.
Respite care can help caregivers deal with "caregiver burnout" — what the Cleveland Clinic calls "a state of physical, emotional and mental exhaustion."
Contact your local Area Agency on Aging to find out about respite care options available in your area.
Learn About Other Services Covered Under Medicare
Last Modified: August 3, 2022
Share This Page
6 Cited Research Articles