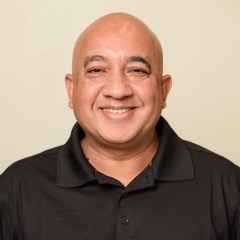 Aflak Chowdhury
Medicare Expert
Aflak (Al) Chowdhury has been a licensed insurance agent serving the Central Florida community since 1993. He started out as a life insurance agent with a major insurance carrier and earned the Rookie Agent of the Year Award. Over the next few years, he also earned the National Quality Award and the National Sales Achievement Award. Eventually, he branched out to become an independent broker specializing in group health insurance, working mainly in the small group market.
In 2005, Aflak became a health insurance agent with a major insurance provider and worked primarily in the Medicare market to help guide seniors to make the right health care decisions. During his employment over the next 15 years, he received numerous awards, including Presidents Club and Elite Club.
In 2021, due to his age and tenure with the company, he was approved to become an independent broker and retain his entire book of business while representing additional insurance providers. Today, he specializes in Medicare Advantage plans and Medicare supplement plans and works primarily with the senior market.
Aflak is passionate about building solid relationships with his clients. Over the years, he has built a loyal client base who exclusively go to him for their health care needs. Aflak believes the insurance industry has always been his true calling, and he is honored to help people make life-changing decisions across the areas that he serves.
About RetireGuide.com's Experts
RetireGuide.com's experts are trusted authorities on Medicare, life insurance, annuities and retirement planning. Before experts review content on our website for accuracy, we verify that they have relevant experience, licenses and professional designations. We exercise due diligence in vetting prospective experts to protect our readers and ensure the information on our website is trustworthy, comprehensive and useful to readers in the pursuit of their retirement goals.
More About Our Experts