Medicare Supplement Plans (Medigap)
Medicare Supplement plans, sometimes called Medigap plans, are sold by private companies to help fill gaps in Medicare Part A and Part B coverage. These Parts, called Original Medicare, pay for many — but not all — health care costs associated with medical supplies and services.
What Are the Benefits of Medicare Supplement Plans?
Medigap coverage may be a better option for certain retirees than Medicare Advantage plans or relying solely on Original Medicare.
These supplemental insurance policies can help you pay out-of-pocket costs, including deductibles, coinsurance or copayments.
Features of Medicare Supplement Insurance Plans
Coverage of most out-of-pocket costs not covered under Medicare Part A and Part B, with the amount of coverage depending on the plan selected.
Coverage of coinsurance or copayments for Medicare Part B.
Coverage of Medicare Part A coinsurance costs for another 356 days after your Medicare benefits run out.
Coverage of Part A coinsurance or copayments for hospice care.
Portable coverage that allows you to take your Medigap plan anywhere in the United States.
You can go to any doctor who accepts Medicare patients.
You do not need a referral to see a specialist.
You will have guaranteed coverage for life as long as you pay your premiums.
To purchase a Medicare supplemental policy, you must first enroll in Medicare Part A and Part B. Medicare supplemental plans are different from Medicare Advantage plans.
A Medicare Advantage plan is an alternative way to get Part A and Part B Medicare benefits while a Medigap plan simply supplements your Original Medicare coverage. You cannot enroll in both a Medicare Supplement plan and Medicare Advantage. You have to choose one or the other.
Don't Leave Your Health to Chance
You've worked hard your whole life by thinking ahead. Now do the same for your health. Get free Medicare help to plan your future.
What Medigap Does Not Cover
While Medicare Supplement plans can help with some out-of-pocket costs, there are still some things that it will not pay for.
Services Not Covered by Medicare Supplement Plans
Dental care
Hearing aids
Long-term care
Private-duty nursing care
Vision care, eyeglasses or contact lenses
Medigap policies sold after Jan. 1, 2006, also do not cover prescription drugs. But you can purchase Medicare Part D prescription drug coverage along with a Medigap plan.
Types of Medicare Supplement Plans
There are eight standardized Medicare Supplement plans available in 47 states, all sold by private insurers. Each plan offers the same coverage, regardless of the company that sells it.
The 10 plans are given letter names: A, B, D, G, K, L, M and N. These should not be confused with the parts of regular Medicare. For example, Medicare Supplement Plan A is different from Medicare Part A.
If you live in Wisconsin, Minnesota or Massachusetts, Medigap insurance plans may offer different options from policies sold in the rest of the country.
Medigap Plan Coverage
| Medigap Benefits | A | B | D | G | K | L | M | N |
| --- | --- | --- | --- | --- | --- | --- | --- | --- |
| Part A coinsurance and hospital costs* | | | | | | | | |
| Part B coinsurance or copayment | | | | | 50% | 75% | | |
| Blood (first three pints) | | | | | 50% | 75% | | |
| Part A hospice care coinsurance or copayment | | | | | 50% | 75% | | |
| Skilled nursing facility care coinsurance | | | | | 50% | 75% | | |
| Part A deductible | | | | | 50% | 75% | 50% | |
| Part B excess charge** | | | | | | | | |
| Foreign travel exchange (up to plan limits) | | | 80% | 80% | | | 80% | 80% |
| Out-of-pocket limit in 2022 | N/A | N/A | N/A | N/A | $6,620 | $3,310 | N/A | N/A |
*Covers up to 365 additional days after Medicare benefits run out. **An excess charge is the amount a doctor or other health care provider may legally charge above the Medicare approved amount for Medicare Part A or Part B.
Compare Medigap Plans
Plans C and F Phased Out
Medicare Supplement Plans C and F have been phased out for those new to Medicare. If you were eligible for Medicare on or after Jan. 1, 2020, you are not able to purchase either of these plans. But if you had one of these plans already, you can keep it.
Plan F offered a high deductible. You may still be eligible for a high deductible Medicare Supplement Plan G, but it will not cover the Medicare Part B deductible.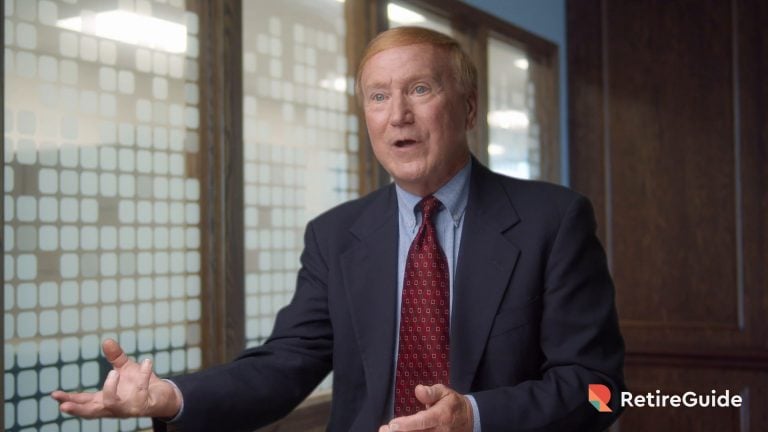 Costs of Medicare Supplement Insurance
While the coverage in Medicare Supplement insurance plans is standardized, the costs are not. Different insurers may charge different premiums for the same lettered plan.
Insurers may set their premiums in three different ways, resulting in different prices for monthly premiums.
Medicare Supplement Plan Pricing Methods
Community No-Age-Rated

Plans have the same monthly premiums, regardless of you your age.

Issue-Age-Rated

Plans that base monthly premiums on your age when you first enroll, meaning the younger you are when you enroll, the cheaper your premiums will be.

Attained-Age-Rated

Monthly premiums are based on your age when you first enrolled, but they go up as you get older.
Shopping around for Medigap providers could turn up a plan that better fits your needs. But regardless of what type of plan you choose, premiums may still increase over time because of inflation or other factors not related to your age.
Learn More About Medigap Costs
Medigap Eligibility and Enrollment
The best time to enroll in a Medicare Supplement plan is when you are first eligible, according to the Centers for Medicare & Medicaid Services.
This is the six-month open enrollment period, starting the month you turn 65 and have enrolled in Medicare Part B.
During that open enrollment period, you can purchase any Medigap policy sold in your state.
The open enrollment only lasts those six months. It can't be changed or repeated, and after it closes you may not be able to enroll in a Medigap plan. If you are able to enroll later, it may cost you more to buy a plan.
Remember that Medigap and Medicare Advantage plans are different from one another, and you can only enroll in one, not both.
Last Modified: June 1, 2022
Share This Page
5 Cited Research Articles