Medicare Supplemental Insurance (Medigap) Costs
In 2022, the average premium for Medicare supplemental insurance, or Medigap, was approximately $150 per month or $1,800 per year. Several factors impact Medigap costs, including your age and where you live.
Written by

Rachel Christian

Rachel Christian

Financial Writer and Certified Educator in Personal Finance

Rachel Christian is a writer and researcher for RetireGuide. She covers annuities, Medicare, life insurance and other important retirement topics. Rachel is a member of the Association for Financial Counseling & Planning Education.

Read More

Edited By

Matt Mauney

Matt Mauney

Financial Editor

Matt Mauney is an award-winning journalist, editor, writer and content strategist with more than 15 years of professional experience working for nationally recognized newspapers and digital brands. He has contributed content for ChicagoTribune.com, LATimes.com, The Hill and the American Cancer Society, and he was part of the Orlando Sentinel digital staff that was named a Pulitzer Prize finalist in 2017.

Read More

Reviewed By

Joe Benish

Joe Benish

Licensed Agent at Insuractive

As a licensed insurance agent specializing in providing seniors with Medicare-related products, Joe Benish knows how daunting it can be to learn about Medicare and all of the options available. That's why he spends his time getting to know his clients and helping them select the right plans for them from the more than 15 insurance companies he represents.

Read More

Published: July 20, 2020
Updated: September 19, 2022
5 min read time
This page features 3 Cited Research Articles
What's the Average Cost of Medicare Supplement Plans?
The average cost of a Medicare supplemental insurance plan, or Medigap, is about $150 a month, according to industry experts.
These supplemental insurance plans help fill gaps in Original Medicare (Part A and Part B) coverage.
Medigap can help cover your out-of-pocket costs, including deductibles, coinsurance or copayments.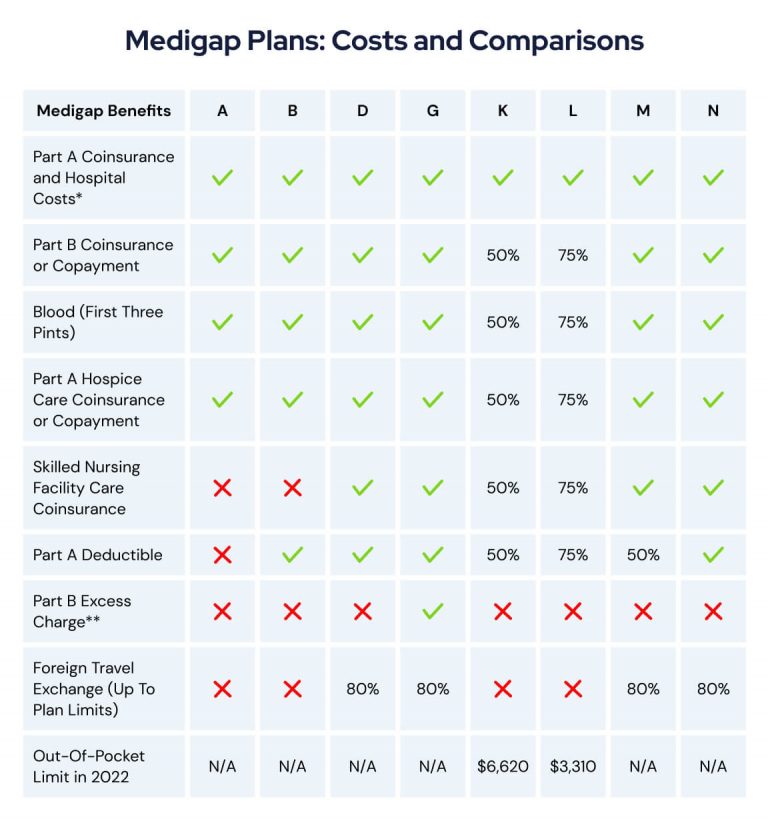 Medigap supplemental insurance policies can provide full or partial coverage for:
Some out-of-pocket costs not covered under Medicare Part A and Part B.
Coinsurance or copayments for Medicare Part B.
Part A coinsurance and hospital costs for an additional 365 days after Medicare benefits are used up.
Skilled nursing facility care coinsurance.
Part A coinsurance or copayments for hospice care.
Limited foreign travel emergency care.
Medigap plans are administered by private insurance companies that Medicare later reimburses.
This causes policy prices to vary widely. Two insurers may charge very different premiums for the exact same coverage.
The more comprehensive the medical coverage is, the higher the premium may be.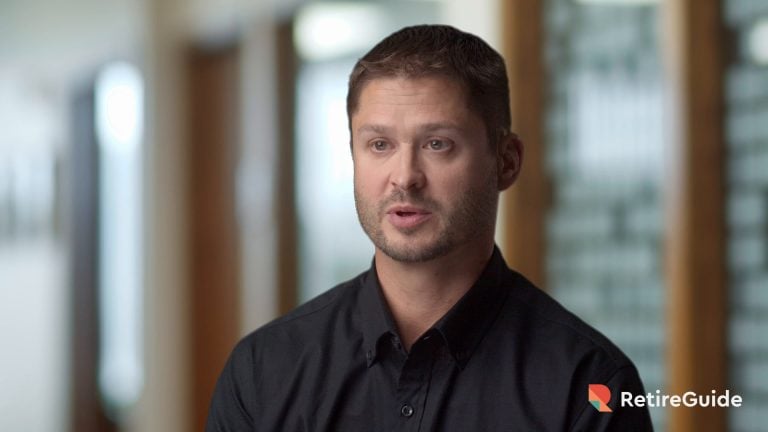 How Are Medigap Policies Priced?
How an insurance company sets prices can directly impact how much you pay now — and in the future — for your Medigap coverage.
For some insurers, your age may not influence how much you pay in premiums.
Other companies may increase your policy price every year or lock in a rate based on how old you are when you first bought the policy.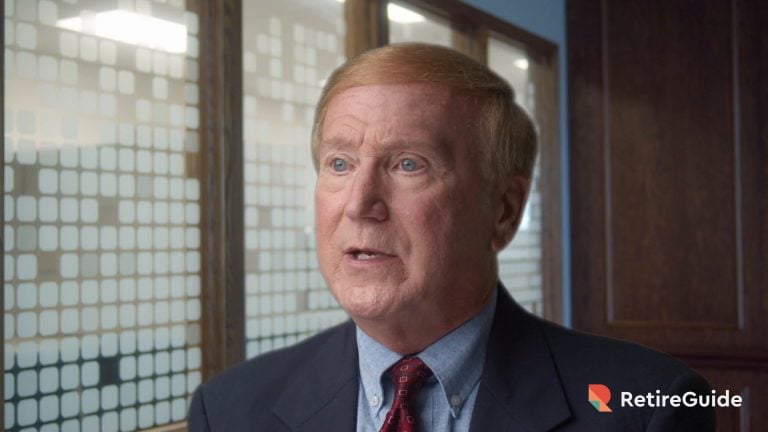 Community-Rated or 'No Age-Related'
Age isn't a factor with this type of Medigap policy. Your monthly premiums may fluctuate because of inflation, but your age will not impact how much you pay.
Typically, everyone with this type of policy pays the same price, regardless of age.
Issue-Age-Rated or 'Entry Age-Rated'
The cost for this type of policy depends on how old you are when you first purchase the plan.
Monthly premiums are lower for younger people. But the price won't increase due to age as you get older.
For example, Amy purchases an issue-age-rated policy when she's 65 years old and pays $120 a month. Bob starts his coverage at age 72 and pays $170 a month for the same policy.
However, Amy's premiums won't increase as she gets older. The price is more or less locked in at the age when your policy was issued, though cost may gradually increase over time due to inflation.
Attained-Age-Rated
The cost of this policy is linked to your current age. Your monthly premiums increase each year as you grow older.
Attained-age-rated policies may be your most affordable option when you first qualify for Medicare. But over time, it can become your most expensive option.
Premiums can also increase due to inflation and other factors.
Don't Leave Your Health to Chance
You've worked hard your whole life by thinking ahead. Now do the same for your health. Get free Medicare help to plan your future.
What Determines the Costs of Medicare Supplement Plans?
Several factors can influence how much you pay for a Medigap policy — including the type of plan you select and the insurance company you purchase it from.
Factors That Determine Medigap Premiums
Type of Plan

Medigap Plan F and Plan C are being phased out. They are no longer available to people who become eligible for Medicare after Jan. 1, 2020. Some plans charge higher premiums than others. Plans with higher premiums generally provide more comprehensive coverage.

Insurance Company

Some insurers may offer special discounts to married couples or nonsmokers. Some companies will provide discounts just for living with somebody over a certain age, regardless of marital status, depending on the state. Or you might qualify for discounts if you pay yearly instead of monthly or set up automatic online bill paying. Some companies offer what's known as Medicare SELECT. These policies require you to use specific providers, but in return, may offer lower premiums.

Geographic Area

The cost of a Medigap policy can vary depending on where you live. Not every type of Medigap insurance plan is available in each state or from every insurance company that offers Medigap policies.

How the Plan Is Rated

Insurance companies can rate plans based on your age. For some plans, your age impacts how much you pay for coverage. For other plans, it does not.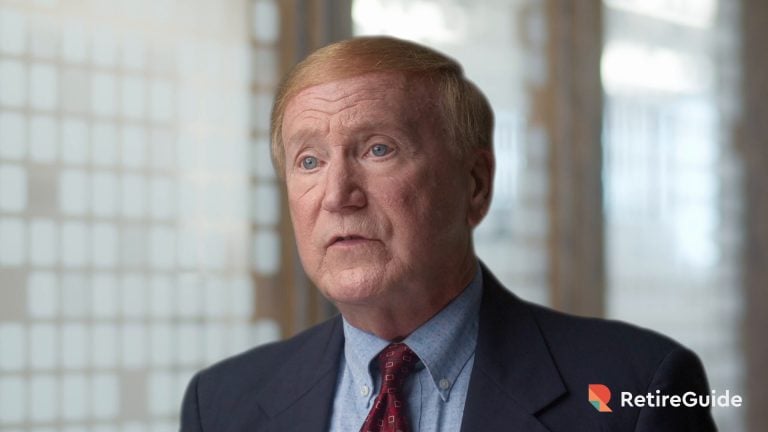 Comparing the Costs of Medigap Plans
There are 10 Medigap plan types, and each is identified by a letter.
Medicare requires each plan type of the same letter to offer basic, standardized benefits.
While the coverage in Medigap plans is standardized, costs are not.
If you want to save money, it's important to shop around, compare coveragee, get quotes and ask questions.
However, according to Vice President of Senior Market Sales Brian Hickey, picking the right Medigap plan isn't all about price.
"There are other factors that should be considered, including rate increase history, financial stability, customer service experiences and claims history," Hickey told RetireGuide. "Talking to a professional that has experience across all plans is key in making the right decision."
If you are trying to switch to a better plan and you are in poor health, make sure to ask if the insurer considers your current health status before enrolling.
Frequently Asked Questions About Medigap Costs
Do Medigap costs increase with age?
Some, but not all, supplemental insurance policies set rates based on age. For example, a Community-Rated policy is based on inflation rather than age. However, Issue-Age-Rated and Attained-Age-Rated are two types of policies affected by age.
Last Modified: September 19, 2022
Share This Page
Who Am I Calling?
Calling this number connects you to one of our trusted partners.
If you're interested in help navigating your options, a representative will provide you with a free, no-obligation consultation.
Our partners are committed to excellent customer service. They can match you with a qualified professional for your unique objectives.
We/Our Partners do not offer every plan available in your area. Any information provided is limited to those plans offered in your area. Please contact Medicare.gov or 1-800-MEDICARE to get information on all of your options.
888-694-0290
Your web browser is no longer supported by Microsoft. Update your browser for more security, speed and compatibility.
If you need help pricing and building your medicare plan, call us at 844-572-0696