Annuity FAQs
Purchasing an annuity is one way to earmark money for your retirement. But these financial products can be complex. Make sure you understand the basics, including costs, fees, types, payout options, inheritance and taxation.
General Annuity FAQs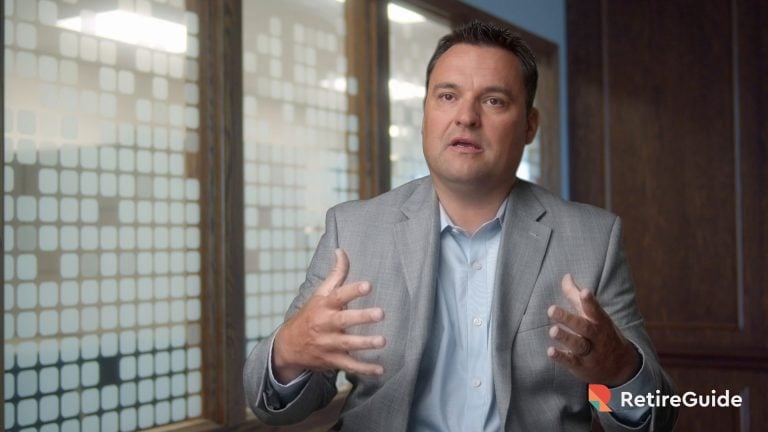 Buying an Annuity FAQs
What types of annuities are available?
There are three main types of annuities: Fixed, fixed indexed and variable.
Fixed annuities are tied to a guaranteed interest rate and are the lowest risk option. They offer fixed, predictable payouts.
Variable annuities carry greater risk because account growth is tied to an investment portfolio. Payout size can vary based on the market.
Indexed annuities feature characteristics of both fixed and variable. Growth is linked to a portion of a market index return, such as that of the S&P 500. This makes index annuities less risky than variable annuities while offering greater earning potential than fixed annuities.
Who should consider buying an annuity?
If you want to set aside additional money for retirement, an annuity's tax-free growth can be beneficial. If you've already maxed out other retirement savings vehicles, such as a 401(k) or IRA, annuities may be even more appealing.
You may also consider purchasing an annuity if your market risk tolerance is low. An annuity is considered a low-risk financial product that can guarantee lifetime periodic payments.
If this appeals to you, you may want to consider purchasing an annuity.
Stress-Free Annuity Buying
Our financial experts can guide you through the annuity buying process so you can focus on your retirement, asset protection or income generation.
Annuity Payouts and Costs FAQs
Inherited Annuity and Beneficiary FAQs
What happens to my annuity if I die?
It depends on how you structured your annuity contract with the insurance company.
With some annuities, payments end when you die.
But if the annuity contract has a death benefit provision, the insurer will continue making payments to your spouse or other designated beneficiary.
How does an inherited annuity work?
If your annuity contract includes a death benefit, your selected beneficiary will either receive all the remaining funds or a guaranteed minimum amount.
There are a few different ways nonspousal beneficiaries can receive the money after you pass away. This includes taking a one-time lump sum, stretching payments over the beneficiary's lifetime or taking payments over five years.
Spouses may also have the option to continue the original contract as the annuity's new owner.
Do I have to pay taxes on an inherited annuity?
You will owe income tax on the difference between the principal paid into the annuity and the value of the account when the owner dies. Taxes are not owed until money is withdrawn from the account.
Beneficiaries can lessen their tax burden by spreading payments over a longer period. Taking a lump sum comes with the highest tax consequences.
Last Modified: November 16, 2021
Share This Page
10 Cited Research Articles