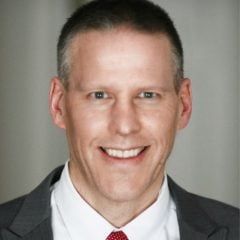 Toby Walters, CFA®
Chartered Financial Analyst and Paraplanner
Toby Walters, CFA®, has over 25 years of financial research experience. With a knowledge and understanding of researching and analyzing financial data, he has developed a unique and experienced viewpoint on money matters.
He has been a chartered financial analyst since 2003, and most recently a portfolio analyst and paraplanner. He previously served as a senior financial analyst and helped provide business valuation, economic damages and forensic accounting services in divorce matters. He has also been a financial writer at DST Systems, where he wrote and edited syndicated articles for retirement plan providers while also compiling vast amounts of financial and economic data for use by editors.
After receiving his Bachelor of Science in business administration with a focus on financial management from the State University of New York Brockport, he began his career at Thomson Reuters by providing research for the mergers and acquisitions database.
Later, with Venture Economics, he prepared and supervised the production of all Thomson Financial private equity annual publications before moving on to SourceMedia, where he helped to develop research databases for private placements, pension plan investment mandate searches and asset-backed securitizations.
He is a member of CFA® Society Boston and has helped create questions for the CFA® Society Practice Exam. He is also involved with the Volunteer Income Tax Assistance and Tax Counseling for the Elderly programs of the Internal Revenue Service.
About RetireGuide.com's Experts
RetireGuide.com's experts are trusted authorities on Medicare, life insurance, annuities and retirement planning. Before experts review content on our website for accuracy, we verify that they have relevant experience, licenses and professional designations. We exercise due diligence in vetting prospective experts to protect our readers and ensure the information on our website is trustworthy, comprehensive and useful to readers in the pursuit of their retirement goals.
More About Our Experts