Medicare Customer Service and Support
There are several ways to contact Medicare if you have a question or concern about your health coverage. The easiest way may be to call Medicare at 1-800-663-4227 (TTY at 1-877-486-2048). But you can also use your MyMedicare.gov account, send an email or a letter by standard mail.
When Should You Contact Medicare?
You should contact Medicare when you have questions or concerns about your Original Medicare coverage. If you have issues with a Medicare Advantage, Medigap or Medicare Part D prescription drug plan, you should contact the company that administers your plan.
Medicare customer service can help you with the following issues:
Billing
Claims
Coverage
Emergency room care
Expenses
Forms
Information about your Part D deductible
Inpatient or outpatient hospital visit
Medical records
Medical supplies and equipment (oxygen, wheelchairs, etc.)
Nursing home or hospice care
Outpatient doctor care
Phone numbers for Medicaid in your state
Prescription drug coverage
Preventive services available to you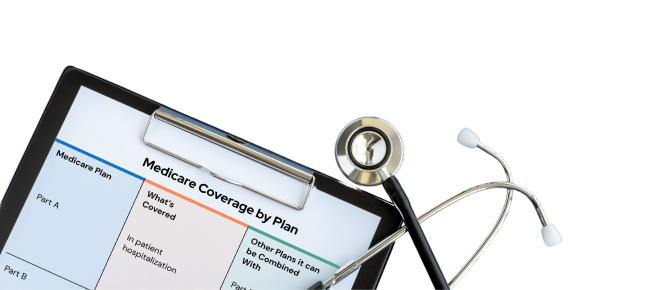 Need FREE Medicare Help?
Our Medicare experts will help you compare, build, and enroll in a plan that gets you the coverages you need at a price you can afford.
How to Call Medicare
You can call Medicare any time, 24 hours a day, seven days a week (including holidays) at 1-800-MEDICARE (1-800-633-4227). TTY users can call 1-877-486-2048.
This is the main number for general information about Medicare. Customer service representatives can help with basic questions. But there are other numbers at Medicare or other federal and state agencies that can help with more specific questions or issues.
Did You Know?
You can bypass Medicare's automated switchboard when you call by saying, "Agent," at any time. This will turn off the directory menu and connect you with a human voice.
Source: U.S. Centers for Medicare & Medicaid Services
Other Helpful Numbers
Changing Your Address

1-800-772-1213: If you change your address linked to your Medicare account, you should notify the Social Security Administration.

Report a Lost or Stolen Medicare Card

1-800-772-1213: You should notify the Social Security Administration immediately if your Medicare card has been lost or your ID number has been stolen.

Department of Veteran Affairs

1-800-772-1213: If you are a veteran, the VA can provide information about how Medicare can work with your VA benefits.

State Health Insurance Assistance Program

1-800-701-0501: The SHIP program in your state provides counseling services to help you choose the right Medicare plan and health insurance tailored to your needs and finances. The national hotline can set you up with the program in your state.
You can also use Medicare's Helpful Contacts locator to look up contact information for dozens of state and federal agencies along with other organizations in your state.
What You Need to Have Ready Before Calling Medicare
Before calling Medicare, you'll need to have several pieces of information readily available. This will help the customer service representative identify you and quickly address your questions or concerns.
What to Have Ready When Calling Medicare
Your red, white and blue Medicare card.
A pen or pencil and paper to take notes.
The amount you have already paid, if you are calling about a claim.
The date you got a medical service or medical supplies, if you're calling about a claim.
The type of service or supplies you received, if you're calling about a claim.
Your doctor's or other provider's name, if you're calling about a claim.
Your Medicare Summary Notice, if you're calling about a claim and the MSN is available.
You may also want to have a friend or family member listen in to the call on speakerphone. They should stay quiet but take notes for you so you can concentrate on the conversation with your customer service representative.
Also remember that you can request the information from Medicare in writing. Just ask for it at the end of your call.
How to Read Your Medicare EOBs and MSNs
Can Someone Call Medicare for You?
You can have someone else call Medicare for you, but you will have to take some steps first. Medicare will not give out your private medical information to anyone who calls unless you first give Medicare permission to do so.
You will either have to speak to the customer service representative on the phone and confirm that he or she can speak to someone else on your behalf.
Or you can send an authorization form before the call.
How to Fill Out a Medicare Disclosure Authorization Form
If you mail in your authorization, it may take a few weeks before permission is granted.
You have the ability to choose how long this authorization will stay in effect. It can be as short as the one call or as long as a lifetime permission. This is helpful when you are caring for an elderly parent or a sick dependent and/or spouse. 
Contacts for Medicare Advantage, Medigap and Part D Plans
The Medicare customer service helpline may not have all the answers for Medicare Advantage, Medigap or Part D prescription drug plans. These plans are sold by private insurance companies under contract with Medicare.
You should look for contact information about your plan's provider on the card you received from the insurer. Or you may need to look at the information you received about the plan when you first enrolled.
Other Ways to Contact Medicare
There are several ways to contact Medicare and receive information in a way you can understand and in an accessible form.
When you make a request, be sure to include your name, phone number, type of information you need and the mailing address where you want Medicare to send you the information.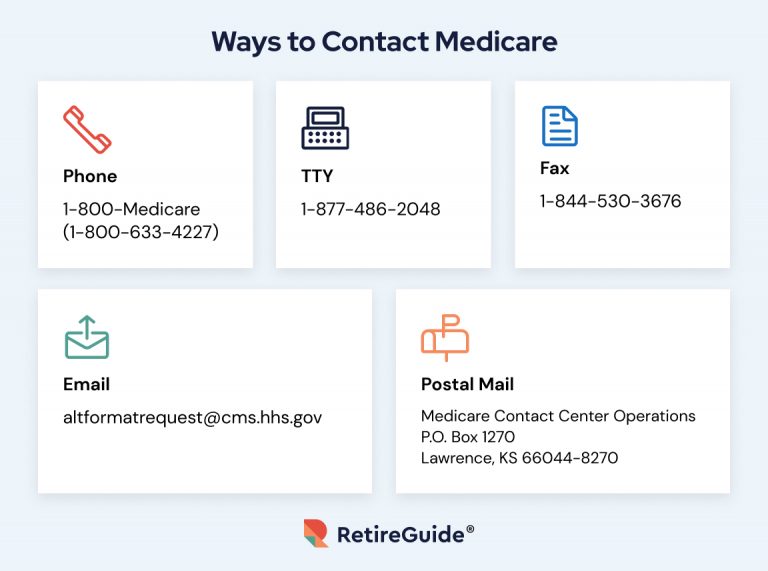 You can also access all of Medicare's print publications at the agency's website. These may be a quick way for you to find the information you're looking for.
Last Modified: May 18, 2022
Share This Page
4 Cited Research Articles