Medicare Broker vs. Agent
Medicare agents and brokers work differently, but both can help you cut through the confusion to find the best Medicare coverage at the best cost for your needs. Agents work for insurance companies selling Medicare plans, while brokers connect you with the company or agent that best fits your needs.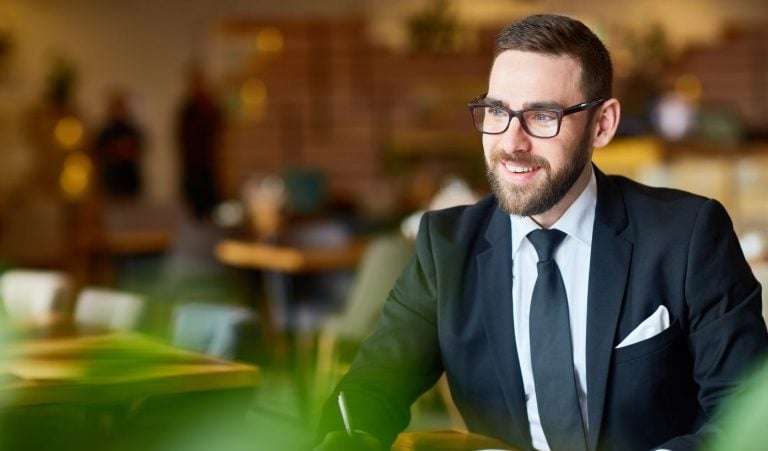 Written by

Terry Turner

Terry Turner

Senior Financial Writer and Financial Wellness Facilitator

Terry Turner has more than 35 years of journalism experience, including covering benefits, spending and congressional action on federal programs such as Social Security and Medicare. He is a Certified Financial Wellness Facilitator through the National Wellness Institute and the Foundation for Financial Wellness and a member of the Association for Financial Counseling & Planning Education (AFCPE®).

Read More

Edited By

Savannah Pittle

Savannah Pittle

Senior Financial Editor

Savannah Pittle is a professional writer and content editor with over 16 years of professional experience across multiple industries. She has ghostwritten for entrepreneurs and industry leaders and been published in mediums such as The Huffington Post, Southern Living and Interior Appeal Magazine.

Read More

Reviewed By

Aflak Chowdhury

Aflak Chowdhury

Medicare Expert

Aflak Chowdhury is a Medicare expert and independent insurance broker specializing in group health insurance. He has worked for major providers including Humana and Principal Financial Group and today works mainly in the small group market.

Read More

Published: May 4, 2022
Updated: October 20, 2023
6 min read time
This page features 7 Cited Research Articles

What Is the Difference Between a Medicare Agent and a Medicare Broker?

The biggest difference between a Medicare Agent and a Medicare broker is that an agent represents one or more insurance companies, while a broker works for the person looking for the best Medicare plan for their situation.

Agents and brokers both compare different Medicare plans and combinations of plans to come up with the best options based on price and need.

Agents and brokers do not sell Original Medicare — Medicare Part A or Part B. They sell private Medicare plans. These include Medicare Advantage, Medigap and Medicare Part D drug plans — all sold through private insurers.

Agents work on a commission based on the Medicare policies they sell. They also handle the process of searching for and applying for Medicare plans.

Brokers work as an intermediary between you and insurance companies. A broker reviews and researches several different Medicare plan options then recommends the best plan based on your needs and the plan's price.

Brokers cannot sign you up for a particular plan, though. Once you make your choice, the broker turns you over to the insurance company or one of its agents to complete the deal.

Medicare brokers frequently sell other types of insurance — home, life, auto, long-term care — which may be of interest to you.

Have you selected your 2024 Medicare plan?

Maximize your Medicare savings by connecting with a licensed insurance agent. Annual Enrollment is open until December 7th.

Independent Agents vs. Captive Agents

When comparing Medicare agents and brokers, it's important to understand the two different types of agents as well — independent agents and captive agents.

Captive agents represent a single insurance company. They focus specifically on the plans their company offers.

Independent agents represent several competing insurance companies. They may work in a way similar to brokers — in that they can compare Medicare plans from different companies — but they still represent the companies whose plans they offer.

How Are Agents and Brokers Paid?

Agents and brokers all receive commissions, but some agents also receive a salary from an insurance company.

How Agents and Brokers Are Paid

Captive Agents

Captive agents receive a salary by the insurance company they represent plus a lower commission rate than independent agents.

Independent Agents

Independent agents' income is primarily from commissions — which may be up to 50% higher than those paid to captive agents.

Brokers

Once a broker hands off a client to an insurance company, the company pays the broker a commission. A commission varies based on each state's insurance regulations, but it may be as high as 8% of the cost of the premiums.

You don't pay for the services of a Medicare broker or agent.

Enrolling in a Medicare Advantage, Medigap or Medicare Part D prescription drug plan does not increase your premium or other costs for coverage. Since agents and brokers receive commissions from the insurers, their service is effectively free of charge to you.

3 Minute Quiz: Can You Retire Comfortably?

Take our free quiz & match with a financial advisor in 3 easy steps. Tailored to your goals. Near you or online.

What to Consider When Choosing

You do not need an agent or broker to find the best Medicare coverage for you. You can do the research on your own. But a Medicare agent or broker can help guide you through the often confusing process of finding the best available Medicare plan — or combination of plans — for your needs.

Benefits of a Medicare Agent or Broker

Review Medicare plans

Medicare agents and brokers can compare your current coverage to other available options to determine if you can save money without sacrificing coverage. Their expertise can cut through confusion about different options to find the best combination of Medicare plans to meet your needs.

Help with medical underwriting

If you buy a Medigap plan outside of the open enrollment period, you may have to go through medical underwriting — which can include an examination to determine your state of health and what your premiums may cost you. Medicare agents and brokers can review the underwriting terms of different policies to find the best option for you.

Preferred doctors

Medicare Advantage plans have networks of preferred doctors, hospitals and other health care providers. If you have preferences, a Medicare broker or agent can zero in on plans that allow you to keep your doctor(s).

Preferred prescription drugs

Medicare Advantage and Medicare Part D prescription drug plans have their own networks of pharmacies and formularies that determine which drugs they cover and what your copayments will be. A Medicare broker or agent can take your preferences for medications and pharmacies into consideration to find a plan that best meets your needs.

Save you time and money

Relying on the expertise of an experienced Medicare agent or broker can speed up the process of finding the best coverage for you in the least amount of time.

Pros and Cons of Using a Medicare Agent or Broker

There are some differences between how a captive agent, independent agent and broker function. The chief differences may be something you should consider when making a decision on which professional to choose.

Captive Agent, Independent Agent and Broker

| CAPTIVE AGENT | INDEPENDENT AGENT | BROKER |
| --- | --- | --- |
| Thorough understanding of insurance products offered by the insurance company they represent | Understands a wide range of Medicare insurance products from several different companies | Understands a wide range of products but does not represent any insurance company — only the customer |
| Unable to offer or compare Medicare insurance plans from competing insurance companies | Can compare a wide variety of plans from multiple insurers for options for each customer | Can compare a wide variety of plans with a focus on the particular needs of the customer |
| Detailed understanding of policy updates and changes quickly after they happen | May not be as up to date on policy changes because they work with so many companies | Unable to provide customer service on your plan after handing you off to the insurer |

Never Miss Important News or Updates with Our Weekly Newsletter

Get money-saving tips, hard-to-find info and tactics for a successful retirement in our free weekly newsletter.

How to Find an Agent or a Broker

You can check with Medicare to find agents and brokers and with your state insurance department to verify the license status of someone who claims to be an insurance agent or broker.

Check a License

All Medicare agents and brokers must be licensed to operate in your state. You can use the

NAIC locator tool

to get in touch with your state insurance department to verify if someone claiming to be an insurance agent or broker is licensed.

Source: National Association of Insurance Commissioners

When selecting a Medicare agent or broker, make sure they look at whether or not your current coverage — based on both coverage terms and price — is the best option for you.

The average Medicare beneficiary has 39 Medicare Advantage plans to choose from in 2022, according to the Kaiser Family Foundation. That number may be higher in urban areas and lower in rural areas. There are also wide selections of Medigap and Medicare Part D drug plans available. Prices and coverage can vary widely, and not all plans are available everywhere.

You should ask if the broker or agent will review all plans available where you live — or if they will limit their review to a small selection of plans.

Advertisement

Connect With a Financial Advisor Instantly

Our free tool can help you find an advisor who serves your needs. Get matched with a financial advisor who fits your unique criteria. Once you've been matched, consult for free with no obligation.

Last Modified: October 20, 2023

Share This Page

7 Cited Research Articles
Who Am I Calling?
Calling this number connects you to one of our trusted partners.
If you're interested in help navigating your options, a representative will provide you with a free, no-obligation consultation.
Our partners are committed to excellent customer service. They can match you with a qualified professional for your unique objectives.
We/Our Partners do not offer every plan available in your area. Any information provided is limited to those plans offered in your area. Please contact Medicare.gov or 1-800-MEDICARE to get information on all of your options.
888-694-0290
Your web browser is no longer supported by Microsoft. Update your browser for more security, speed and compatibility.
If you need help pricing and building your medicare plan, call us at 844-572-0696