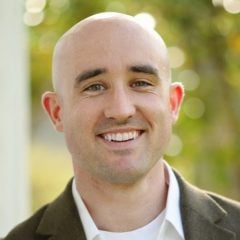 Brandon Renfro, Ph.D., CFP®, RICP®, EA
Retirement and Social Security Expert
Brandon Renfro, Ph.D., CFP®, RICP®, EA, is an independent financial planner and co-owner of Belonging Wealth Management in Longview, TX. His practice focuses on helping clients meet their retirement goals without running out of money while managing risks and efficiently navigating taxes in the process.
He is a former finance professor and writes regularly on retirement topics, including withdrawal strategies, investing in retirement, taxes and Social Security.
He often writes financial planning columns and has appeared in major publications and news outlets such as Forbes, The Wall Street Journal, AARP, Fox News and the Journal of Financial Planning.
In addition to his work in Finance, Brandon is an Infantry Major in the Arkansas Army National Guard.
About RetireGuide.com's Experts
RetireGuide.com's experts are trusted authorities on Medicare, life insurance, annuities and retirement planning. Before experts review content on our website for accuracy, we verify that they have relevant experience, licenses and professional designations. We exercise due diligence in vetting prospective experts to protect our readers and ensure the information on our website is trustworthy, comprehensive and useful to readers in the pursuit of their retirement goals.
More About Our Experts