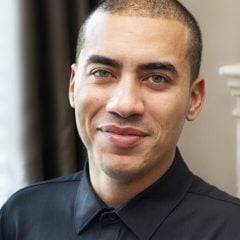 Michael Santiago
Senior Financial Editor
Michael Santiago is a seasoned writer and editor with over 10 years of experience across diverse industries. He became a senior financial editor at RetireGuide in 2023, where he coordinates with a panel of experts to create accurate and captivating content.
Michael received his bachelor's in media and communications/global studies from the University of Washington. While attending university, he worked as a writing assistant for the local community college, helping students write and edit for various subjects.
Throughout his career, Michael has written and edited for industries ranging from health care to education to travel. Before joining RetireGuide, he served as a managing editor for a literary journal based in Portland, Oregon, while co-hosting an affiliated podcast. He ideated, developed, wrote and edited multiple submissions into the literary journal.
Michael also worked as a grant writer in the health care industry, where his efforts helped accrue millions of dollars to improve the infrastructure and services for federally qualified health care centers (FQHCs) across the East Coast.
In addition to his writing and editorial endeavors, Michael is passionate about creating change in the world. He wrote articles covering global poverty, health care and technology for The Borgen Project, while also spearheading search optimization, lobbying and campaign outreach efforts to support the nonprofit's mission and goals. His outreach efforts and writing helped Michael reach his quarterly funding goal for The Borgen Project in a week.
Finally, Michael, an ardent traveler, has explored over 40 countries spanning 5 continents. His residences in Italy, Montenegro, England, China and Turkey have provided him with diverse experiences, positioning him as an authoritative voice on travel advice, vacation inspiration, destination recommendations and culinary discoveries. Driven by an insatiable passion for adventure, Michael continuously seeks uncharted territories, perpetually expanding his exploration of the world.