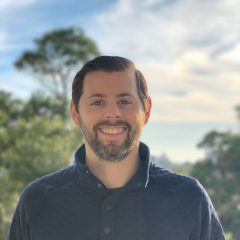 Stephen Kates, CFP®
Certified Financial Planner™ Professional and Founder of Clocktower Financial Consulting
Stephen Kates is a Certified Financial Planner™ and a personal finance expert who specializes in financial planning and education. He currently holds the role of Head of Financial Planning and Advice at Advisor.com. With over ten years of experience, he focuses on helping individuals, families and business owners with their financial needs. Stephen is dedicated to making complex financial topics easier to understand and more accessible to everyone.
Stephen's career began in 2010 when he started working as a financial advisor in Boston, MA. During his time at major financial firms like Fidelity Investments and TIAA-CREF, he assisted numerous clients in creating comprehensive financial plans to achieve their financial goals.
Apart from his advisory work, Stephen also writes and speaks on essential personal finance concepts. He's been featured on well-known national TV channels such as NBC, CBS and Fox Business, and his insights have been quoted in popular online publications. Due to his deep understanding of financial planning and experience in fintech businesses, he's become a valuable resource for other advisors, retirees and newcomers to saving and investing.
Currently residing in Charlotte, NC, Stephen shares his life with his wife Kate and their son Theodore. While he's a dedicated Boston sports fan, he's also embraced the local sports scene in Charlotte. He enjoys traveling and collecting local artwork during his trips with his family.
About RetireGuide.com's Experts
RetireGuide.com's experts are trusted authorities on Medicare, life insurance, annuities and retirement planning. Before experts review content on our website for accuracy, we verify that they have relevant experience, licenses and professional designations. We exercise due diligence in vetting prospective experts to protect our readers and ensure the information on our website is trustworthy, comprehensive and useful to readers in the pursuit of their retirement goals.
More About Our Experts