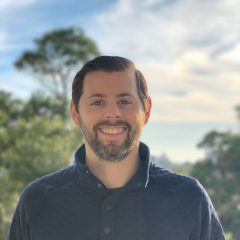 Stephen Kates, CFP®
Certified Financial Planner™ Professional and Founder of Clocktower Financial Consulting
Stephen Kates is a Certified Financial Planner™ professional and personal finance expert with over a decade of experience working with individuals and families who need help with their finances. Starting in 2010, Stephen began working his way up the ranks as a financial advisor in Boston, MA. As a financial advisor for two of the largest financial firms in the country, Fidelity Investments and TIAA-CREF, Stephen has worked with hundreds of clients to build comprehensive financial plans to grow and protect their wealth.
In addition to his work as an advisor, Stephen has taught and coached youth and adult groups on the basics of personal finance, including topics such as saving, debt management, investing and retirement planning. Stephen's in-depth financial planning and fintech business experience have made him a resource for retirees and first-time savers alike.
Since leaving his position as a full-time financial advisor, Stephen has worked at a major online personal finance brand, an emerging Insuretech company, and now operates a financial advisory consulting business, Clocktower Financial Consulting. Clocktower Financial works directly with financial advisors, marketers and educators to build process-driven strategies to make financial planning and education approachable and inspiring.
In addition to his own writing, he has appeared on national broadcast media and has been quoted in leading digital publications.
Stephen currently lives and works in Charlotte, NC, with his wife Kate and son Theodore. He is a passionate Boston sports fan, but still relishes the local football and baseball games in his adopted home. Stephen is an avid traveler and enjoys collecting local artwork while traveling with his family.
About RetireGuide.com's Experts
RetireGuide.com's experts are trusted authorities on Medicare, life insurance, annuities and retirement planning. Before experts review content on our website for accuracy, we verify that they have relevant experience, licenses and professional designations. We exercise due diligence in vetting prospective experts to protect our readers and ensure the information on our website is trustworthy, comprehensive and useful to readers in the pursuit of their retirement goals.
More About Our Experts