Medicare Deductibles
Medicare Parts A and B have deductibles that must be met before Medicare starts paying. Medicare deductibles are reset each year — for 2024, both the Part B and the Part A deductibles increased. Medicare Advantage, Medigap and Part D plans are all sold by private insurance companies that set their own deductibles. Learn about each part of Medicare's deductibles for 2024 and how Medigap can help cover deductible costs.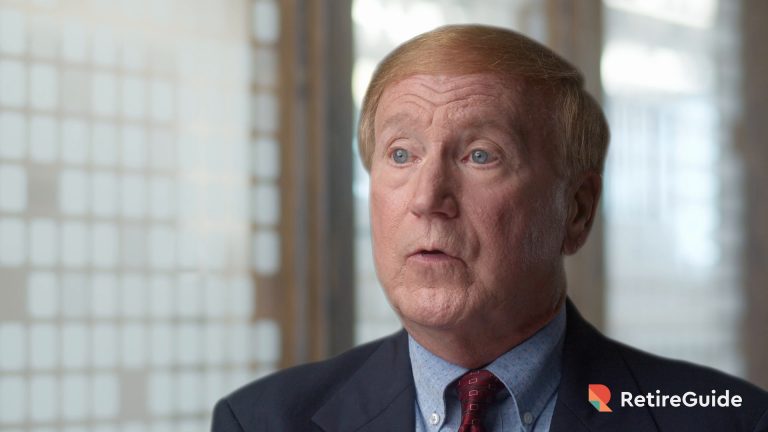 Written by

Terry Turner

Terry Turner

Senior Financial Writer and Financial Wellness Facilitator

Terry Turner has more than 35 years of journalism experience, including covering benefits, spending and congressional action on federal programs such as Social Security and Medicare. He is a Certified Financial Wellness Facilitator through the National Wellness Institute and the Foundation for Financial Wellness and a member of the Association for Financial Counseling & Planning Education (AFCPE®).

Read More

Edited By

Matt Mauney

Matt Mauney

Financial Editor

Matt Mauney is an award-winning journalist, editor, writer and content strategist with more than 15 years of professional experience working for nationally recognized newspapers and digital brands. He has contributed content for ChicagoTribune.com, LATimes.com, The Hill and the American Cancer Society, and he was part of the Orlando Sentinel digital staff that was named a Pulitzer Prize finalist in 2017.

Read More

Reviewed By

Eric Estevez

Eric Estevez

Owner of HLC Insurance Broker, LLC

Eric Estevez is a duly licensed independent insurance broker and a former financial institution auditor with more than a decade of professional experience. He has specialized in federal, state and local compliance for both large and small businesses.

Read More

Published: May 11, 2020
Updated: October 23, 2023
7 min read time
This page features 14 Cited Research Articles

Key Takeaways

The 2024 Medicare deductible for Part A is $1,632 for each benefit period: $0 for days 1-60, $408 coinsurance per day for days 61-90 and $816 per each "lifetime reserve day" after 91 days.
The Medicare Part B deductible is $240. Once met, you pay 20% of the Medicare-approved amount for most doctor services, outpatient therapy and durable medical equipment.
Part C and Part D deductibles are set by private insurers.

Deductibles for Original Medicare

Medicare premiums, deductibles and coinsurance rates for Original Medicare are adjusted each year. Original Medicare includes Medicare Part A hospital insurance and Part B medical insurance. Each has different deductibles.

Once your deductible is paid off, Medicare pays the rest. Know that some copays and coinsurance costs may apply due to other factors, like the duration of your hospital stay.

Did You Know?

With Medicare Part A, there are no deductibles or copayments for hospice care and home health care — as long as you meet eligibility requirements.

You can find out if you've met your Medicare Part A or Part B deductible for the year at MyMedicare.gov.

Medicare Part A Deductible in 2024

For 2024, the Medicare Part A deductible is $1,632 for each benefit period. If you re-enter the hospital or skilled nursing facility at any time after your benefit period ends, you will have to pay the first $1,632 again as a new deductible.

Medicare Part A covers certain hospitalization costs, including inpatient care in a hospital, skilled nursing facility care, hospice and home health care. It does not cover long-term custodial care.

Your 2024 Part A deductible will share costs for the first 60 days you stay in a hospital in one benefit period. You will be responsible for paying coinsurance after 60 days.

Hospital Stay Costs with Part A in 2024

| Length of Stay | You Pay: |
| --- | --- |
| 1–60 Days | $0 |
| 6–90 Days | $408 |
| 91+ Days* | $816 |

For example, let's say you need hospital treatment for a hip fracture. Your hip fracture treatment will likely cost between $13,000 and $40,000 depending on the severity of your injury and your location. We'll price the treatment for your fracture at $20,000.

With Part A, your deductible will be met at $1,632, then Medicare will cover the remaining $18,368. According to the Icahn School of Medicine, you'll likely only stay in the hospital for three to five days, meaning you won't need to pay any coinsurance.

What Is a Benefit Period?

This is how Medicare measures your use of inpatient hospital care or services in a skilled nursing facility. The benefit period begins the day you enter the hospital or facility and ends after you have not needed inpatient care for 60 days in a row.

Have you selected your 2024 Medicare plan?

Maximize your Medicare savings by connecting with a licensed insurance agent. Annual Enrollment is open until December 7th.

Medicare Part B Deductible in 2024

Your Medicare Part B deductible is $240 in 2024. That's a $14 increase from 2023.

Unlike Medicare Part A, there is no benefit period tied to Medicare Part B.

After meeting the deductible, you'll usually have to pay 20% of the Medicare-approved costs for most doctor services, outpatient care and durable medical equipment like wheelchairs or walkers your doctor may order for you.

For example, let's say you require an electric wheelchair that costs $2,000. If you've met your $240 deductible, the electric wheelchair will only cost you around $400, which is 20% of the original cost.

Bob Glaze |

0:32

How do you know if you have met your Medicare deductible?

Deductibles for Drug Coverage and Medicare Advantage in 2024

Your deductible for Part D coverage can't exceed $545 in 2024. Your deductible will vary by plan; some Medicare Part D prescription drug plans don't have a deductible at all.

According to the Kaiser Family Foundation, 191 Part D stand-alone drug plans didn't charge a premium at all for enrollees receiving the low-income subsidy plans in 2023.

There are four coverage periods for Part D, which influence your overall costs.

Deductible Period

If your Part D plan covers a medication, you'll pay the full price until your deductible is met. Once your deductible is met, Part D will begin to provide coverage.

Initial Coverage Period

During this phase, you could potentially pay copayments or coinsurances for your medication. The initial coverage period stops once you've accumulated $5,030 in 2024. This includes what you and your plan have paid for covered medications.

Coverage Gap

Once you surpass $5,030 in medication costs, you enter the Part D coverage gap, also known as the "donut hole." You are responsible for paying 25% of the costs of your plan's covered brand-name drugs during this period. Note that if you're in the Extra Help program, you won't enter the coverage gap.

Catastrophic Coverage

Once you reach $8,000 in out-of-pocket costs for 2024, including your deductible, you'll pay significantly lower copays and coinsurance for the rest of the year.

3 Minute Quiz: Can You Retire Comfortably?

Take our free quiz & match with a financial advisor in 3 easy steps. Tailored to your goals. Near you or online.

Deductibles for Medicare Advantage in 2024

Deductibles for Medicare Part C, also known as Medicare Advantage plans, vary based on the plan you purchase. Medicare Advantage plans are sold by private insurers that have contracts with the Medicare program.

Medicare Advantage plans may offer coverage that absorb some of your out-of-pocket costs. Though Medicare Advantage deductibles may vary, all plans must set a limit on your maximum out-of-pocket (MOOP) expenses. This is a total spread across your deductibles, coinsurance and copayments.

For 2024, the MOOP for Medicare Advantage plans is $8,850 for in-network care. It can be higher for out-of-network care or services. But once you hit your MOOP for the year, the plan must cover 100% of all further costs.

Make sure to explore Medicare Advantage plans in your area and compare deductible costs before making a purchase. Note that some plans have separate deductibles for drug and health coverage. For example, one Humana Medicare Advantage Plan in Florida has a $0 health deductible and a $150 drug deductible.

Using Medigap to Pay Medicare Deductibles

Medigap, also known as Medicare Supplement plans, can help pay some of your out-of-pocket costs, including your Medicare Part A deductibles.

These plans are sold through private insurers. There are eight standardized plans across 47 states and the District of Columbia. There are different standardized plans for Minnesota, Massachusetts and Wisconsin.

Did you know?

Plans C and F, the only plans that cover the Part B deductible, are no longer available to new Medicare applicants as of January 1, 2020. You can keep your coverage if you had a plan before the cut-off date. If you were eligible for Medicare before January 1, 2020, but not yet enrolled, you may be able to buy a Plan C or F plan.

Each Medigap plan has a letter for a name. Some of these plans may cover all or a portion of your Part A or B deductible.

Medigap Plan Coverage of Part A Deductibles

| Deductible Type | A | B | C | D | F* | G* | K** | L** | M | N |
| --- | --- | --- | --- | --- | --- | --- | --- | --- | --- | --- |
| Part A | | | | | | | 50% | 75% | 50% | |
| Part B | | | | | | | | | | |

*Plans F and G offer a high-deductible plan in some states. You must pay Medicare covered costs up to the 2024 deductible of $2,800 before your policy provides coverage.

**With Plans K and L, after you meet your 2024 yearly out-of-pocket limit ($7,060 and $3,530, respectively) and Part B deductible, both plans cover 100% of covered services for the rest of the year.

Never Miss Important News or Updates with Our Weekly Newsletter

Get money-saving tips, hard-to-find info and tactics for a successful retirement in our free weekly newsletter.

Frequently Asked Questions About Medicare Deductibles

Does Medicare have a deductible?

Yes, you have to pay a deductible if you have

Medicare

. You will have separate deductibles to meet for Part A, which covers hospital stays, and Part B, which covers outpatient care and treatments.

How do Medicare deductibles work?

A deductible is the amount of money that you have to pay out-of-pocket before Medicare begins paying for your health

costs

. For example, if you received outpatient care or services covered by Part B, you would then pay the first $240 to meet your deductible before Medicare would begin covering the remaining cost.

Advertisement

Connect With a Financial Advisor Instantly

Our free tool can help you find an advisor who serves your needs. Get matched with a financial advisor who fits your unique criteria. Once you've been matched, consult for free with no obligation.

Last Modified: October 23, 2023

Share This Page

14 Cited Research Articles
Who Am I Calling?
Calling this number connects you to one of our trusted partners.
If you're interested in help navigating your options, a representative will provide you with a free, no-obligation consultation.
Our partners are committed to excellent customer service. They can match you with a qualified professional for your unique objectives.
We/Our Partners do not offer every plan available in your area. Any information provided is limited to those plans offered in your area. Please contact Medicare.gov or 1-800-MEDICARE to get information on all of your options.
888-694-0290
Your web browser is no longer supported by Microsoft. Update your browser for more security, speed and compatibility.
If you need help pricing and building your medicare plan, call us at 844-572-0696