2023 Changes to Medicare
Changes to Medicare in 2023 include the first lowering of the Part B premium since 2012, new initial and special enrollment rules, along with more affordable options for insulin through prescription drug plans. The average cost of Medicare Advantage plans dropped while access to plans grew.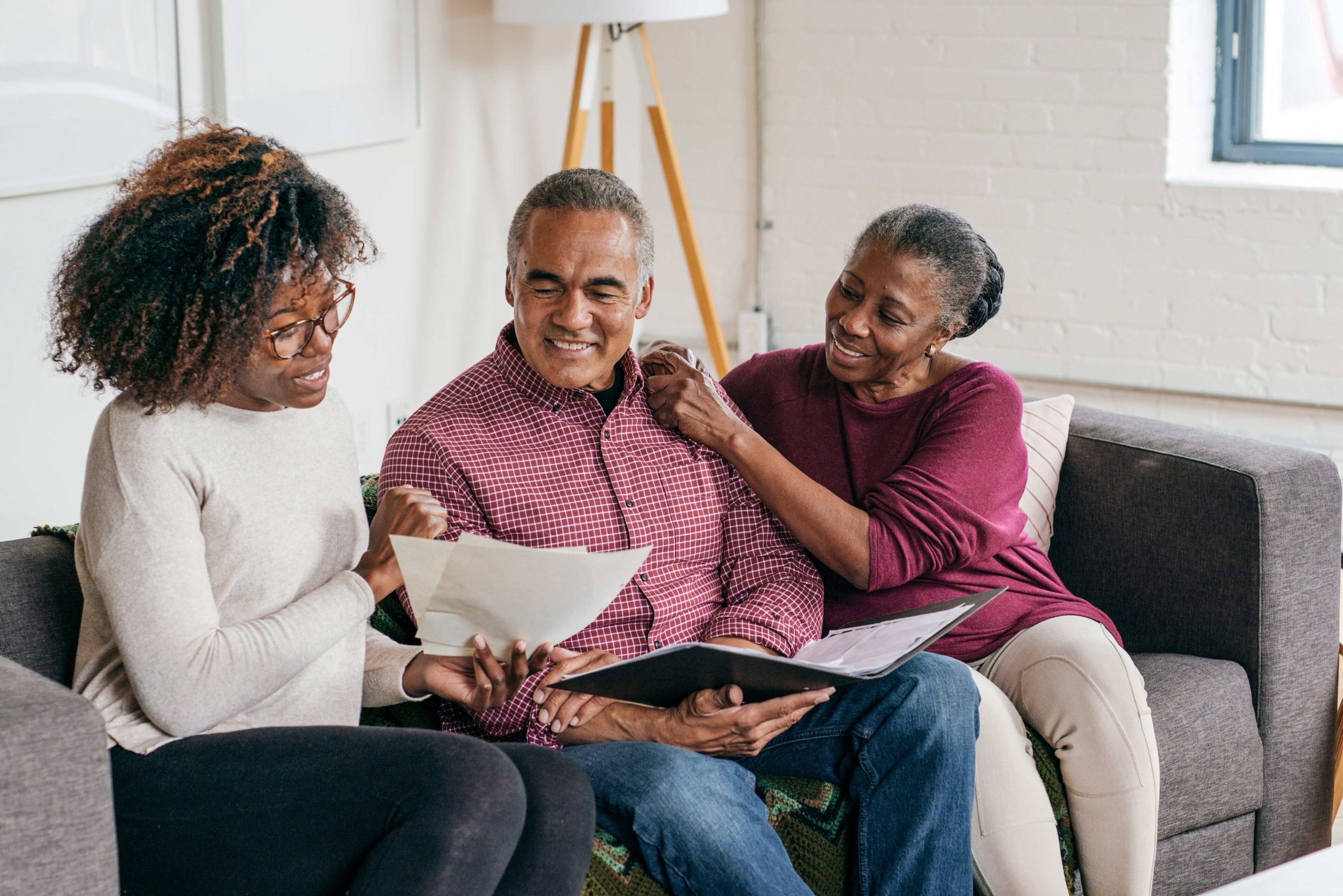 Written by

Lindsey Crossmier

Lindsey Crossmier

Financial Writer

Lindsey Crossmier is an accomplished writer with experience working for The Florida Review and Bookstar PR. As a financial writer, she covers Medicare, life insurance and dental insurance topics for RetireGuide. Research-based data drives her work.

Read More

Edited By

Lamia Chowdhury

Lamia Chowdhury

Financial Editor

Lamia Chowdhury is a financial content editor for RetireGuide and has over three years of marketing experience in the finance industry. She has written copy for both digital and print pieces ranging from blogs, radio scripts and search ads to billboards, brochures, mailers and more.

Read More

Reviewed By

Michael Jones

Michael Jones

Medicare Expert and Owner of Grand Anchor Insurance Solutions

Michael Jones is a licensed insurance agent who manages his own agency called Grand Anchor Insurance Solutions. In addition to being a Medicare expert, Michael specializes in other insurance products such as voluntary benefits for employees of businesses.

Read More

Published: December 14, 2020
Updated: January 17, 2023
8 min read time
This page features 18 Cited Research Articles

What Big Changes Are Coming to Medicare in 2023?

The biggest change coming to Medicare in 2023 is a decrease in the Part B premium and deductible. These are small decreases, but they turn the tide on annual increases in the past. Following the Part B premium's biggest jump in history in 2022, it's dropping by $5.20 to $164.90 in 2023.

The Part B deductible also decreased by $7 to $226 for 2023.

But the Part A hospital deductible is on the rise, jumping from $44 to $1,600. The Part A premium, which very few beneficiaries have to pay, is $506 — up $7 from 2022.

Terry Turner |

0:45

How do Medicare benefits change from year to year?

New Medicare Benefits and Options for 2023

Insulin Costs

Due to the Inflation Reduction Act, the cost of a month's supply of Part D-covered insulin will be capped at $35, and no deductible is required. This benefit is active on January 1, 2023.

Telehealth & E-visit Expansion

For 2023, CMS has proposed extending coverage for all interim telehealth services for five months after the public health emergency ends. The House of Representatives voted for a bill that extends Medicare telehealth payments through the end of 2024.

COVID-19 Vaccine

Medicare covers all costs of the updated COVID-19 vaccine that targets the original strain and two Omicron variants (BA.4/BA.5).

New Colorectal Cancer Screening Coverage

If your doctor finds and removes a polyp or tissue during the procedure, you pay 15% of the approved amount in a hospital or outpatient setting. The Part B deductible doesn't apply.

New End-Stage Renal Disease (ESRD) Benefit

Starting on January 1, 2023, your immunosuppressive drug coverage will extend beyond the original 36 months after a kidney transplant. You can start signing up for this new benefit starting October 1, 2022.

Lung Cancer Screenings

Covered lung cancer screening age range has been updated to 50-77 years old.

New Initial and Special Enrollment Rules

The coverage start dates shifted with several new exceptions (details listed below).

Changes to Medicare Enrollment Periods

To ensure all can have access to quick coverage, Medicare changed when coverage begins for those who join during their initial enrollment period (IEP) and the general enrollment period (GEP). Additional qualifications for the Special Enrollment Period (SEP) have also been added for 2023.

2023 Changes to Enrollment Periods

| Enrollment Period | 2022 | 2023 |
| --- | --- | --- |
| Initial Enrollment Period | Coverage was delayed by two to three months if you enrolled at the end of the IEP. | When signing up the month you turn 65 or during the remainder of the IEP, coverage starts the first day of the following month. |
| General Enrollment Period | Coverage started July 1 of the current year for anyone who enrolled during the GEP. | If you sign up during the GEP, your coverage starts on the first of the following month. |
| Special Enrollment Period | You qualify for a SEP if you're losing health coverage, moving, getting married, having a baby, adopting a child or if your household income is below a certain amount. | All 2022 SEP qualifications still stand, but you can also qualify if you miss an enrollment period because of a natural disaster or emergency, incarceration or losing Medicaid coverage. |

Medicare Part A Changes in 2023

The Medicare Part A deductible increased by $44 — up to $1,600 for each benefit period in 2023. A benefit period begins on your first day of hospitalization and lasts for 60 days after you leave. Once your benefit period ends, your deductible starts over.

Medicare Part A covers your inpatient care, including hospital stays or time in a skilled nursing facility. Keep in mind that Part A is premium-free for 99% of beneficiaries. You would only have to pay a premium if you don't have at least 40 quarters of Medicare-covered employment.

Medicare Part A Premium Increases, 2023

| Quarters Worked | Monthly Premium in 2022 | Monthly Premium in 2023 |
| --- | --- | --- |
| 30 to 39 | $499 | $278 |
| 0 to 30 | $274 | $506 |

Medicare Part A coinsurance generally comes into play with extended hospital or care facility stays. Your share of the costs increases the longer you are hospitalized.

Medicare Part A Coinsurance Increases, 2023

| Days You Are Hospitalized | Your Costs in 2022 | Your Costs in 2023 |
| --- | --- | --- |
| Inpatient hospital deductible | $1,556 | $1,600 |
| 0 to 60 | $0 per day | $0 per day |
| 61 to 90 | $389 per day | $400 per day |
| 90 and Longer | $778 per day | $800 per day |
| After Lifetime Reserve Days | All costs | All costs |

Medicare Part B Decreases in 2023

The standard monthly premium for Medicare Part B enrollees will be $164.90 for 2023, a decrease of $5.20 from $170.10 in 2022. This is largely due to an adjustment for lowered costs for Aduhelm — an Alzheimer's drug Medicare started covering in 2022.

According to the U.S. Centers for Medicare & Medicaid Services, the 2022 Part B premium increase is the largest in history. There are several factors that led to the historic jump. When the new figures were released, Medicare was still determining whether the new Alzheimer's drug Aduhelm would be covered, which could have significantly increased annual expenses given the drug's price and number of beneficiaries who would qualify for it.

The monthly premium you pay increases based on your annual income. The premium is $164.90 for individuals who make less than $97,000 and couples who make less than $194,000.

The Medicare Part B deductible decreased by $7 to $226 in 2023.

Medicare Part B Premium Decrease, 2023

| Part B Premium Cost in 2022 | Part B Premium Cost in 2023 |
| --- | --- |
| $170.10 | $164.90 |

Tom Parkin |

0:51

How do you keep up on yearly Medicare changes?

Get Free Help Pricing and Building Your Medicare Plan

Replay Video

Medicare Advantage Changes for 2023

The average monthly premium for a Medicare Advantage plan in 2023 is $18, a slight drop from the 2022, and continuing to fall from the 2021 figure of $21.22. About 90% of plans include Part D prescription drug coverage.

Medicare Advantage plans — also called Medicare Part C — are sold by private insurance companies that contract with Medicare. These plans include everything covered under Original Medicare plus expanded benefits like vision and dental.

According to a Kaiser Family Foundation report on Medicare Advantage updates, the average beneficiary had access to 39 different Medicare Advantage plans in 2022, which is more than in recent years. Medicare Advantage plans are available regionally, so beneficiaries who live in populated areas will have the most options to choose from. For example, there are 627 Medicare Advantage plans available in Florida in 2023. However, some states — like Montana with 26 Medicare Advantage plans available in 2023 — will have fewer options.

More than 1,200 Medicare Advantage plans will also participate in the CMS Innovation Center's Medicare Advantage Value-Based Insurance Design (VBID) Model in 2023. This model tests the effect of benefits that manage a wide range of health-related needs. The benefits are projected to be offered to six million individuals.

Don't Leave Your Health to Chance

Find a local Medicare plan that fits your needs by connecting with a licensed insurance agent.

Medicare Part D Prescription Drug Plan Changes for 2023

The average premium for a plan in 2023 is $31.50 per month, up from $32.08 in 2022.

Medicare Part D prescription drug plan premiums vary by plan. For example, a Florida Part D monthly premium can range from $8.40 to $170.10. You'll need to check with your plan to find out about these changes.

There are many options available for drug coverage in 2023. In 2023, all 50 U.S. states — besides New York — have 20 or more Part D plans to choose from. There is also a higher availability of insulin demonstration plans, with 2,881 Part D plans taking part in this model in 2023.

Medigap Changes in 2023

The Medigap deductible for high deductible Plans F, G and J is $2,700 in 2023, which is an increase from its 2022 figure of $2,490. There are several Medigap policies with different costs and coverage. Insurance companies do not all sell the same plans.

The out-of-pocket limits for Medigap Plans K and L increased in 2023, rising to $6,620 and $3,310, respectively. Inflation played a role in the increase.

Medigap — also known as Medicare Supplement insurance — helps you cover out-of-pocket costs that Original Medicare doesn't cover.

It's also important to remember that you can pair Medigap with Original Medicare, but not with a Medicare Advantage plan.

Bob Glaze |

0:51

How do I know if I still have the best Medicare plan for my situation?

Get Free Help Pricing and Building Your Medicare Plan

Replay Video

Frequently Asked Questions About Medicare Changes

Timeline of Historic Medicare Changes

Medicare undergoes changes yearly. Most of these changes affect you in the amount of money you have to spend or the benefits you receive.

Every so often, Medicare changes have a major, historical impact on the federal government's health care plan.

1965

Medicare was created by an act of Congress providing hospital care, extended post-hospital care and home health care to almost all Americans over the age of 65.

1966

More than 19 million Americans enrolled in Medicare.

1972

Medicare eligibility was expanded to those under 65 with long-term disabilities and End-Stage Renal Disease.

1973

The Health Maintenance Organization Act allows health maintenance organizations to contract with Medicare to provide Medicare benefits to beneficiaries who choose to enroll with their plans.

1980

Medigap policies, sold by private insurers, are brought under federal oversight.

1999

Medicare Part C takes effect allowing the sale of Medicare Advantage plans.

2003

The Medicare Modernization Act establishes Medicare Part D prescription drug coverage.

2020

The Affordable Care Act closes the Medicare Part D donut hole.

2022

The Medicare Part B premium reaches a record-high jump with a $21.60 increase.

2023

The Medicare Part B premium lowers for the first time since 2012.

Last Modified: January 17, 2023

Share This Page

18 Cited Research Articles
Who Am I Calling?
Calling this number connects you to one of our trusted partners.
If you're interested in help navigating your options, a representative will provide you with a free, no-obligation consultation.
Our partners are committed to excellent customer service. They can match you with a qualified professional for your unique objectives.
We/Our Partners do not offer every plan available in your area. Any information provided is limited to those plans offered in your area. Please contact Medicare.gov or 1-800-MEDICARE to get information on all of your options.
888-694-0290
Your web browser is no longer supported by Microsoft. Update your browser for more security, speed and compatibility.
If you need help pricing and building your medicare plan, call us at 844-572-0696