Medicare Advantage Companies
Medicare Advantage plans are sold by private insurance companies. They cover everything Original Medicare does, but often offer additional benefits. Shopping around to find the right company for you can get you the coverage you need at a more affordable price.
Written by

Terry Turner

Terry Turner

Senior Financial Writer and Financial Wellness Facilitator

Terry Turner has more than 30 years of journalism experience, including covering benefits, spending and congressional action on federal programs such as Social Security and Medicare. He is a Certified Financial Wellness Facilitator through the National Wellness Institute and the Foundation for Financial Wellness and a member of the Association for Financial Counseling & Planning Education (AFCPE®).

Read More

Edited By

Matt Mauney

Matt Mauney

Financial Editor

Matt Mauney is an award-winning journalist, editor, writer and content strategist with more than 15 years of professional experience working for nationally recognized newspapers and digital brands. He has contributed content for ChicagoTribune.com, LATimes.com, The Hill and the American Cancer Society, and he was part of the Orlando Sentinel digital staff that was named a Pulitzer Prize finalist in 2017.

Read More

Published: August 17, 2020
Updated: September 19, 2022
4 min read time
This page features 8 Cited Research Articles
More than 28 million Americans — 48% of all Medicare beneficiaries — were enrolled in Medicare Advantage plans in 2022, according to the Kaiser Family Foundation.
Medicare Advantage plans have become increasingly popular in recent years, and the foundation estimates they will account for 51 percent of all Medicare beneficiaries by 2030.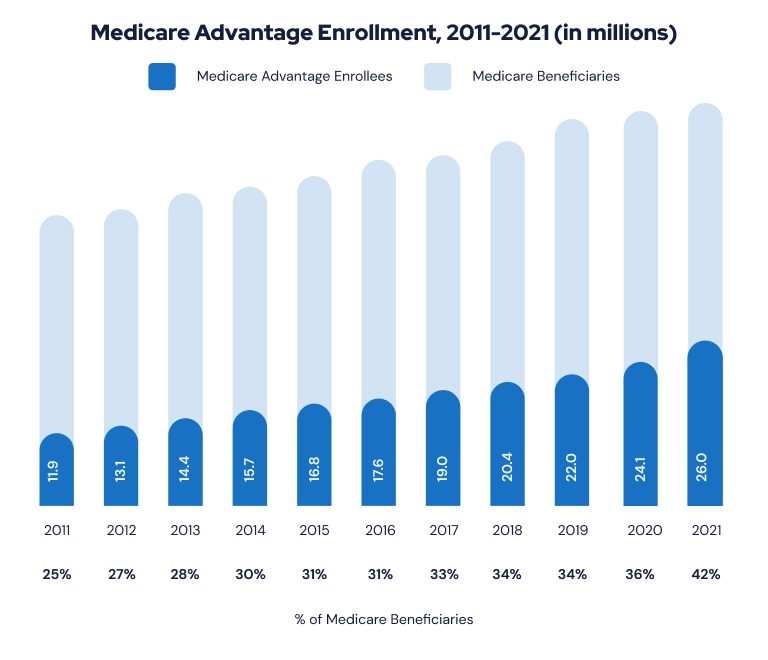 What Companies Offer Medicare Advantage Plans?
Seven large insurance companies dominate the Medicare Advantage plan marketplace. But there are scores of smaller companies that also offer affordable plans that may better meet your needs.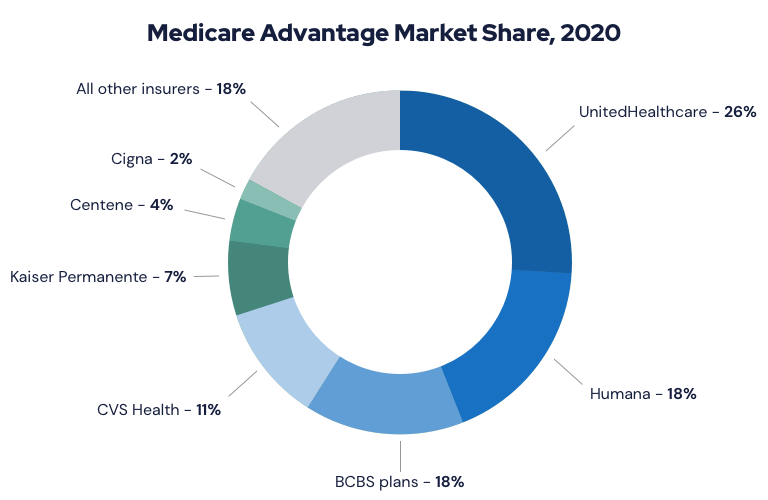 To find the plan that is right for you, you'll need to compare both large and small firms and compare Medicare Advantage plans those companies offer.
What to Consider When Choosing a Medicare Advantage Plan
How long the company has been around.
Number of Medicare Advantage plans available through the company.
Pricing and your out-of-pocket costs.
Size and financial strength of the company selling the plan.
Whether the plan is available in your state.
The company's rating with A.M. Best, which rates companies in the health care industry.
The company's Medicare Advantage star rating (a 1- to 5-star rating system).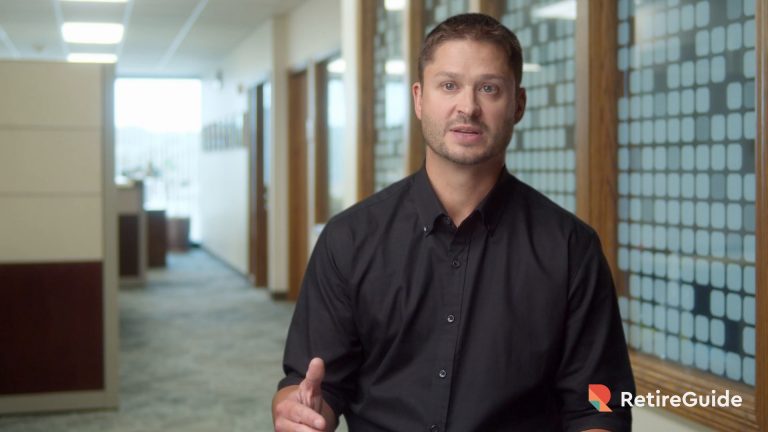 Selecting the Right Medicare Advantage Company
Choosing the best Medicare Advantage company for you means comparing plans and researching the companies offering them. Make sure the plans you are considering offer the coverage you want at a price you can afford as you narrow down your choices.
How to Select the Best Medicare Advantage Company for You
Health Care Needs

Medicare Advantage plans bundle several different benefits, including Part D prescription drug coverage, extra benefits and lower out-of-pocket costs. You may want to compare the costs and benefits to Original Medicare and your ability to add Part D drug coverage and Medicare supplemental insurance (Medigap).

Price

While you can find Medicare Advantage plans with $0 monthly premiums, and the average monthly premium for plans is $23, remember that you will still have to pay the Medicare Part B premium.

Extra Benefits

If you would likely use vision, hearing and dental coverage, Medicare Advantage plans may be a better choice than Original Medicare for you. Calculate how much you'd pay out-of-pocket for these services and compare how much you'd save with an advantage plan.

Your Overall Health

If you have a serious or chronic disease, Medicare Advantage plans may be a better choice than Original Medicare with Medigap to limit your maximum out-of-pocket costs. Compare these limits between Medicare Advantage plans you're considering.

Finances

Comparing Medicare Advantage versus Medicare Supplement plans, Medigap will usually have higher premiums but Medicare Advantage plans typically have more out-of-pocket costs.

Reliability

Be sure to research the background and financial information of the company that is selling a Medicare Advantage plan. And know that similar plans may be more affordable.
Connect With a Medicare Advantage Professional
New updates are made every year to Medicare Advantage plans. Find out which plan is right for you.
Best Medicare Advantage Companies in 2022
Some of the largest and oldest health insurance companies in America offer Medicare Advantage plans. You will want to consider the financial stability of the insurer offering the plan you're considering, how long the company's been in business and various ratings the company has received based on its Medicare Advantage offerings.
Top-Rated Medicare Advantage Companies
Aetna

Aetna was acquired by CVS Health in a $69 billion merger in 2018, creating one of the largest health care giants in the United States. It has an A rating from A.M. Best and five-star Medicare Advantage rating from Medicare.

Cigna

Cigna was the fourth largest health insurance company in 2019, with $41.6 billion in revenue and 15.9 million members, according to Becker's Healthcare. It has an A- rating from A.M. Best and a 4.5-star rating from Medicare.

Started as a nursing home company in the 1960s, Humana moved into hospitals and health insurance in the 1980s. It was America's fifth largest health insurer in 2019, with $41.6 billion in revenue and 14 million insured. A.M. Best gives it an A- rating and Medicare, a 4.5-star rating.

Mutual of Omaha

Founded in 1909, Mutual of Omaha is a Fortune 500 company offering a variety of insurance and financial services. It is one of the oldest and largest providers of Medigap policies and added Medicare Advantage plans in 2018. Mutual of Omaha has an A+ rating from A.M. Best.

The largest health insurer in the U.S., UnitedHealthcare insured 49.5 million Americans and had $201 billion in revenue in 2019. It has an A rating from A.M. Best and its highest rated Medicare Advantage plans had a 5-star rating from Medicare.
Last Modified: September 19, 2022
Share This Page
8 Cited Research Articles
Who Am I Calling?
Calling this number connects you to one of our trusted partners.
If you're interested in help navigating your options, a representative will provide you with a free, no-obligation consultation.
Our partners are committed to excellent customer service. They can match you with a qualified professional for your unique objectives.
We/Our Partners do not offer every plan available in your area. Any information provided is limited to those plans offered in your area. Please contact Medicare.gov or 1-800-MEDICARE to get information on all of your options.
888-694-0290
Your web browser is no longer supported by Microsoft. Update your browser for more security, speed and compatibility.
If you need help pricing and building your medicare plan, call us at 844-572-0696