Permanent Life Insurance
Permanent life insurance is a category of life insurance policies that never expire. Whole and universal are the two primary types. Permanent policies build a cash value you can borrow against to help pay for emergencies or retirement-related expenses.
What Is Permanent Life Insurance?
Permanent life insurance combines lifelong coverage with a cash value that builds over time.
Unlike term life policies — which only last for a specific number of years — permanent life insurance policies do not expire. As long as you pay the premium, the policy remains in effect.
No matter how old you are when you pass away, permanent policies guarantee a death benefit to your beneficiaries.
However, this broad coverage comes at a cost.
According to Kiplinger, a publisher of business forecasts and personal finance advice, a permanent life policy can cost six to 10 times more than a term life policy.
A distinct feature of permanent life insurance is a savings account that grows over time.
You can withdraw from, invest and borrow against these savings. Or, you can use the money to pay premiums.
Permanent insurance policies work by placing a portion of each premium payment into this savings account, known as the cash value. This is primarily why permanent life policies are more expensive.
Cash value grows at either a fixed or variable interest rate. Some policies tie cash value growth to stocks or indexes.
Permanent life insurance isn't for everyone. Evaluate why you want lifelong coverage and determine how much you're willing to pay for it.
Permanent life insurance may be a good option if you:
Want to leave money to heirs.
Have a spouse who financially depends on you.
Have dependents.
Are still paying off a mortgage.
Want money to cover burial and funeral expenses.
Want to access the investment component of your policy during retirement.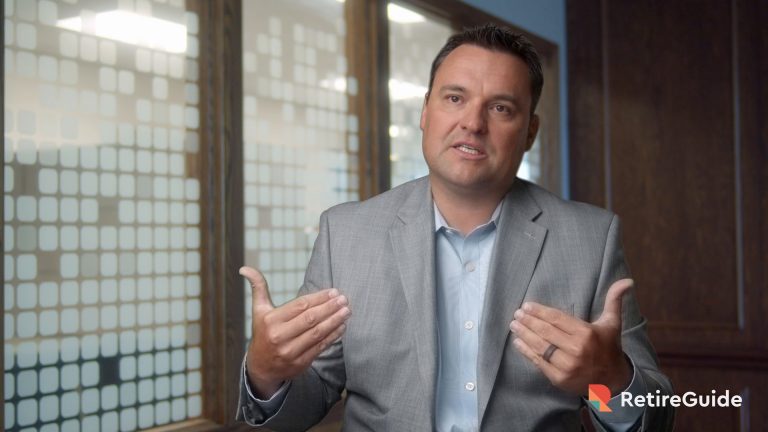 Types of Permanent Life Insurance
You can choose from several types of permanent life insurance policies. Carefully review the details before making a decision.
Whole Life
Whole life is the most common type of permanent life insurance.
It offers a fixed amount of coverage during your lifetime. Premiums often stay the same over payment periods.
Whole life policies build a tax-deferred cash value. Like other types of permanent policies, you can borrow against this value.
When you pass away, your beneficiaries usually receive the face value of your policy, not the face value plus cash value.
Universal Life
Universal life offers the greatest flexibility of all permanent life policies.
You can change or skip premium payments or change the death benefit more easily with universal life than with other policies.
These policies also offer a cash value component.
Variable Life
Variable life policies aim to fulfill certain insurance needs, investment goals and tax planning objectives.
Its cash value can vary depending on the amount of premiums you pay, policy fees and the performance of underlying investments you select. Investments can include stocks, bonds and mutual funds.
Variable policies tend to be the most complex permanent life insurance option.
Indexed Universal
Indexed universal policies feature a death benefit as well as a tax-deferred cash accumulation for retirement.
These policies provide a minimum guaranteed interest rate for your cash value — but interest rates aren't fixed. Instead, they are tied to an index chosen by the insurance company.
An index, such as the Nasdaq or the S&P 500, is a collection of publicly traded companies.
Converting Term Life to Permanent Life
If your term life insurance policy expires soon, you may be able to convert it to a permanent life policy.
Permanent life costs more than term life, but it also provides you with money for your survivors and a cash value for emergencies or retirement.
You can often convert policies without taking a new medical exam or answering health questions — assuming you convert within a certain time frame.
You may not want to convert your term policy to a permanent policy. However, this option can be attractive if you value ongoing peace of mind.
It's important to note that you may not be able to convert to a permanent life policy if your term life policy has already expired.
Last Modified: July 25, 2022
Share This Page
6 Cited Research Articles