Types of Life Insurance
Choosing the right life insurance policy depends on many factors, including the length of the policy, how much you're willing to spend and whether you can access policy money during retirement. Learn about the different types of life insurance to decide which one meets your needs.
What Are the Main Types of Life Insurance?
Term and permanent are the two main types of life insurance. The purpose of life insurance is to financially protect your loved ones after you die.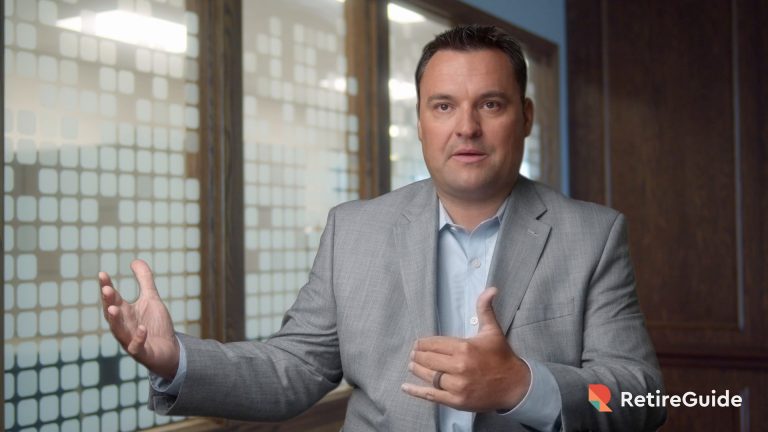 What to Consider When Choosing Life Insurance
Age

Your age is perhaps the biggest factor in determining the best life insurance product for you. You typically have more options when you're young.

Health

Healthier people pay less for life insurance. Nearly every policy will require you to undergo either a physical exam or a medical questionnaire in order to receive coverage.

Affordability

A term life insurance policy should be an affordable option that lasts a set number of years. Permanent life policies tend to be more expensive but can offer other benefits.

Length of Coverage

You may only want life insurance for a certain time period, such as when your kids are growing up. Or, you may want the peace of mind of lifelong coverage to help pay for funeral expenses and guarantee the financial well-being of your spouse.
Comparing Popular Types of Life Insurance
There are a few key features to consider as you explore life insurance coverage options.
All policies guarantee a death benefit, or the money your beneficiaries receive after you die.
If you purchase a term life policy, death benefit coverage may last 10, 20 or 30 years. Permanent life insurance death benefit coverage never expires.
Cash value is only a feature of permanent life insurance policies. This cash value can be borrowed against as a loan or used to pay policy premiums. You can access the money when you're still alive and its value builds over time.
A premium is the payment you give your life insurance company in exchange for coverage.
Term insurance policies tend to be more affordable for younger people, but premiums vary depending on the length of your term. For example, 30-year coverage will cost more than 10-year coverage.
Term life premiums can stay level or increase over time. Whole life insurance features consistent premiums.
Universal life insurance offers the greatest premium flexibility. These policies typically allow you to pay your premiums at any time in any amount following receipt of your first premium payment.
Compare Term, Whole and Universal Life Insurance
| Features | Term Life Insurance | Basic Whole Life Insurance | Universal Life Insurance |
| --- | --- | --- | --- |
| Duration | 10, 20 or 30 years | Lifetime | Lifetime |
| Guaranteed Death Benefit? | Yes | Yes | Yes |
| Cash Value? | No | Yes | Yes |
| How Cash Value Grows | N/A | Earns interest at a predetermined fixed rate. | Cash value earns interest based on the current market or minimum interest rate, whichever is greater. |
| Premiums | Can increase periodically or stay level. | Stays level. | Varies. Can be customized by policy owner. |
| Risks | No risk of losing coverage but no cash value when term ends. | You may find better investment opportunities elsewhere. | Cash value rates aren't guaranteed and can decrease after purchasing the policy. |
Using Life Insurance to Pay for Retirement
Life insurance retirement plans offer access to cash you can use in retirement.
When you have a cash value life insurance policy, a percentage of your premiums are earmarked to an investment-like account.
Over time, you can tap into this money by withdrawing from it or taking out a loan against it.
Some benefits of life insurance retirement plans include:
Tax-deferred accumulation
Asset protection
Tax-free distributions
No contribution limits
Potential for long-term care benefits
But life insurance retirement plans may not be right for everyone. They tend to be more popular with high-income earners.
Wealth management expert Michael Jankowski notes in a 2019 Forbes article that these plans should not replace your 401(k) plans or IRAs. Max out contributions to those tax-deferred accounts first, Jankowski suggests, before pouring money into a life insurance retirement plan.
Other drawbacks may include high premiums and relatively low returns when compared with other investment options.
Last Modified: November 16, 2021
Share This Page
4 Cited Research Articles