What Is Life Insurance?
Life insurance is an agreement between you and an insurance company that in exchange for monthly premiums the insurer promises to pay a sum of money to your loved ones when you die. Purchasing a solid life insurance policy can strengthen a well-rounded retirement plan.
How Does Life Insurance Work?
Life insurance may seem confusing. Knowing the basics of life insurance makes it easier to navigate your options and select the coverage that's right for you.
All life insurance policies fall into two main categories: Permanent and temporary. Each type requires you to pay a premium — often monthly — and all policies have a death benefit for your beneficiaries.
The amount of the death benefit depends on how much coverage you purchase. More coverage equals higher monthly premiums.
Most financial planners recommend buying a policy worth six to 10 times your annual salary. So, if you make $50,000 a year, a policy worth $300,000 to $500,000 is ideal.
To receive money upon your death, your beneficiaries will need to make a claim with the insurance company. Money is typically dispersed one to two weeks after filing a claim.
Did You Know?
A trust or organization can be named as a beneficiary on your life insurance policy.
Types of Life Insurance
There are two main types of life insurance. Term life lasts for a specific number of years, while permanent life lasts your entire lifetime.
Term Life
Term life insurance provides coverage for a specific amount of time. Your beneficiaries receive a death benefit only if you die within this timeframe. Typical terms include 10, 20 and 30 years.
Term life tends to be the simplest form of life insurance and more affordable than most permanent life policies. However, these no-frills contracts may not cover all your needs.
Permanent Life
Permanent life insurance, as the name implies, offers coverage that does not expire. It also combines a death benefit with a savings or investment account.
It tends to be more expensive than term life. But these higher premiums are paid in exchange for guaranteed lifetime coverage and an accumulating cash value you can borrow against.
Permanent life insurance is actually an umbrella term for several different subtypes of coverage, including whole, universal and variable.
Types of Permanent Life Insurance
Whole Life

Whole life is the most common type of permanent life insurance, according to the Insurance Information Institute. Premiums remain level for the life of the policy. Like universal and variable, whole life builds cash value that grows tax-deferred. This accumulating cash value is tied to a formula determined by the insurance company.

Universal Life

Universal life insurance offers more flexibility than whole life insurance. Policy holders can typically change the amount and frequency of premium payments as well as adjust the death benefit amount. Accumulating cash value is tied to the current interest rate set by the insurer. Universal life is often used as an estate planning strategy to preserve wealth transferred to beneficiaries.

Variable Life

Variable life insurance features an accumulating cash value tied to investment options that work like a mutual fund. These investments are made within the policy's subaccounts and can include stocks, bonds and other options. Your policy's cash value may grow more quickly, but it carries more risk. Returns from these investments are not guaranteed.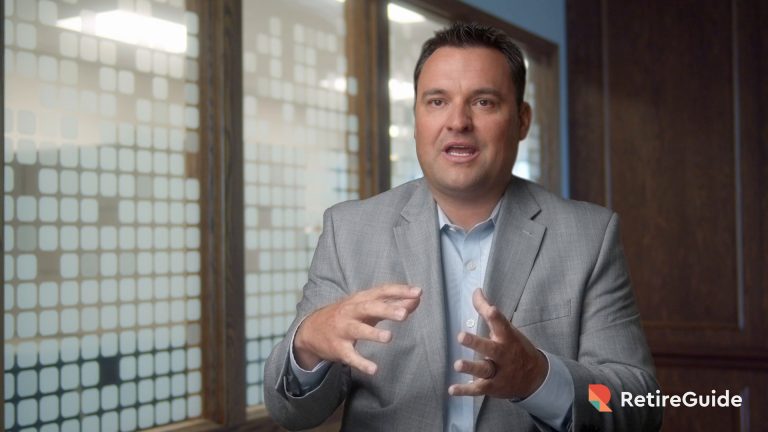 Life Insurance in Retirement
Nearly half of U.S. households don't have enough life insurance coverage, according to Limra, a life insurance industry group.
Not everyone may need life insurance. However, as you approach retirement, it's important to consider how your loved ones will survive once you're gone.
Purchasing life insurance may be a good idea if you:
Have debt
Live in a joint-income household or are the sole income earner
Own a business
Are paying off a mortgage
Are concerned about funeral expenses
Have any minor children
Have an adult child with special needs
Want to provide an inheritance for your heirs
What Is the Cost of Life Insurance?
The cost of life insurance depends on the type you buy as well as several other factors, including your:
Age
Gender
Personal and family medical history
Weight
Tobacco use
You will likely need to undergo a medical exam or share recent medical records in order to qualify for life insurance.
Many older Americans worry about the cost of purchasing a new life insurance policy. While you can't change your age, you can take other steps, including quitting smoking, exercising regularly and losing weight. These measures can help bring down premium costs.
Otherwise, waiting to buy will always be more expensive. Term life insurance rates will typically be significantly higher for a 60-year-old than for a 50-year-old. The same is true for permanent policies.
Average Monthly Cost for 20-Year Term Life with $500,000 Coverage
| AGE | MALE | FEMALE |
| --- | --- | --- |
| 45 | $95 | $75 |
| 55 | $235 | $161 |
| 65 | $740 | $481 |
Source: Senior Market Sales
Adding a Rider
If you or your spouse already has life insurance, you may consider adding a rider to the policy.
Each rider increases your premium, but these options include benefits on top of normal coverage. This can include the ability to convert a term life policy into a whole life policy or to receive part of the death benefit early if you require long-term care in a nursing home.
Last Modified: May 6, 2022
Share This Page
6 Cited Research Articles