Working After Retirement
Wondering what happens if you work after retirement? You're not alone. Working after retirement has its benefits if you're missing a sense of purpose. If returning to work, be mindful that the IRS imposes certain limits and rules that can impact your Social Security benefits, Medicare coverage, pensions and other retirement accounts.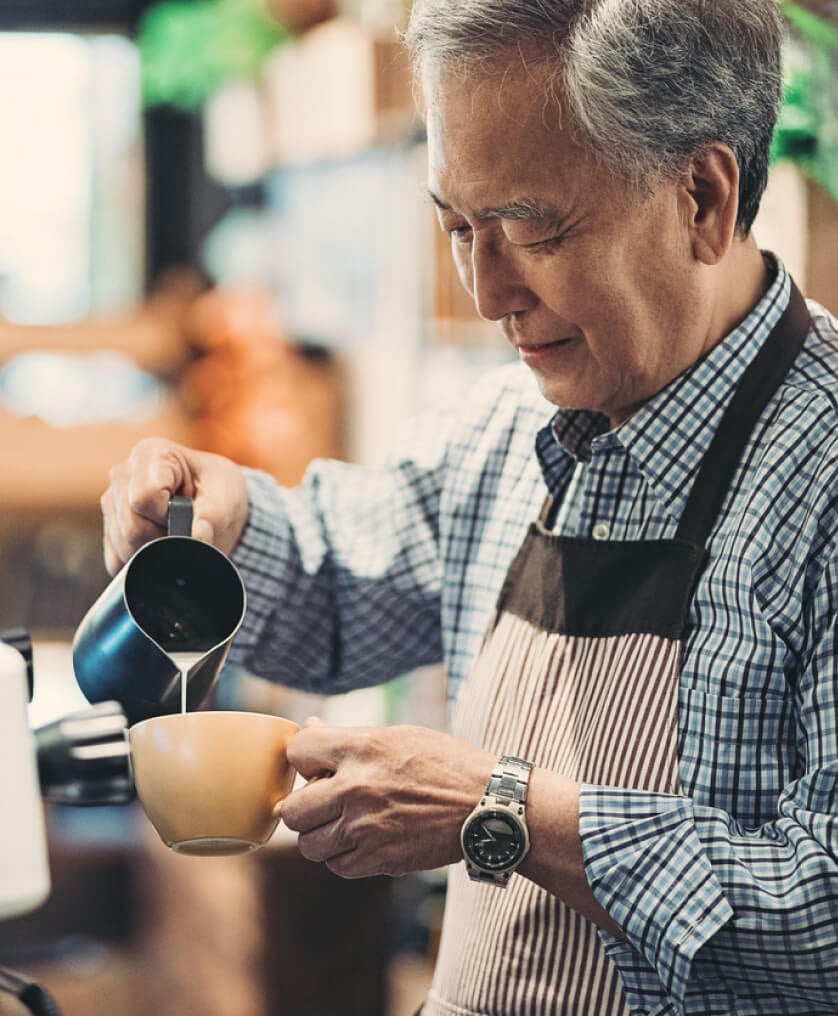 Written by

Terry Turner

Terry Turner

Senior Financial Writer and Financial Wellness Facilitator

Terry Turner has more than 35 years of journalism experience, including covering benefits, spending and congressional action on federal programs such as Social Security and Medicare. He is a Certified Financial Wellness Facilitator through the National Wellness Institute and the Foundation for Financial Wellness and a member of the Association for Financial Counseling & Planning Education (AFCPE®).

Read More

Edited By

Lamia Chowdhury

Lamia Chowdhury

Financial Editor

Lamia Chowdhury is a financial content editor for RetireGuide and has over three years of marketing experience in the finance industry. She has written copy for both digital and print pieces ranging from blogs, radio scripts and search ads to billboards, brochures, mailers and more.

Read More

Published: November 30, 2020
Updated: July 10, 2023
28 min read time
This page features 34 Cited Research Articles
What Are the Pros and Cons of Returning to the Workforce?
57% of Americans Expect to Work in Retirement
Financial Considerations of Working After Retirement
"You need your eyes wide open to your own financial situation."
How Working Affects Your Social Security Benefits
Social Security Benefits and Taxes

Other Social Security Considerations
Medicare, Private Insurance and Post-Retirement Work
Medicare Coverage for High-Income Earners
Pensions and Retirement Accounts
How Returning to Work Can Impact Pensions
Retirement Accounts and Required Minimum Distributions
What is the RMD for SEP IRAs?
How Do You Find a Job in Retirement?
What Environment Should You Work In?
Ask an Expert: Tips for Working After Retirement
Additional Resources
"This was great. Cleared up a lot of my questions. Straight talk I could understand. Thank you!"
Last Modified: July 10, 2023
Share This Page
34 Cited Research Articles
Need Help Planning Your Retirement?
Yes, I'm Interested
I Have Help Already
I Will Manage It Myself
RetireGuide will soon offer services to help you better manage your retirement.
We will be offering assistance with annuities, life insurance, Medicare and financial planning. Sign up for updates and be the first to know when these services are available.
Get the right information to stay on top of your retirement planning.
Sign up for our newsletter for our latest retirement planning guides, tips and more!
Your web browser is no longer supported by Microsoft. Update your browser for more security, speed and compatibility.
If you need help pricing and building your medicare plan, call us at 844-572-0696