Free Tax Preparation Resources & Help for Seniors
Filing taxes when you're older can be complicated and challenging. There are many rules surrounding Social Security benefits, retirement accounts and pensions. Free local resources from the IRS and AARP are available in communities across the country to help make tax time less stressful.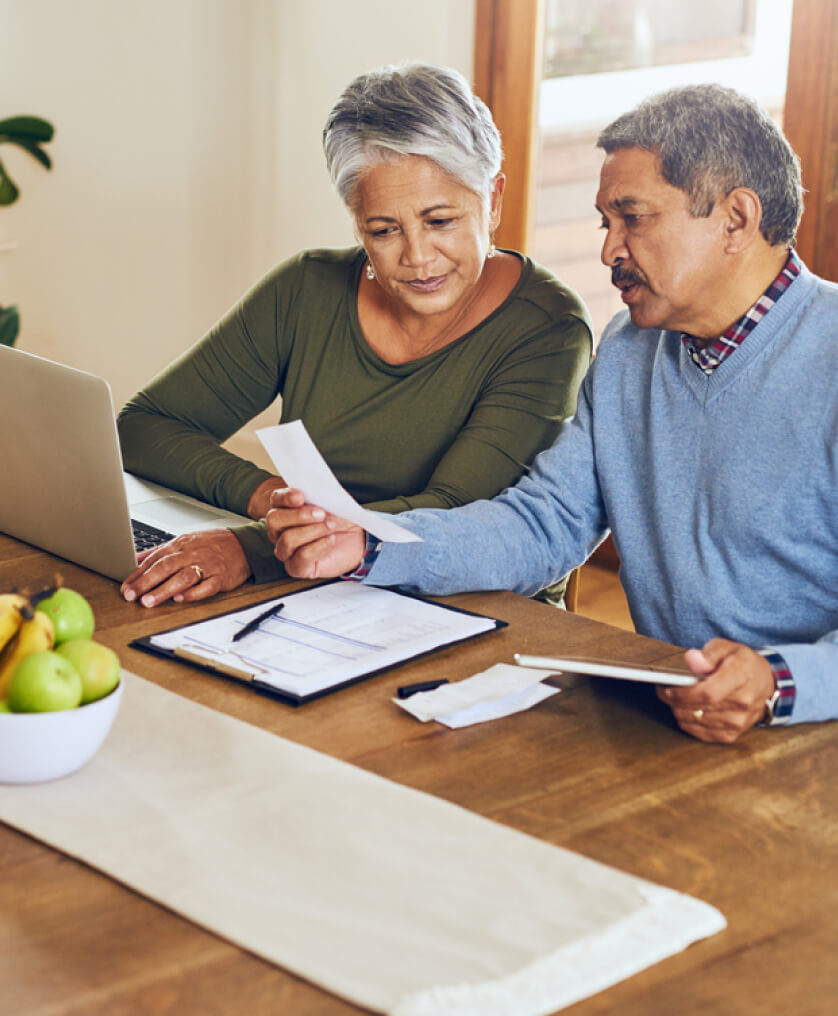 Written by

Lindsey Crossmier

Lindsey Crossmier

Financial Writer

Lindsey Crossmier is an accomplished writer with experience working for The Florida Review and Bookstar PR. As a financial writer, she covers Medicare, life insurance and dental insurance topics for RetireGuide. Research-based data drives her work.

Read More

Edited By

Lamia Chowdhury

Lamia Chowdhury

Financial Editor

Lamia Chowdhury is a financial content editor for RetireGuide and has over three years of marketing experience in the finance industry. She has written copy for both digital and print pieces ranging from blogs, radio scripts and search ads to billboards, brochures, mailers and more.

Read More

Financially Reviewed By

Ebony J. Howard, CPA

Ebony J. Howard, CPA

Credentialed Tax Expert at Intuit

Ebony J. Howard is a certified public accountant and freelance consultant with a background in accounting, personal finance, and income tax planning and preparation.  She specializes in analyzing financial information in the health care, banking and real estate sectors.

Read More

Published: February 26, 2021
Updated: July 10, 2023
17 min read time
This page features 10 Cited Research Articles

Do Seniors Have to File Taxes?

Do Seniors on Social Security Have To File Taxes?

How Many Years Can You Go Without Filing Taxes?

Taxation of Retirement Accounts

IRA and 401(k) Withdrawals

Annuity Distributions and Taxation

Investment Income

Pension Income

2023 Tax Rate in Retirement

Deductions To Consider

Calculating Your Combined Income While Working After Retirement

Expert Tips for Seniors Filing Taxes

Tax Help for Seniors from the IRS

Tax Counseling for the Elderly (TCE)

Volunteer Income Tax Assistance (VITA)

IRS Free File

AARP Tax Aide: Free Tax Preparation for Seniors

Additional Resources for Seniors Preparing and Filing Their Taxes

Advertisement

Connect With a Financial Advisor Instantly

Our free tool can help you find an advisor who serves your needs. Get matched with a financial advisor who fits your unique criteria. Once you've been matched, consult for free with no obligation.

Last Modified: July 10, 2023

Share This Page

10 Cited Research Articles

Need Help Planning Your Retirement? Yes, I'm Interested I Have Help Already I Will Manage It Myself

RetireGuide will soon offer services to help you better manage your retirement.

We will be offering assistance with annuities, life insurance, Medicare and financial planning. Sign up for updates and be the first to know when these services are available.

Get the right information to stay on top of your retirement planning.

Sign up for our newsletter for our latest retirement planning guides, tips and more!
Your web browser is no longer supported by Microsoft. Update your browser for more security, speed and compatibility.
If you need help pricing and building your medicare plan, call us at 844-572-0696