Retirement Planning FAQ
Planning for retirement is important. But there are crucial details to consider along the way, including investments, health care costs, savings and Social Security benefits. Getting answers to these common questions can help prepare you for a smooth transition when you leave the workforce.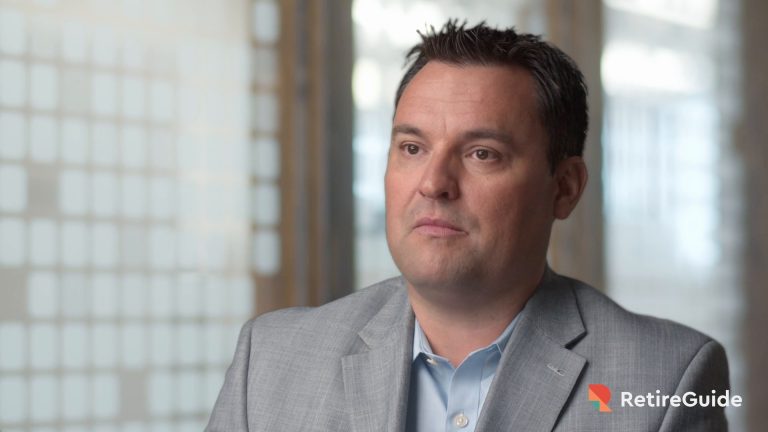 Written by

Rachel Christian

Rachel Christian

Financial Writer and Certified Educator in Personal Finance

Rachel Christian is a writer and researcher for RetireGuide. She covers annuities, Medicare, life insurance and other important retirement topics. Rachel is a member of the Association for Financial Counseling & Planning Education.

Read More

Edited By

Lee Williams

Lee Williams

Senior Financial Editor

Lee Williams is a professional writer, editor and content strategist with 10 years of professional experience working for global and nationally recognized brands. He has contributed to Forbes, The Huffington Post, SUCCESS Magazine, AskMen.com, Electric Literature and The Wall Street Journal. His career also includes ghostwriting for Fortune 500 CEOs and published authors.

Read More

Financially Reviewed By

Ebony J. Howard, CPA

Ebony J. Howard, CPA

Credentialed Tax Expert at Intuit

Ebony J. Howard is a certified public accountant and freelance consultant with a background in accounting, personal finance, and income tax planning and preparation.  She specializes in analyzing financial information in the health care, banking and real estate sectors.

Read More

Published: September 14, 2020
Updated: July 18, 2023
8 min read time
This page features 11 Cited Research Articles

Saving for Retirement FAQs

How much money do I need for retirement?

The answer is different for everyone. You'll need to consider the age you plan to retire, your post-retirement yearly expenses and your life expectancy.

A general rule of thumb is saving between 70 and 80 percent of your annual pre-retirement income for each year you plan to spend in retirement.

A survey by Merrill Lynch found that the best savers accumulated nearly five times their annual salary by age 50 to 59. But other experts recommend saving 10 to 15 times your current annual salary in order to live comfortably in retirement.

Online retirement planning calculators can help you decide how much money you need to save in order to reach your goals.

When does the average American retire?

Many Americans consider 65 the average retirement age. This is when you become eligible for Medicare. It was also once the full retirement age for Social Security, though that benchmark is now between the ages of 66 and 67 for most people.

A 2019 study by the Society of Actuaries found a difference between when people plan to retire and when they actually do.

According to the study, pre-retirees plan to leave the workforce at a median age of 65, while actual retirees reported leaving at a median age of 60.

When should I start saving for retirement?

The best answer is as soon as possible.

Most financial experts agree that it's ideal to start investing in your 20s. This gives your money more time to grow and enjoy the effect of compounding interest.

The longer you wait to start saving for retirement, the more money you'll need to contribute when you're older in order to catch up.

Is Your Retirement Plan on Track?

Explore annuity solutions that align with your planning needs.
*Ad: Clicking will take you to our partner Annuity.org.

Investing FAQs

How soon are you retiring?

What is your goal for purchasing an annuity?

Select all that apply

Learn About Top Annuity Products & Get a Free Quote

Find out how an annuity can offer you guaranteed monthly income throughout your retirement. Speak with one of our qualified financial professionals today to discover which of our industry-leading annuity products fits into your long-term financial strategy.

For fastest service, call now!

866-219-2282

Call Now

Or fill out the form

Social Security FAQs

Josh Curtis |

1:13

What are some other things people need to consider as they transition towards retirement?

Life expectancy is a key factor in determining how much money you will need in retirement.

Replay Video

Health Care in Retirement

Last Modified: July 18, 2023

Share This Page

11 Cited Research Articles
Who Am I Calling?
Calling this number connects you to one of our trusted partners.
If you're interested in help navigating your options, a representative will provide you with a free, no-obligation consultation.
Our partners are committed to excellent customer service. They can match you with a qualified professional for your unique objectives.
We/Our Partners do not offer every plan available in your area. Any information provided is limited to those plans offered in your area. Please contact Medicare.gov or 1-800-MEDICARE to get information on all of your options.
844-359-1705
Your web browser is no longer supported by Microsoft. Update your browser for more security, speed and compatibility.
If you need help pricing and building your medicare plan, call us at 844-572-0696