10 Signs You Are Ready to Retire: Milestones for Seniors
You'll know when you're ready to retire when you have sufficient savings, no debt, steady income streams, and more. Explore the other signs you are ready to retire here.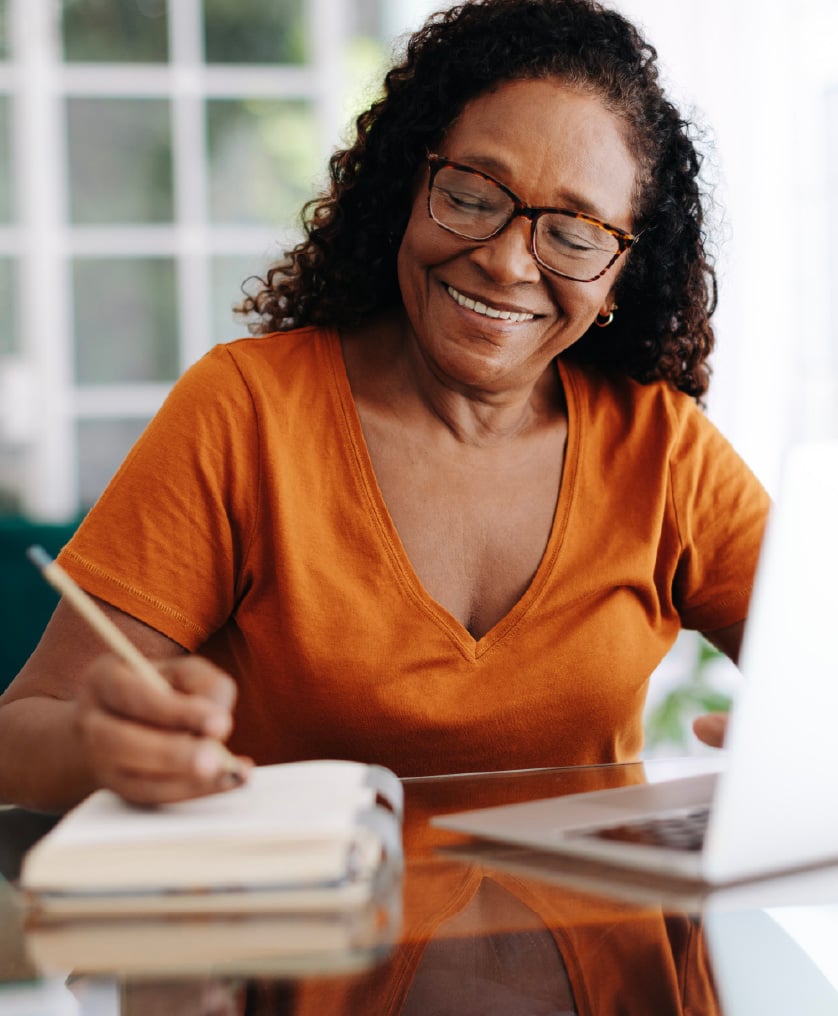 Written by

Christian Simmons

Christian Simmons

Financial Writer

Christian Simmons is a writer for RetireGuide and a member of the Association for Financial Counseling & Planning Education (AFCPE®). He covers Medicare and important retirement topics. Christian is a former winner of a Florida Society of News Editors journalism contest and has written professionally since 2016.

Read More

Edited By

Savannah Pittle

Savannah Pittle

Senior Financial Editor

Savannah Pittle is a professional writer and content editor with over 16 years of professional experience across multiple industries. She has ghostwritten for entrepreneurs and industry leaders and been published in mediums such as The Huffington Post, Southern Living and Interior Appeal Magazine.

Read More

Published: September 12, 2023
Updated: September 18, 2023
6 min read time
This page features 6 Cited Research Articles
As the golden years approach, the idea of retirement brings both excitement and anticipation. It's a time that makes way for new adventures, hobbies, and cherished moments with loved ones. However, having a foundation of financial readiness is crucial — a fulfilling retirement journey demands careful financial planning and preparation. In this guide, learn about the 10 financial signs you are ready to retire.
1. You're at Retirement Age
If you're not sure if you're ready to consider retirement, you can see if you're at retirement age. If you were born between 1943 and 1954, the full retirement age is 66, according to the Social Security Administration. However, you can still receive some Social Security retirement benefits starting at age 62. 
Social Security gives retirees and eligible family members a consistent, reliable income, so before you jump into retirement, ensure you're eligible.
2. You Have Reduced or Eliminated Debt
Having debt can impact your capacity to save and prepare for retirement and your ability to enjoy it. According to the 2023 Retirement Confidence Survey from Greenwald Research, 25% of retirees and about 50% of workers feel that debt makes it harder to save for or benefit from a comfortable retirement.
Before thinking about retirement, ensure that you've paid off your debt or that it's manageable. Entering retirement debt-free allows you to have more flexible spending power, so it's important to pay down as much outstanding debt as you can beforehand.
Here are some indicators of debt elimination readiness:
You have low or no credit card balances. 
You have no more mortgage payments. 
Your outstanding loans are paid off.
3. You Have an Emergency Fund
Having an emergency fund in place is another sign you're ready to retire. Emergency funds are essential because they can help you have some extra financial cushioning for unplanned expenses such as:
Home repairs
Urgent medical procedures
Car repairs
Sudden loss of income
Recession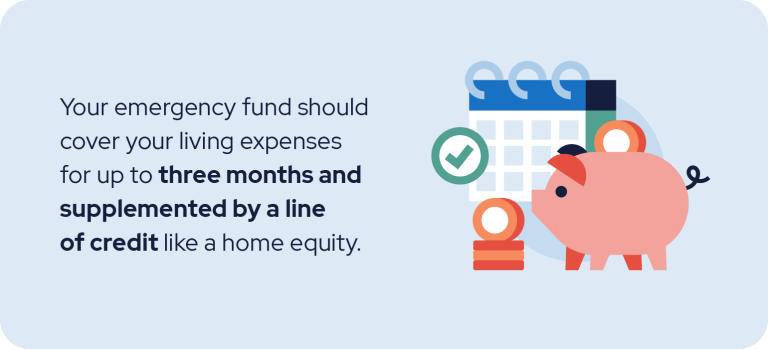 4. Your Retirement Portfolio Is in Good Standing
Another sign that you're ready to retire is that your portfolio is in good condition. This means that your retirement savings are in a mix of assets such as:
Stocks
Bonds
Real estate
Cash
Certificates of deposit (CDs)
Retirement accounts such as IRA, 401(k), and annuities
A diverse asset allocation reduces the risk of losing a significant portion of your savings due to market fluctuations. It also can make you more comfortable once you're in retirement since you won't have to worry as much about your savings.
5. You Have Health Insurance
Health care expenses tend to rise with age. You'll be more prepared to retire if you have accounted for potential health care expenses, including:
Premiums
Deductibles
Out-of-pocket costs
You should also have a plan to cover these expenses, such as private insurance or Medicare, which is available once you've reached the age of 65.
Another indication that your health insurance is in good standing to retire is if you have coverage via your spouse's plan or can maintain your prior employer's coverage.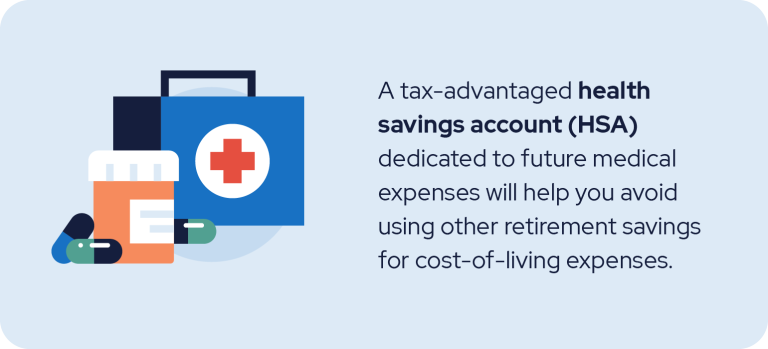 6. Your Expected Retirement Expenses Are Well-Managed
During your retirement preparation, be sure you know how you plan to budget during retirement. One of the more important retirement signs is reviewing your expected retirement costs, which can help you organize your expenses. It also leaves room for you to live comfortably during retirement. This means reviewing and budgeting for costs like:
Basic living expenses, such as bills, groceries, and utilities
Health care and insurance costs
Leisure and hobbies, like dining out, vacations, and entertainment
Many financial experts advise that your annual retirement income should equal between 70 percent and 80 percent of your final pre-retirement wage. You're likely ready to retire if you've reached this goal and have a budget plan.
Consider using a retirement calculator to determine how much you'll need to save to retire comfortably.
7. Your Retirement Income Streams Are Secure
Ensuring a stable and consistent stream of income during retirement allows you to maintain your desired lifestyle and financial security. Retirement income sources typically include:
Social Security: An average of 67 million Americans a month receive Social Security benefits. Before you retire, understand the benefits you're entitled to and how different claiming strategies can impact your overall income.
Pensions: Pensions are a retirement savings benefit some employers offer their employees. If you received this benefit, review its terms, payment structure, and potential inflation adjustments.
Personal savings and investments: These include savings like individual retirement accounts (IRAs), Roth IRAs, bonds, and high-yield savings accounts. They can provide for flexible scheduling of contributions and support equities, bonds, and mutual funds.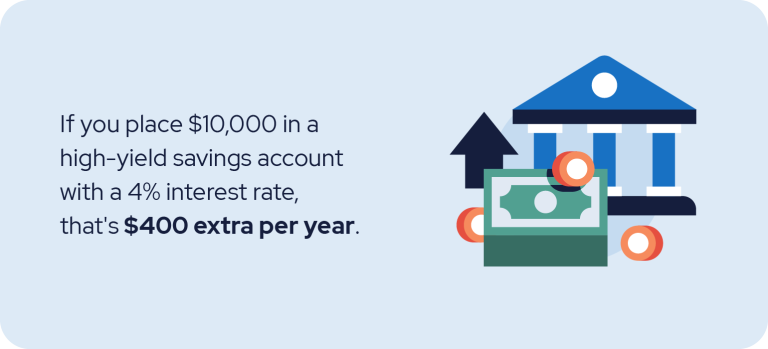 As you approach this new phase of life, evaluating and strengthening your retirement income sources becomes crucial and is a sign that you're ready to retire.
8. You've Reached Your Career Goals
Feeling that you've achieved your career goals is important during retirement preparation. It suggests that you've likely accumulated the necessary skills, experience, and financial rewards throughout your career, which can contribute to a stronger financial foundation as you prepare for retirement.
9. You Have a Retirement Lifestyle Vision
Retirement is also about envisioning the life you want to lead during this new chapter. As you prepare for retirement, crafting a clear and realistic vision of your desired lifestyle is essential to align your financial plans with your aspirations. Envision what you want from the activities and hobbies you want to pursue, your travel plans, and how you want to spend time with family and friends.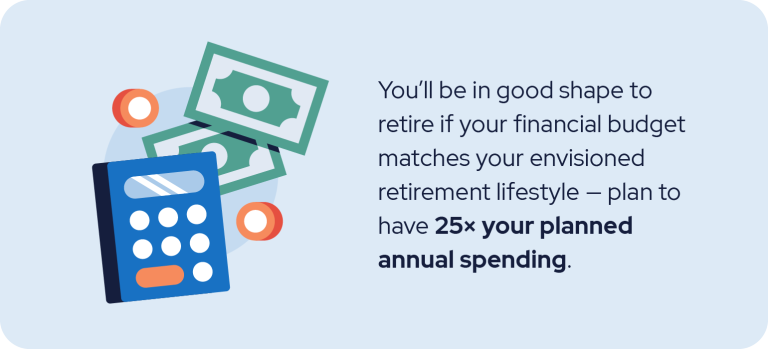 A well-defined retirement lifestyle vision serves as a road map, guiding your financial decisions and providing a sense of purpose during your retirement years. By envisioning and planning for the retirement you desire, you're taking proactive steps to create a fulfilling and meaningful post-career life.
10. You Don't Have To Support Others Financially
Not being responsible for others financially is a good sign that you're ready to retire financially. Sometimes, those approaching retirement age can find themselves helping their parents or adult children.
For instance, you might want to postpone your retirement plans if you're still providing for your children or frequently aiding them. Additionally, you may want to delay it if you have elderly parents who depend on you for money or who might in the future.
Whether you're about to enter retirement or simply planning, understanding these essential signs will empower you to make informed decisions that align with your aspirations. Consider consulting with a financial advisor to help you evaluate your specific situation and help you create a personalized retirement plan.

Last Modified: September 18, 2023
Share This Page
6 Cited Research Articles
Need Help Planning Your Retirement?
Yes, I'm Interested
I Have Help Already
I Will Manage It Myself
RetireGuide will soon offer services to help you better manage your retirement.
We will be offering assistance with annuities, life insurance, Medicare and financial planning. Sign up for updates and be the first to know when these services are available.
Get the right information to stay on top of your retirement planning.
Sign up for our newsletter for our latest retirement planning guides, tips and more!
Your web browser is no longer supported by Microsoft. Update your browser for more security, speed and compatibility.
If you need help pricing and building your medicare plan, call us at 844-572-0696