How To Sign Up For Medicare
Some people are automatically enrolled in Original Medicare while others need to sign up on their own. In this guide, we explore the step-by-step process of enrolling in Medicare Part A and Part B as well as Part D drug plans, Medigap policies and Medicare Advantage plans.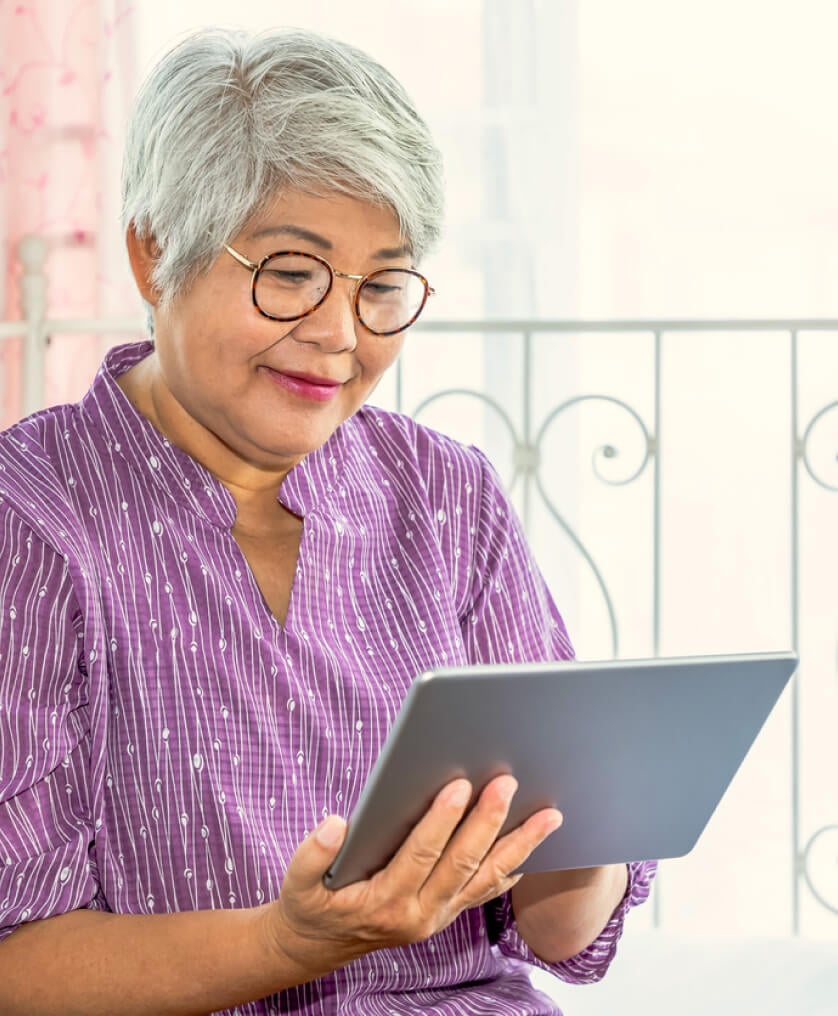 How To Enroll In the Various Medicare Plans
Step 1: Determine Whether You Need to Sign Up for Medicare
Even if you are automatically enrolled, you may also decide to:
Step 2: Signing Up for Original Medicare (Part A and Part B)
Signing up for Medicare Online Step-By-Step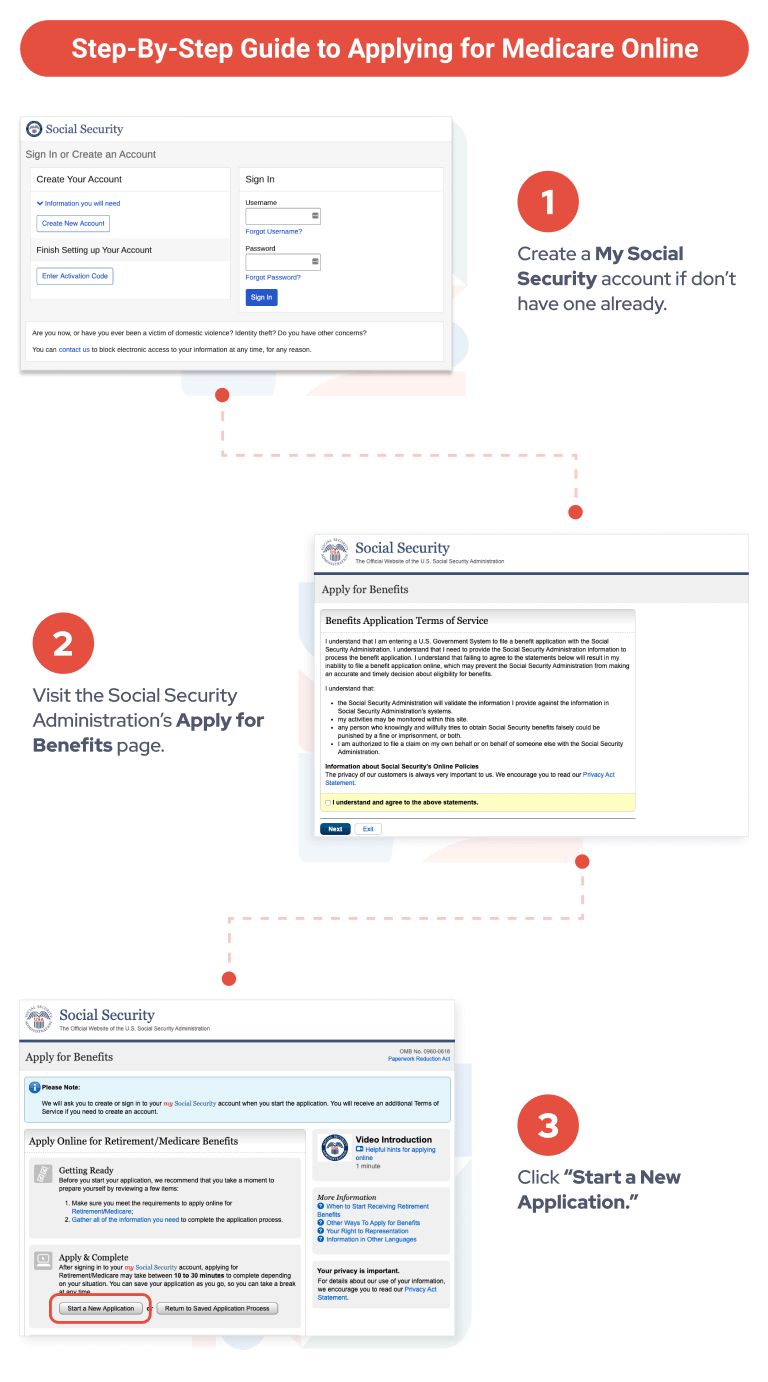 Delaying Part B Coverage and Late Enrollment Penalties
Step 3: Explore Your Other Medicare Coverage Options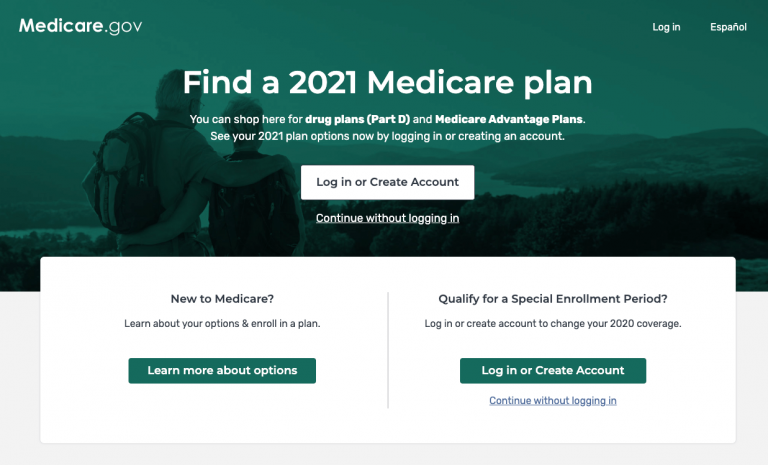 Step 4: Be Aware of Other Enrollment Periods
Step 5: Sign Up for a MyMedicare.gov Account
Signing up for a Medicare Part D Plan
Other Information You Need to Provide
Signing Up for a Medicare Advantage Plan
Signing up for a Medigap Policy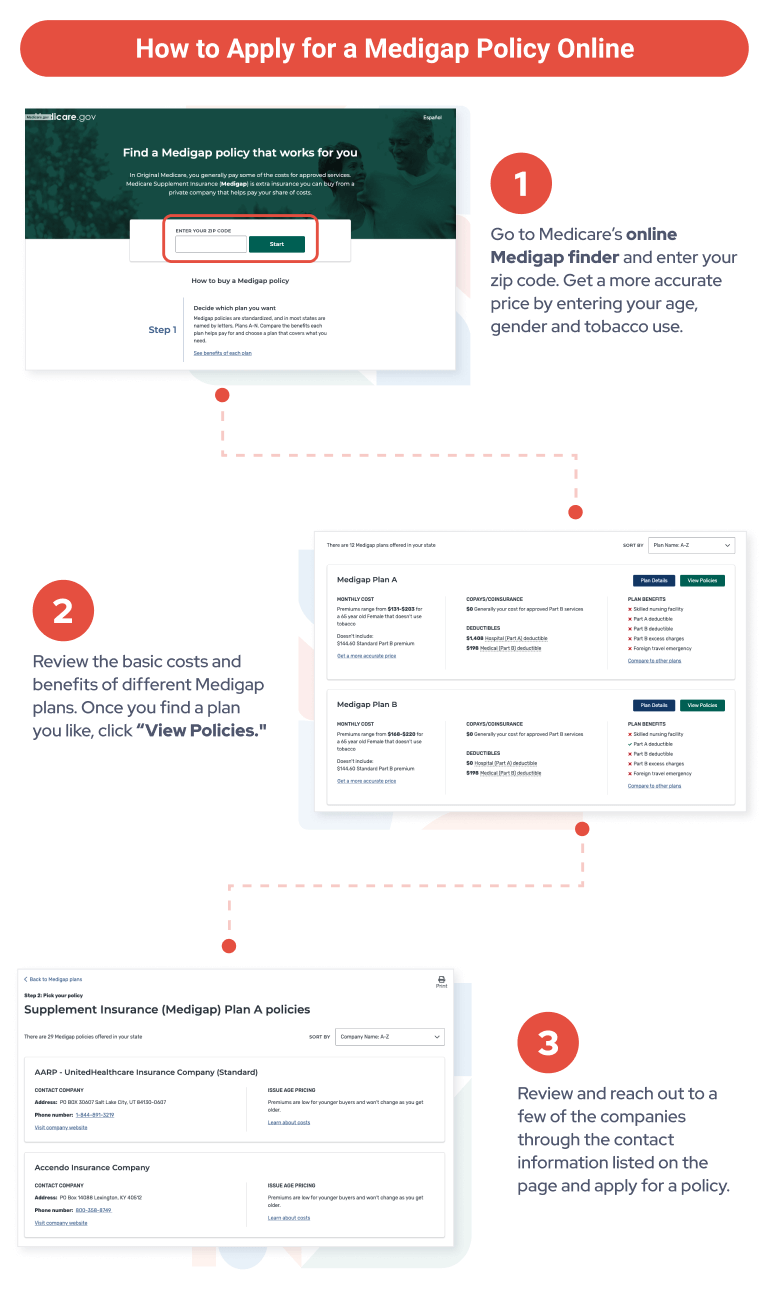 FAQs
Last Modified: June 2, 2022
Share This Page
18 Cited Research Articles
Need Help Planning Your Retirement?
Yes, I'm Interested
I Have Help Already
I Will Manage It Myself
RetireGuide will soon offer services to help you better manage your retirement.
We will be offering assistance with annuities, life insurance, Medicare and financial planning. Sign up for updates and be the first to know when these services are available.
Get the right information to stay on top of your retirement planning.
Sign up for our newsletter for our latest retirement planning guides, tips and more!