Medicare Mistakes to Avoid if You're Working After 65
For those over 65 planning to continue working, there are many questions to ask when deciding to stick with your employer's healthcare or opt for Medicare. Not asking the right questions or learning about potential Medicare mistakes to avoid may leave you paying more for health insurance in the long run.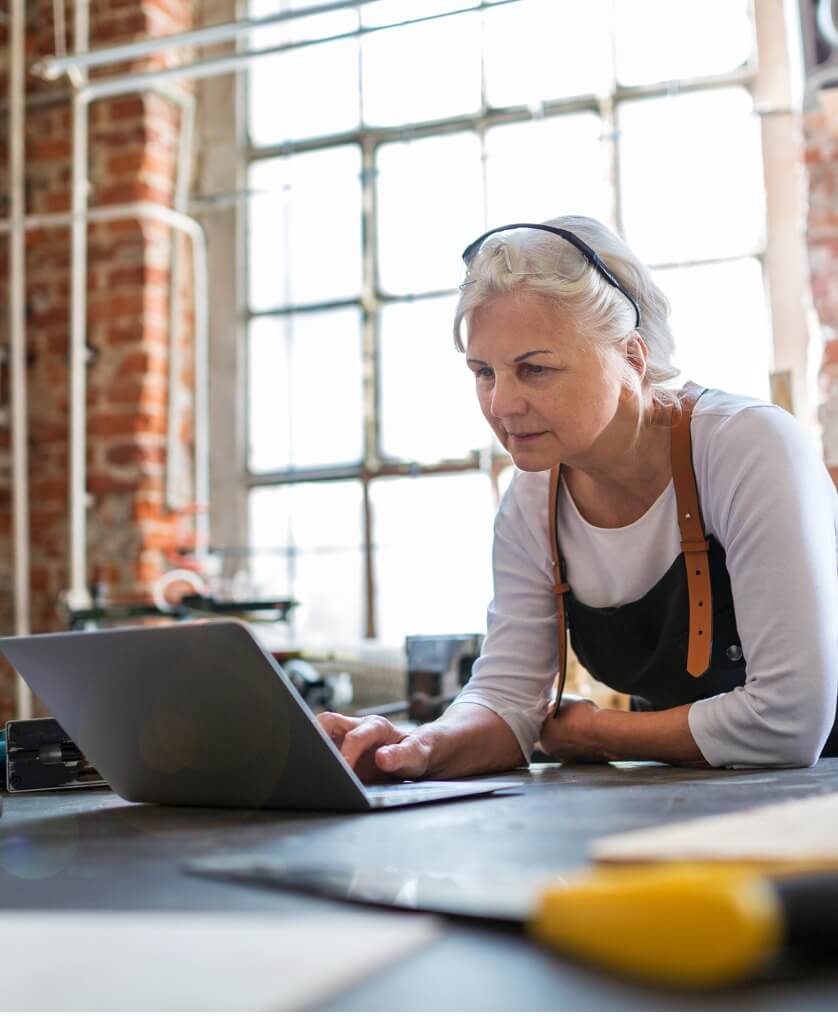 Edited By

Lee Williams

Lee Williams

Senior Financial Editor

Lee Williams is a professional writer, editor and content strategist with 10 years of professional experience working for global and nationally recognized brands. He has contributed to Forbes, The Huffington Post, SUCCESS Magazine, AskMen.com, Electric Literature and The Wall Street Journal. His career also includes ghostwriting for Fortune 500 CEOs and published authors.

Read More

Published: September 22, 2021
Updated: March 1, 2023
8 min read time
This page features 7 Cited Research Articles
Over 9 million people aged 65 and older were employed in 2020, according to the Bureau of Labor Statistics. While that may be a small percentage of the overall workforce, it's still a large group of people who qualify to receive Medicare benefits based on age alone.
We've listed six Medicare mistakes for those working past 65 that are easy to make below. By avoiding these errors, you can rest assured that you have the healthcare you need and won't be penalized in the future.
Most Common Medicare Mistakes for Those Working After 65
Forgetting the Medicare enrollment deadline
Not asking enough questions
Continuing contributions to an HSA
Failing to notify Medicare after leaving your job
Delaying Medicare enrollment
Not reviewing insurance coverage or planning ahead
1. Not Asking Enough Questions About Your Private Health Insurance
There are many things to take into account before deciding which health insurance coverage to use. Asking questions will help you make the most informed decision. Here are some questions you should ask about your employer's health coverage:
Is the drug coverage "creditable?"
If your employer's drug coverage is not creditable, you may not be eligible to delay Medicare Part D coverage. According to the Centers for Medicare & Medicaid Services:
"'Creditable prescription drug coverage' is coverage that meets Medicare's minimum standards since it is expected to pay, on average, at least as much as Medicare's standard prescription drug coverage."
Is it a group health plan as defined by the IRS?
This question is particularly important for those who are self-employed or receive health coverage at a company that doesn't offer it to every employee.
If the answer to this question is no, you may have to sign up for Medicare during your Initial Enrollment Period to avoid late penalties.
Will this insurance be considered my primary or secondary insurance?
For those who work at a company with 20 or more employees, Medicare will likely be secondary insurance. This is also true if you're covered by a spouse's employer insurance and there are 20 or more employees at the company.
Dr. Gayle Byck of In Tune Health Advocates told RetireGuide in an email:
"If you are planning to stay on your employer-based plan and delay enrolling in Part B, check with your HR department to confirm which plan is the primary payer. If your employer plan is the secondary payer and you don't enroll in Part B when you are first eligible, you could be subject to a lifetime late enrollment penalty."
If you're unsure about anything regarding your health insurance, it's always best to ask about it. You can find many answers to your questions online, by talking with a Medicare expert or by discussing it with your employer's benefits specialist.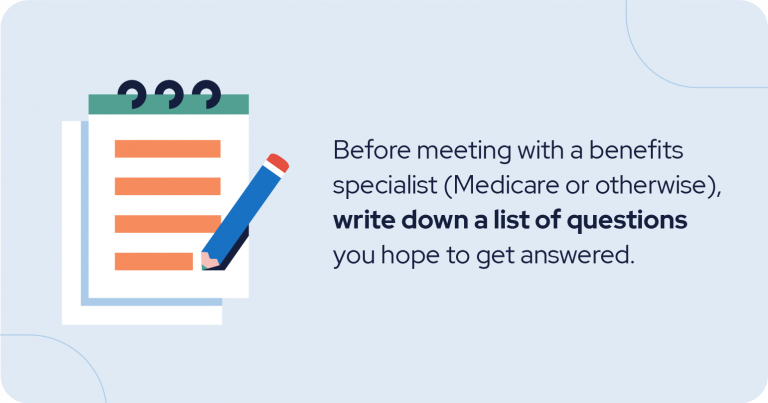 2. Continuing Contributions to a Health Savings Account
Once you begin receiving Medicare benefits, you are no longer allowed to contribute to a Health Savings Account, according to The Centers for Medicare & Medicaid Services. Scott Maibor, Managing Director of Senior Benefits Boston, shares:
"Many people enroll in Part A when they turn 65. There is usually no premium and no harm in doing so UNLESS the individual is actively contributing to an HSA (or the spouse is), then Medicare Part A is not allowed and you could be subject to tax penalties."
If your employer offers a high-deductible health plan and a health savings account, talk with a Medicare professional to determine if it's better to delay Medicare benefits. By doing this, you'll be able to continue contributing to your HSA.
3. Failing To Notify Medicare When Leaving Your Job
Typically, your previous employer will contact Medicare to inform them of your retirement or loss of health coverage. Follow up with the HR department at your former company to ensure Medicare is notified.
Failing to inform the correct parties of your recent employment changes can leave you without health insurance coverage for a time. Once you've left your job, be sure to enroll in Medicare coverage during your special enrollment period. Doing this as soon as possible will help ensure you're not left without coverage for an extended period.
4. Delaying Medicare Enrollment
Medicare outlines over 15 different scenarios where they act as either primary or secondary insurance. If, for any reason, your employer's health insurance is secondary to Medicare, you'll need to sign up for Part A, B or D during your initial enrollment period.
When your company insurance takes the role of secondary payer, you don't have the option to delay enrollment in Medicare. By not signing up during your IEP, you'll incur late penalties. Before relying solely on your employer's health insurance, make sure you know that it is your primary coverage.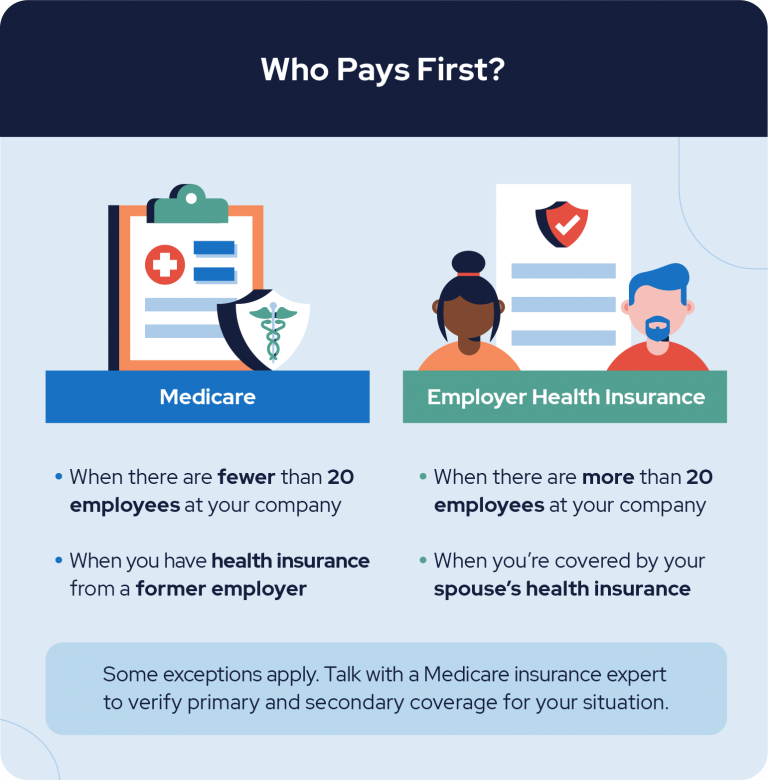 Even if your company's health insurance takes the role of primary insurance, you may want to consider enrolling in Medicare anyway. Marge Draeger, a guide at GetSetUp, shared in an email to Annuity.org:
"I thought that it would be great to not use Medicare until I needed it, so I turned down the coverage when I became eligible. I had good insurance at work and wanted to support myself as long as possible. This became an issue when I had a stroke a few years later and lost my job and insurance."
Marge also said that Medicare refused to believe she had creditable coverage during those intervening years. Even with assistance from her insurance company, it took close to a year to get coverage. Because she didn't have Medicare at the time of the stroke, she was left to pay her medical bills out of pocket.
When deciding if it's right to opt out or sign up, consider your current health conditions and any future ones that may arise. Delaying Medicare enrollment might sound like a good idea at first, but you may find yourself in a situation similar to Marge's.
5. Not Reviewing Insurance Coverage or Planning Ahead
Before signing up for Medicare or choosing to stick with your employer's healthcare coverage, you should evaluate your lifestyle and current coverage. Not taking the time to do so is a common error many employed seniors make. By neglecting this, you may find yourself paying higher premiums for extra coverage once you do retire.
Stuart Schoenfield, a partner at the law firm Capell Barnett Matalon & Schoenfield, shared with RetireGuide in an email:
"[One] issue to consider is that signing up for Medicare Part B coverage while employed may jeopardize the employee's ability to secure Medicare supplemental coverage (Medigap) after retirement," said Stuart.
"Insurance companies are required to sell an individual Medigap coverage. They also are prohibited from charging higher premiums based on existing health conditions if the Medigap plan is purchased within six months of enrolling in Medicare Part B coverage. "
If you determine that you may need or want additional coverage once you retire, it may be best to sign up for Medicare Part B during your initial enrollment period.
6. Forgetting the Medicare Enrollment Deadline After Leaving Your Job
Once you decide to retire, you have eight months to sign up for Medicare Part B and Premium-Part A coverage. This eight-month period is one of several special enrollment periods Medicare offers.
If you fail to enroll during this time, you will have to wait for the general enrollment period and pay the associated late penalties. The general enrollment period lasts from January 1 to March 31, with coverage beginning July 1.
Those who are eligible for premium-free Part A coverage can enroll at any point following the Initial Enrollment Period (IEP)
Is It Mandatory to Sign Up for Medicare at Age 65?
Although signing up for Medicare is not mandatory, you'll likely accrue some late penalties if you don't enroll during your Initial Enrollment Period. This is true unless you meet the following exceptions:
Exception 1: You work at a company with 20 or more employees that offers health insurance coverage.
Exception 2: Your spouse works at a company with 20 or more employees and you're covered under their employer insurance.
If you meet these exceptions, you'll be able to delay coverage without having to pay penalties later on. However, even if your company offers health insurance, you can choose to enroll in Medicare if it makes more sense for your financial and current health situation.
You can choose to completely opt out of Medicare by filling out a form and sending it to the Social Security Administration.
For those who have decided to continue working after 65, you should understand how your employer's health insurance will work with Medicare. Knowing if you should delay enrolling in Part A, B or C is the first step to avoiding costly Medicare mistakes.
If you're unsure what health insurance will be best suited for your situation, talk with a Medicare advisor who can guide you through your different options.

Last Modified: March 1, 2023
Share This Page
7 Cited Research Articles
Need Help Planning Your Retirement?
Yes, I'm Interested
I Have Help Already
I Will Manage It Myself
RetireGuide will soon offer services to help you better manage your retirement.
We will be offering assistance with annuities, life insurance, Medicare and financial planning. Sign up for updates and be the first to know when these services are available.
Get the right information to stay on top of your retirement planning.
Sign up for our newsletter for our latest retirement planning guides, tips and more!
Who Am I Calling?
Calling this number connects you to one of our trusted partners.
If you're interested in help navigating your options, a representative will provide you with a free, no-obligation consultation.
Our partners are committed to excellent customer service. They can match you with a qualified professional for your unique objectives.
We/Our Partners do not offer every plan available in your area. Any information provided is limited to those plans offered in your area. Please contact Medicare.gov or 1-800-MEDICARE to get information on all of your options.
888-694-0290