Passive Income for Retirement
Passive income is money you derive from sources other than paid labor. Common examples include owning rental property and participating in a limited partnership. Once established, passive income streams in retirement require little time and effort to maintain.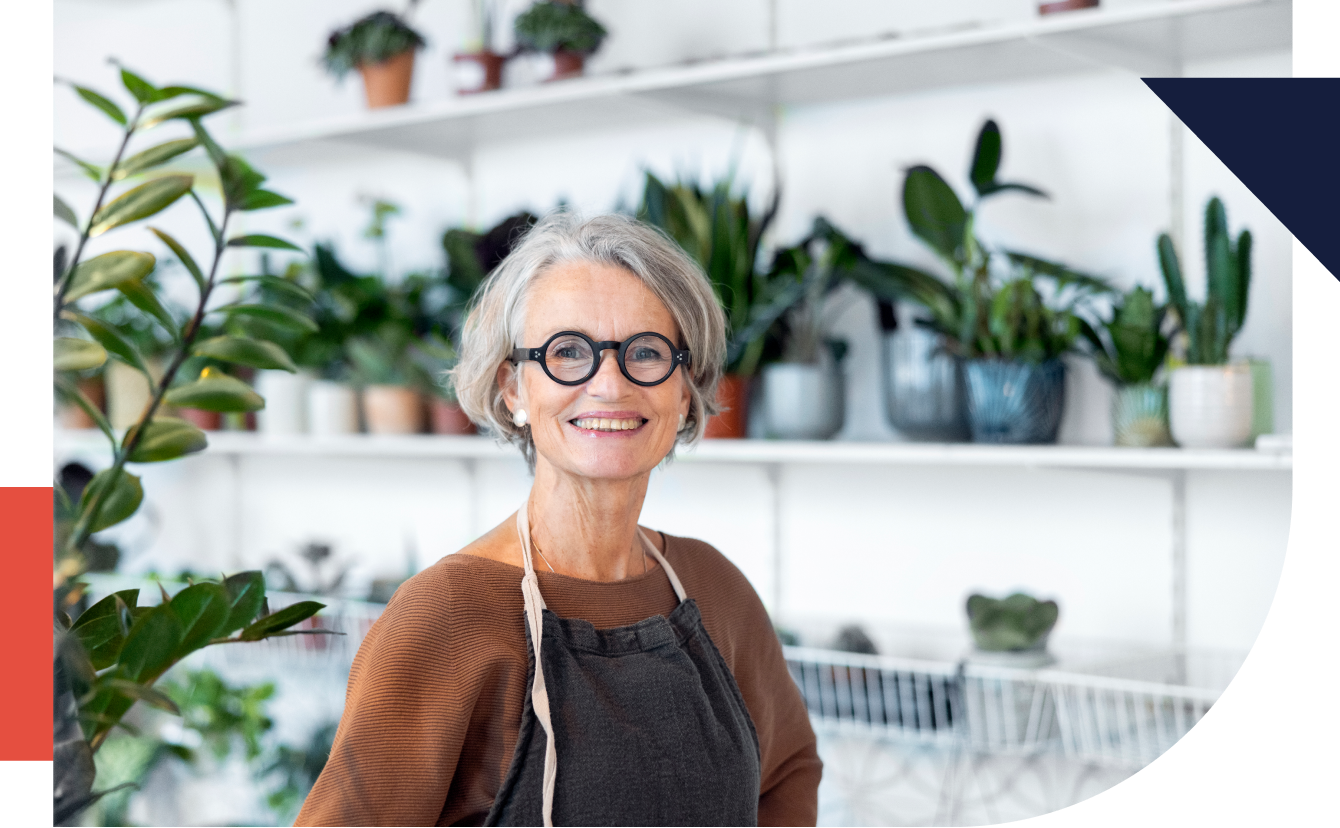 Written by

Rachel Christian

Rachel Christian

Financial Writer and Certified Educator in Personal Finance

Rachel Christian is a writer and researcher for RetireGuide. She covers annuities, Medicare, life insurance and other important retirement topics. Rachel is a member of the Association for Financial Counseling & Planning Education.

Read More

Edited By

Lee Williams

Lee Williams

Senior Financial Editor

Lee Williams is a professional writer, editor and content strategist with 10 years of professional experience working for global and nationally recognized brands. He has contributed to Forbes, The Huffington Post, SUCCESS Magazine, AskMen.com, Electric Literature and The Wall Street Journal. His career also includes ghostwriting for Fortune 500 CEOs and published authors.

Read More

Financially Reviewed By

Ebony J. Howard, CPA

Ebony J. Howard, CPA

Credentialed Tax Expert at Intuit

Ebony J. Howard is a certified public accountant and freelance consultant with a background in accounting, personal finance, and income tax planning and preparation.  She specializes in analyzing financial information in the health care, banking and real estate sectors.

Read More

Published: July 14, 2021
Updated: July 10, 2023
5 min read time
This page features 3 Cited Research Articles

What Is Passive Income?

Passive income – also known as residual income – can mean many things to different people. Generally, it is a way to earn money with minimal daily effort and is not attached to an hourly wage or annual salary.

Many people consider passive income during retirement planning because it helps supplement other income, such as Social Security and pensions.

Having multiple sources of income, including those that require minimal effort over time, can provide financial freedom and security as you grow older.

Passive income does require some work in the beginning. A substantial upfront financial investment is usually required as well.

Like planting a seed or growing a garden, passive income often means reaping the rewards of your previous efforts and hard work.

What is capital preservation?

How To Make Passive Income During Retirement

Passive income comes in many forms such as real estate, businesses, dividends and annuities.

Before you get started, it's important to identify your current financial situation and goals. How much money can you afford to invest, and what are your expected average returns? Sometimes the safest and easiest passive income streams don't generate much money.

Things to Consider Before Picking a Passive Income Stream

How much money do you want to earn and for how long?
How much time and effort is typically required to generate your desired income?
Is an initial upfront investment required?
What is your risk tolerance?
Do other people make money doing this?
Does this idea show a positive long-term track record?

Keeping track of multiple sources of income can be challenging. Pay attention to how much money you spend to maintain your passive income stream.

For example, consider the property upkeep costs and repairs needed to maintain a rental property.

It's also important to note that the IRS has a more specific definition of passive income.

According to the IRS, passive income is:

Trade or business activities in which you don't materially participate during the year.
Rental activities — unless you're a real estate professional.

While financial experts may consider certain types of investment income passive, the IRS considers it to be portfolio income subject to capital gains tax.

If you're exploring passive income streams in retirement, speak with a financial planner or accountant to learn more about tax treatment.

Is Your Retirement Plan on Track?

Explore annuity solutions that align with your planning needs.
*Ad: Clicking will take you to our partner Annuity.org.

Types of Passive Income That Works for Retirees

After assessing your financial situation and goals, you can explore different types of passive income that work for you.

Below is a brief list of options. You may discover others by conducting your own research.

Types of Passive Income Streams

Rental Income

Renting out a second property is a popular retirement investment strategy. Keep in mind that being a landlord can be challenging and time-consuming. Experts recommend buying property somewhere nearby that's convenient for you to visit and check on.

Hiring a property management company is another option.

Annuities

An annuity is a contract between you and an insurance company. These financial products offer a guaranteed income stream and are primarily used by retirees. You can purchase an annuity with either a lump sum of cash or a series of payments.

Annuities can be highly customized to meet your specific income needs. Make sure you read and understand your annuity contract before signing.

Dividend Income

Dividend stocks distribute part of the company's earnings to shareholders quarterly. Some companies increase their dividend payout over time. Dividend stocks are generally less volatile than growth stocks. You can also choose to reinvest dividends to increase long-term cash flow.

Interest Income

Interest from high-yield savings accounts and certificates of deposit (CDs) generate interest you can use as supplemental income in retirement.

High-yield accounts earn a higher interest rate than the average savings account — roughly 0.4 annual percentage yield compared to 0.06 APY for typical savings accounts. The average CD yield varies by bank and term, with 5-year CDs offering higher rates than 1-year CDs.

Royalty Income

Royalty income is generated when you own the rights to an asset, such as a piece of art, music or literature. You can also earn royalty income from the extraction of oil, gas or minerals that is licensed for other people to use.

Renting Out a Room or Vehicle

If you're not ready to invest in a second property, you can still earn passive income by renting out a spare room in your home. Having a roommate or an occasional Airbnb guest is one way to add extra money to your budget — if you don't mind sharing your home with others.

Another option is renting out an RV or trailer, if you own one, by using websites like Outdoorsy or RVShare.

Passive Income Benefits and Risks

Passive income can be a great way to supplement your retirement — but it's important to consider the downsides, too.

For example, revenue from different types of passive income — such as rental income, investment income and royalties — receives different tax treatment from the IRS.

You need to keep good records, and you'll probably want a tax expert to help you navigate the process.

Benefits of Passive Income

More free time
Location flexibility
Financial independence and security
Diversification

Risks of Passive Income Streams

Potential tax consequences
Time and effort required
Financial investment
Returns may be different than what you anticipated

Make sure to consider both the pros and cons of potential passive income streams before getting started.

Advertisement

Connect With a Financial Advisor Instantly

Our free tool can help you find an advisor who serves your needs. Get matched with a financial advisor who fits your unique criteria. Once you've been matched, consult for free with no obligation.

Last Modified: July 10, 2023

Share This Page
Who Am I Calling?
Calling this number connects you to one of our trusted partners.
If you're interested in help navigating your options, a representative will provide you with a free, no-obligation consultation.
Our partners are committed to excellent customer service. They can match you with a qualified professional for your unique objectives.
We/Our Partners do not offer every plan available in your area. Any information provided is limited to those plans offered in your area. Please contact Medicare.gov or 1-800-MEDICARE to get information on all of your options.
844-359-1705
Your web browser is no longer supported by Microsoft. Update your browser for more security, speed and compatibility.
If you need help pricing and building your medicare plan, call us at 844-572-0696