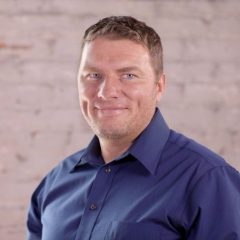 Christian Worstell
Medicare Expert
Christian Worstell is a senior writer for MedicareAdvantage.com who specializes in content related to Medicare and health insurance. He is also a licensed health insurance agent with licensure in Medicare Advantage, Medicare Supplement and life insurance products.
Christian is well known in the insurance industry for the thousands of educational articles he's written to help empower older Americans with their health care coverage.
His work as a Medicare expert has appeared in several top-tier and trade news outlets including Forbes, MarketWatch, WebMD, Yahoo! Finance and more.
Christian's passion for his role stems from his desire to make a difference in the senior community. His writing has positively impacted beneficiaries nationwide, allowing them to learn best practices for navigating Medicare. He believes that by better understanding coverage, beneficiaries may learn how to limit their out-of-pocket expenses and access quality medical care.
A current resident of Raleigh, Christian is a graduate of Shippensburg University with a bachelor's degree in journalism.
About RetireGuide.com's Experts
RetireGuide.com's experts are trusted authorities on Medicare, life insurance, annuities and retirement planning. Before experts review content on our website for accuracy, we verify that they have relevant experience, licenses and professional designations. We exercise due diligence in vetting prospective experts to protect our readers and ensure the information on our website is trustworthy, comprehensive and useful to readers in the pursuit of their retirement goals.
More About Our Experts