Does Medicare Cover Urgent Care Visits?
Yes, Medicare covers urgent care visits. This Part B coverage includes unexpected injuries or illnesses that are not emergencies. Medicare pays 80% of the visit cost after the Part B deductible is met. You will be responsible for the remaining 20% of the Medicare-approved expenses.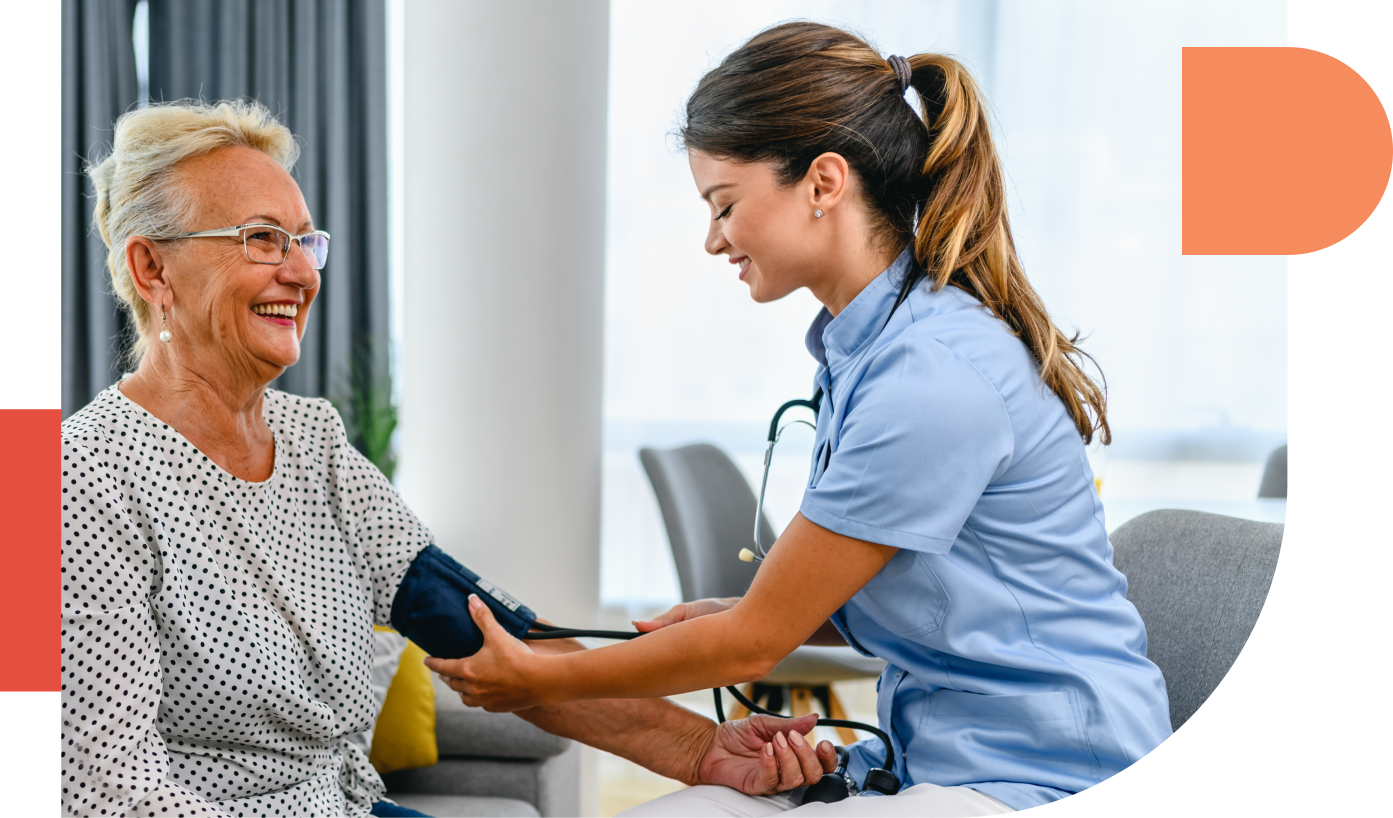 Written by

Christian Simmons

Christian Simmons

Financial Writer

Christian Simmons is a writer for RetireGuide and a member of the Association for Financial Counseling & Planning Education (AFCPE®). He covers Medicare and important retirement topics. Christian is a former winner of a Florida Society of News Editors journalism contest and has written professionally since 2016.

Read More

Edited By

Lee Williams

Lee Williams

Senior Financial Editor

Lee Williams is a professional writer, editor and content strategist with 10 years of professional experience working for global and nationally recognized brands. He has contributed to Forbes, The Huffington Post, SUCCESS Magazine, AskMen.com, Electric Literature and The Wall Street Journal. His career also includes ghostwriting for Fortune 500 CEOs and published authors.

Read More

Reviewed By

Aflak Chowdhury

Aflak Chowdhury

Medicare Expert

Aflak Chowdhury is a Medicare expert and independent insurance broker specializing in group health insurance. He has worked for major providers including Humana and Principal Financial Group and today works mainly in the small group market.

Read More

Published: June 22, 2021
Updated: October 20, 2023
4 min read time
This page features 8 Cited Research Articles

Urgent Care Coverage at a Glance

| Medicare Plan | Urgent Care Coverage |
| --- | --- |
| Part A (Inpatient) | N/A |
| Part B (Outpatient) | Covers 80% of urgent care visit services and tests after you have reached your Part B deductible. You will also owe copayments for each service received. |
| Part C (Medicare Advantage) | Costs for urgent care visits vary by plan. |
| Part D (Prescription Drugs) | Yes |
| Supplemental Insurance | Can help cover out-of-pocket costs related to urgent care visits. Coverage varies by plan. |

Medicare Coverage for Urgent Care Visits

Urgent care visits offer access to immediate medical attention for unexpected injuries or illnesses. Medicare will cover these visits and any treatment or procedures you receive during your visit under Part B.

Common Injuries or Conditions Worth an Urgent Care Visit

Bleeding from a cut
Cough
Fever
Minor broken bones or fractures
Rashes
Urinary tract infections
Vomiting or diarrhea

Urgent care clinics also offer other Medicare-covered services outside of immediate illness and injury. For example, you can receive annual physicals and X-rays at clinics, as well as vaccine and immunization shots.

Remember, an urgent care visit is for minor, unexpected medical conditions. Anything more serious would require a trip to the emergency room.

Medicare also covers emergency department services for these situations.

Have you selected your 2024 Medicare plan?

Maximize your Medicare savings by connecting with a licensed insurance agent. Annual Enrollment is open until December 7th.

Expected Costs of Urgent Care Visits

If you have Original Medicare — Part A and B, collectively — then 80% of the cost for treatment and services received at an urgent care clinic will be covered.

With Part B, you will have to meet a deductible before coverage begins. After the deductible has been met, you pay 20% of the Medicare-approved cost.

You will also have to pay a copayment if you receive care in a hospital outpatient setting.

Urgent care visits are also covered through a Medicare Advantage plan since they include everything covered in Original Medicare.

Medicare Advantage plans also include additional benefits and coverage and what is offered in Part A and Part B.

Check with your plan provider to learn about any expanded coverage available related to urgent care trips.

As a result of your urgent care clinic, a doctor or healthcare provider may recommend a prescription drug to help you recover from your injury or illness.

Prescription drug coverage is not available through Original Medicare — but is covered by Medicare Part D as an optional benefit through private insurers.

Medicare Reimbursement for an Urgent Care Visit

As with most Part B coverage, your urgent care visit will only be covered if the clinic you visit and the doctor or healthcare provider who treats you are enrolled in Medicare.

It is important to inquire about this before you receive any services to make sure that you are covered. If not, then you will have to pay out-of-pocket for any treatment you receive.

However, you can file a Medicare reimbursement claim later to get your money back even if the clinic is not enrolled.

When filing the claim, you will need to include the bill from the doctor or clinic as well as a letter explaining your reasoning for wanting reimbursement. You can find the form to fill out here.

You must file the claim within a year of when you received the services in question.

If you have a Medicare Advantage plan, then you do not need to file a claim.

3 Minute Quiz: Can You Retire Comfortably?

Take our free quiz & match with a financial advisor in 3 easy steps. Tailored to your goals. Near you or online.

FAQs About Medicare's Coverage of Urgent Care Visits

How do you filter for urgent care facilities that accept Medicare?

To filter a search for urgent care facilities that accept Medicare, go to www.Medicare.gov and click the "Find Providers Near Me" button. Choose the "Doctors & Clinicians" option and fill out the "My Location" box. Under "Name & Keyword," type in "Urgent Care."

This will give you a list of urgent care facilities near you. Not all the providers on this list may accept Medicare. Check with them first.

Does TRICARE for Life cover urgent care?

TRICARE for Life covers urgent care. It defines urgent care as medically necessary care or services for an illness or injury that requires medical attention within 24 hours, but won't result in disability or death if it doesn't get immediate attention. If you have both

TRICARE and Medicare

, each may pay a portion of your urgent care services.

Advertisement

Connect With a Financial Advisor Instantly

Our free tool can help you find an advisor who serves your needs. Get matched with a financial advisor who fits your unique criteria. Once you've been matched, consult for free with no obligation.

Last Modified: October 20, 2023

Share This Page

8 Cited Research Articles
Who Am I Calling?
Calling this number connects you to one of our trusted partners.
If you're interested in help navigating your options, a representative will provide you with a free, no-obligation consultation.
Our partners are committed to excellent customer service. They can match you with a qualified professional for your unique objectives.
We/Our Partners do not offer every plan available in your area. Any information provided is limited to those plans offered in your area. Please contact Medicare.gov or 1-800-MEDICARE to get information on all of your options.
888-694-0290
Your web browser is no longer supported by Microsoft. Update your browser for more security, speed and compatibility.
If you need help pricing and building your medicare plan, call us at 844-572-0696