Medicare and Hearing Coverage
Original Medicare does not cover hearing aids or exams for fitting hearing aids. Medicare Part B may cover some diagnostic hearing exams if you meet specific criteria. Medicare Advantage plans may bundle hearing, vision and dental coverage with Original Medicare benefits.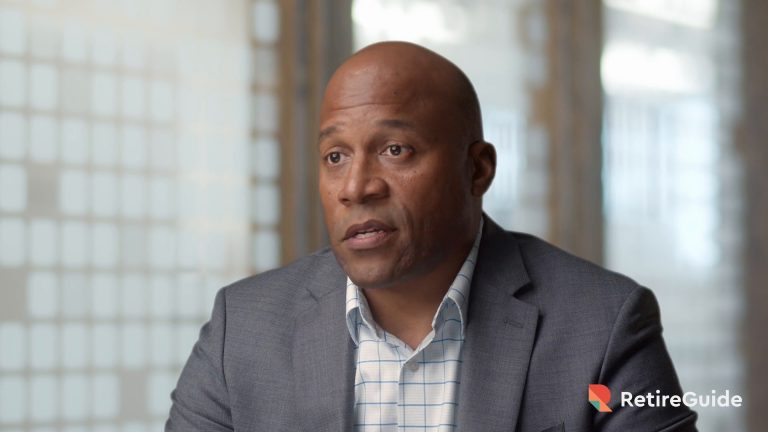 Written by

Rachel Christian

Rachel Christian

Financial Writer and Certified Educator in Personal Finance

Rachel Christian is a writer and researcher for RetireGuide. She covers annuities, Medicare, life insurance and other important retirement topics. Rachel is a member of the Association for Financial Counseling & Planning Education.

Read More

Edited By

Matt Mauney

Matt Mauney

Financial Editor

Matt Mauney is an award-winning journalist, editor, writer and content strategist with more than 15 years of professional experience working for nationally recognized newspapers and digital brands. He has contributed content for ChicagoTribune.com, LATimes.com, The Hill and the American Cancer Society, and he was part of the Orlando Sentinel digital staff that was named a Pulitzer Prize finalist in 2017.

Read More

Reviewed By

Aflak Chowdhury

Aflak Chowdhury

Medicare Expert

Aflak Chowdhury is a Medicare expert and independent insurance broker specializing in group health insurance. He has worked for major providers including Humana and Principal Financial Group and today works mainly in the small group market.

Read More

Published: June 30, 2020
Updated: January 17, 2023
3 min read time
This page features 12 Cited Research Articles

Hearing loss is a common problem for older Americans.

Roughly one third of Americans ages 65 to 74 experience hearing loss, while nearly half of people in the U.S. age 75 and older have difficulty hearing, according to the National Institute on Aging.

Scientists don't know how to prevent age-related hearing loss and there is no way to reverse it.

Many devices and tools, such as hearing aids, are available to help people who suffer from hearing loss.

However, most older adults must pay out of pocket for some, if not all, costs related to these devices.

Does Medicare Cover Hearing Aids?

Original Medicare (Part A and Part B) does not cover hearing aids. It also does not cover exams to fit hearing aids.

Medicare supplemental insurance, also known as Medigap, doesn't cover these expenses either.

Efforts are being made to include hearing aid coverage in Medicare.

H.R. 4618 — a Congressional bill introduced in October 2019 — would expand Medicare Part B coverage for hearing exams and hearing aids, with beneficiaries contributing 20 percent of costs.

However, the bill has failed to make any progress in Congress since January 2020.

Currently, Medicare Part C, also called Medicare Advantage, is the only type of Medicare plan that may cover hearing-related costs.

Medicare Advantage plans are administered by private companies that the government reimburses later.

These plans must provide the same basic level of care as Medicare Part A and Part B but may also bundle other benefits into a single plan, such as vision, dental and hearing.

All Part C plans are not created equal. If you're considering Medicare Advantage, make sure to compare benefits of individual plans to ensure the services you need are covered.

Did You Know?

If you qualify for Department of Veterans Affairs health benefits, you may qualify for hearing testing and paid-in-full hearing aids.

How Much Do Hearing Aids Cost?

Hearing aids are historically expensive. According to a 2022 Forbes article, the average cost for hearing aids can range between $4,000 to $6,000 for a pair.

Research published in the American Journal of Public Health found that these high costs prevent many older Americans from purchasing hearing aids. Only one in seven U.S. adults with hearing loss wears a hearing aid, according to researchers, and ownership is even more limited among minorities and people with low incomes.

But they are becoming both cheaper and more accessible. In 2022, the FDA passed a new rule allowing for the over-the-counter sale of hearing aids for those with mild or moderate hearing loss.

The change allowed for some Americans to get access to hearing aids without having to undergo an exam or get a prescription. It also set the stage for more manufacturers to enter the market, which could help to lower prices in the coming years.

While Medicare Advantage plans often advertise hearing coverage, out-of-pocket costs can vary.

For example, some plans may offer relatively low hearing aid copays of $200 or $300 per device but maintain high deductibles you must pay first.

Other Hearing Services Covered by Medicare

Original Medicare doesn't cover hearing aids, but it will help pay for diagnostic hearing and balance exams.

However, exams are only covered if your doctor or health care provider orders them in an emergency or to see if you need medical treatment.

For example, a doctor may run these tests to diagnose the cause of dizziness or vertigo.

You will pay 20 percent of the Medicare-approved costs for these services, and the deductible for Part B applies.

This Part B coverage is narrow and does not apply to exams that test for general hearing loss.

Last Modified: January 17, 2023

Share This Page

12 Cited Research Articles
Who Am I Calling?
Calling this number connects you to one of our trusted partners.
If you're interested in help navigating your options, a representative will provide you with a free, no-obligation consultation.
Our partners are committed to excellent customer service. They can match you with a qualified professional for your unique objectives.
We/Our Partners do not offer every plan available in your area. Any information provided is limited to those plans offered in your area. Please contact Medicare.gov or 1-800-MEDICARE to get information on all of your options.
888-694-0290
Your web browser is no longer supported by Microsoft. Update your browser for more security, speed and compatibility.
If you need help pricing and building your medicare plan, call us at 844-572-0696