John Hancock
John Hancock enjoys high ratings from credit agencies and financial experts. It offers several insurance plans with multiple rider options. Long-term and short-term life insurance solutions such as term, universal, indexed universal and variable universal policies are available. Whole life insurance is not offered.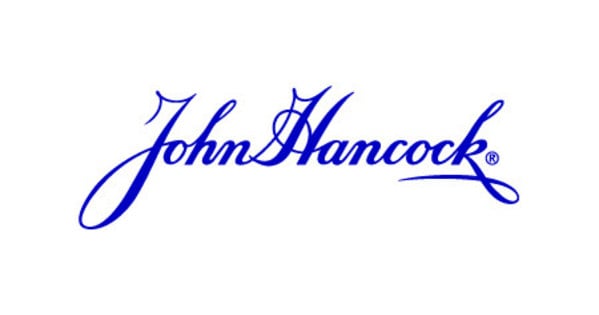 Written by

Terry Turner

Terry Turner

Senior Financial Writer and Financial Wellness Facilitator

Terry Turner has more than 35 years of journalism experience, including covering benefits, spending and congressional action on federal programs such as Social Security and Medicare. He is a Certified Financial Wellness Facilitator through the National Wellness Institute and the Foundation for Financial Wellness and a member of the Association for Financial Counseling & Planning Education (AFCPE®).

Read More

Edited By

Savannah Pittle

Savannah Pittle

Senior Financial Editor

Savannah Pittle is a professional writer and content editor with over 16 years of professional experience across multiple industries. She has ghostwritten for entrepreneurs and industry leaders and been published in mediums such as The Huffington Post, Southern Living and Interior Appeal Magazine.

Read More

Reviewed By

Eric Estevez

Eric Estevez

Owner of HLC Insurance Broker, LLC

Eric Estevez is a duly licensed independent insurance broker and a former financial institution auditor with more than a decade of professional experience. He has specialized in federal, state and local compliance for both large and small businesses.

Read More

Published: December 2, 2022
Updated: January 10, 2023
7 min read time
This page features 16 Cited Research Articles

About John Hancock

Founded more than 160 years ago, John Hancock is a subsidiary of the Manulife Financial Corporation and is one of the leading national life insurance carriers. Today, the company issues life insurance products under John Hancock Life Insurance Company (U.S.A.).

John Hancock sells term and permanent life insurance plans with options to customize through added riders and options to reduce premium rates by adopting a healthier lifestyle. Although John Hancock doesn't offer whole life policies, it has special coverage for people living with diabetes.

Specific benefits and features can vary by policy. Plan features include death benefits paid out when you pass away and investment, interest-accruing components you can use while you are alive.

The company has roughly 3.5 million clients and pays about $7.2 billion annually in life insurance and long-term care claims.

Credit Ratings

John Hancock has solid financial health and credit ratings based on third-party data and analytics for life insurance companies. As of July 2022, AM Best gives John Hancock a Financial Strength Rating (FSR) of A+, which indicates a healthy balance sheet. Regarding risk management, the insurer gets an "aa-," a reflection of its payment history on claims. 

The company's credit and financial strength ratings from Fitch are similarly favorable, as of December 2021, at A+ and AA-, respectively.

John Hancock Ratings

| Agency | Credit Rating | Financial Strength Rating |
| --- | --- | --- |
| AM Best | aa- | A+ |
| Fitch Ratings | A+ | AA- |

Source: AM Best and Fitch Ratings

Types of John Hancock Life Insurance Products

John Hancock offers multiple long-term and short-term life insurance solutions. The plans vary in availability and protective features depending on factors like where you live and policy type.

Term Life

John Hancock's term life insurance provides protection for a specific duration, usually 10 to 30 years, and is designed for clients ages 18 to 80 years old. Coverage is meant to be a safety net for existing or foreseeable financial obligations, such as your children's college tuition or a home loan. The policy has a fixed premium rate that allows you to lock in long-term cost savings by purchasing coverage when younger.

Owners of term life plans can convert policies to permanent life coverage if the owner decides that lifetime protection is needed. They can personalize them by adding a rider or enrolling in the John Hancock Vitality program for additional perks like discounts on premiums. Coverage limits range from $250,000 to $65 million.

Available term life plans include:

Protection Term
Vitality Term

Universal Life

Universal life insurance (UL) is a type of permanent life insurance that provides lifetime protection with a death benefit and a tax-deferred, interest-growing cash account. You may make a withdrawal or take out a loan against the policy, but you must repay the amount on time to avoid reducing the cash value or final death payout.

Available for duration amounts between three months and 90 years, John Hancock's UL policies provide supplementary future income and give you a vehicle for legacy planning. You can vary the frequency and amount of your premium payments to suit your changing financial needs. Coverage amounts for UL plans start at $50,000.

Available universal life plans include:

Protection UL
Protection Survivorship UL

Indexed Universal Life

Index universal life (IUL) lets you change your premium rates over time. These policies provide lifetime protection and a death benefit, just as UL plans do, but with more ways to grow tax-deferred interest. However, your IUL premiums aren't invested in any stock or equity options. Instead, earnings come from a linked indexed account, typically a low-risk investment.

Available indexed universal life plans include:

Protection IUL
Protection Survivorship IUL
Protection Accumulation IUL

Variable Universal Life

Variable universal life insurance (VUL) is one of the most versatile permanent plans John Hancock offers. Policy owners receive lifetime coverage with multiple investment options available across numerous risk categories. You can change your current investment strategy and put your money in a more viable income-generating vehicle to meet your financial goals.

Compared to the other universal life insurance policies, VUL provides the most potential to accumulate interest over time. However, market conditions determine how fast or slow your funds increase.

Available variable universal life plans include:

Accumulation Survivorship VUL
Protection VUL
Accumulation VUL

Vitality Wellness Program

John Hancock's Vitality Wellness Program incentivizes policyholders to live a healthier life by integrating exercise and healthy food. Under the Vitality Plus option, you can save up to 25% on premiums and travel, while Vitality Go offers savings on groceries, fitness devices and more. You can sign up for these lifestyle-based rewards provided you already own a term or permanent life insurance policy from John Hancock.

Aspire

John Hancock's Aspire policy caters to people who are diagnosed with type 1 or type 2 diabetes. Available for term and permanent life insurance policyholders, the program rewards policyholders for maintaining physical body health. Potential benefits include up to 25% savings on coverage costs and free diabetes screening tools and supplies.

Insurance Riders

A life insurance rider lets you modify the benefits or features of your existing coverage after an unexpected change of circumstances. For instance, if you become critically ill, you can purchase an endorsement that enables your family to access a portion of the policy's death benefits. John Hancock offers various rider options for different scenarios.

Insurance rider options include:

Terminal illness
Chronic illness
Total disability premiums waiver
Estate preservation
Cash value enhancement
Unemployment protection
Preliminary funding account
Return of premium
Long-term care

Average Costs of John Hancock Life Insurance

Life insurance providers calculate premium rates based on multiple factors, including the policyholder's age, health status, city and state of residency, type of policy, death benefit amount and any riders that are added to the policy.

When you withdraw cash or take a loan against a permanent life policy, your costs can increase. The hypothetical chart below illustrates how these different factors can impact your life insurance premiums.

Average Costs Compared by Policy Type

| Policy Type | Accumulation VUL | Protection Survivorship IUL | Protection UL | Protection UL |
| --- | --- | --- | --- | --- |
| Policyholder | 45-year-old male | 63-year-old male or 54-year-old female | 55-year-old male | 55-year-old male |
| Status | Bronze, non-smoker | Gold, non-smoker | Non-smoker | Non-smoker |
| State | Massachusetts | India | Any | Any |
| Rider | Long-term care ($500,000) | None | Critical illness ($100,000) | None |
| Death Benefit | $500,000 | $20 million | $1 million | $1 million |
| Initial Annual Premium | $32,208 | $789,669 | $13,652 | $11,645 |

Source: John Hancock Insurance

Pros and Cons of Life Insurance from John Hancock

Purchasing John Hancock's life insurance comes with the unique option to save on premiums through the Aspire and Vitality wellness programs. Without reducing plan benefits, you can get coverage discounts and other rewards for adopting a healthier lifestyle. Their permanent life insurance products are also flexible and you can customize them after purchase to suit your current or future financial needs.

John Hancock doesn't offer whole life insurance, an appealing option if you want lifetime coverage for a fixed, predictable price. You also can't get an online quote from John Hancock. You must talk to a broker or a John Hancock agent to get an accurate price for the policy you want.

Average Customer Service Ratings for John Hancock

John Hancock receives above-average ratings across several third-party consumer review websites. Out of 5 stars, Trustpilot rates the insurer at 3.412 stars and Consumer Affairs gives it 3.813 stars. Consumers Advocate rates the insurer highly, giving it an overall 4.8-star rating for its hybrid life and long-term care insurance policies.

Client Resources

As a John Hancock customer, you can access an online account to manage your policy, pay premiums file claims and more. The company also provides many digital forms that you can complete and submit online. For example, it has online forms to change a beneficiary or request a loan on your universal life insurance policy.

Life Insurance Customer Service Contact Information

800-732-5543

Last Modified: January 10, 2023

Share This Page

16 Cited Research Articles
Your web browser is no longer supported by Microsoft. Update your browser for more security, speed and compatibility.
If you need help pricing and building your medicare plan, call us at 844-572-0696