Globe Life Insurance
Globe Life insurance offers several term and whole life insurance policies with options for adults and children. The coverage limits on all policies are lower compared to other competitors. Explore the pros, cons and ratings of Globe Life to help you determine if one of their policies is right for you.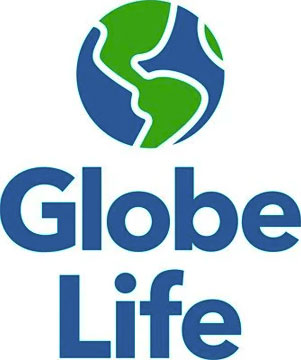 Written by

Lindsey Crossmier

Lindsey Crossmier

Financial Writer

Lindsey Crossmier is an accomplished writer with experience working for The Florida Review and Bookstar PR. As a financial writer, she covers Medicare, life insurance and dental insurance topics for RetireGuide. Research-based data drives her work.

Read More

Edited By

Lamia Chowdhury

Lamia Chowdhury

Financial Editor

Lamia Chowdhury is a financial content editor for RetireGuide and has over three years of marketing experience in the finance industry. She has written copy for both digital and print pieces ranging from blogs, radio scripts and search ads to billboards, brochures, mailers and more.

Read More

Reviewed By

Eric Estevez

Eric Estevez

Owner of HLC Insurance Broker, LLC

Eric Estevez is a duly licensed independent insurance broker and a former financial institution auditor with more than a decade of professional experience. He has specialized in federal, state and local compliance for both large and small businesses.

Read More

Published: December 2, 2022
Updated: June 9, 2023
4 min read time
This page features 8 Cited Research Articles

About Globe Life Insurance

Globe Life Insurance was founded in 1951. As of 2022, they have over $220 billion of coverage in force and over 16.8 million policyholders.

Compared to other life insurance companies, Globe Life has limited policies available with low death benefit limits. Their website does not offer clear information about the few policies offered.

If you need additional information after reading this Globe Life insurance review, consider contacting one of their agents.

Globe Life Contact Information

Phone Number: 1(800) 831-1200

Types of Globe Life Insurance Products

There is a limited selection of life insurance policies from Globe Life, with term and whole life policies available.

All policies have a coverage limit of $100,000, which is drastically lower than other companies. Usually, coverage limits for life insurance are in the millions. However, none of the policies require a medical exam and there isn't a waiting period.

Globe Life also offers Mortgage Protection Insurance, along with one rider advertised — the Accidental Death and Dismemberment Rider. You can add this rider to a term or whole life insurance policy.

Globe Life's Insurance Policies

Term Life Insurance

Globe's term life insurance offers temporary coverage in 1-, 2-, 3-, 4- or 5-year term lengths. Most other insurers offer term coverage for 10-, 15-, 20- or 30-year lengths. Your premiums will be fixed while your policy is active. Although you can renew coverage, your premium cost will increase each time your policy is renewed. With Globe Life's short-term policies, your term premiums will become more expensive at a quicker rate.

Whole Life Insurance

Globe Life offers a standard whole life policy with lifelong coverage and fixed premiums. There is also a cash value component, which grows tax deferred. Globe Life also offers two other types of whole life policies — final expense insurance and children's life insurance.

Average Costs of Globe Life Insurance

The average cost of Globe Life insurance is more expensive for less coverage when compared to average costs from other insurers.

For example, a Globe Life term policy for 1 to 5 years of coverage with $50,000 of coverage would be around $43.78 for a 50-year-old woman. With Ameritas, a different life insurance company, a term policy with 30 years of coverage and a $250,000 death benefit would be $55.07 for a 50-year-old woman.

While the price is similar, Ameritas provides a longer-term length and five times the coverage.

Average Cost Comparison

| Company | Term Length | Coverage | Cost |
| --- | --- | --- | --- |
| Globe Life | 1 – 5 years* | $50,000 | $43.78 |
| Ameritas | 30 years | $250,000 | $55.07 |

*Globe Life's rate calculator doesn't allow the user to set a specific term length, so costs may fluctuate depending on how long you need coverage.

Globe Life advertises that during the first month of coverage, $1 buys you $100,000 of term life insurance for adults. For whole life children's policies, $1 buys $30,000 of coverage. Even though the first month is only $1, the future cost of premiums will likely still outweigh the benefit.

Consider the other factors that affect your life insurance cost — your age, health and sex. If you're older, your Globe Life policy quote will increase. The coverage amount will also affect your costs. The lower the coverage is, the more affordable it will be.

Average Globe Life Costs by Age and Coverage

| Coverage Amount/Age | 30 | 50 |
| --- | --- | --- |
| $10,000 | $4.35 | $10.54 |
| $50,000 | $15.86 | $43.78 |
| $100,000 | $30.24 | $85.32 |

*Costs are set for a 50-year-old woman looking for a term policy with one to five years of coverage.

Source: Globe Life

Pros and Cons of Insurance from Globe Life

The main pros of Globe Life are not requiring a medical exam and offering a fast approval process with no waiting period. For some, poor health results in unaffordable rates or coverage denial, so these features are beneficial to those who fall into these categories.

On the other hand, Globe Life's costs are expensive due to small coverage limits. Compared to other insurers' costs, you get a low death benefit at a steep price.

Globe Life was also fined $7.3 million in 2019 for improper claim denials. The penalties were issued after the New York State Department of Financial Services found that 439 policies were improperly denied claims and rescinded.

However, as of 2022, Globe Life has decent financial strength ratings from multiple credit rating agencies. An insurer's financial strength rating refers to their ability to meet financial obligations.

Pros and Cons

Pros

No medical exam
No waiting periods
$1 for the first month of coverage
High ratings from credit rating agencies

Cons

Limited policies available
Only one rider option
Expensive premiums
Record of improper claim denial
Low coverage limits compared to other companies

Average Rating of Globe Life Insurance

Two leading credit rating providers — AM Best and Fitch Ratings — have provided financial strength ratings for Globe Life. Both rating agencies provide an alphabetical score that offers insight on Globe Life's trustworthiness, operating performance and consistency.

Last Modified: June 9, 2023

Share This Page

8 Cited Research Articles
Your web browser is no longer supported by Microsoft. Update your browser for more security, speed and compatibility.
If you need help pricing and building your medicare plan, call us at 844-572-0696