Corebridge Financial (Formerly AIG)
Corebridge Financial is a global insurance organization that offers different types of life insurance products, including term, indexed universal and final expense. It is one of the largest life insurance companies in the U.S. and offers various policies to fit certain needs, including flexible term policies and options to skip a medical exam.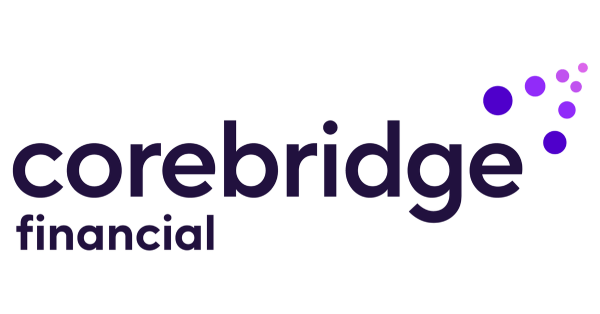 Written by

Lindsey Crossmier

Lindsey Crossmier

Financial Writer

Lindsey Crossmier is an accomplished writer with experience working for The Florida Review and Bookstar PR. As a financial writer, she covers Medicare, life insurance and dental insurance topics for RetireGuide. Research-based data drives her work.

Read More

Edited By

Lamia Chowdhury

Lamia Chowdhury

Financial Editor

Lamia Chowdhury is a financial content editor for RetireGuide and has over three years of marketing experience in the finance industry. She has written copy for both digital and print pieces ranging from blogs, radio scripts and search ads to billboards, brochures, mailers and more.

Read More

Financially Reviewed By Thomas Brock, CFA®, CPA
Published: March 29, 2022
Updated: July 6, 2023
6 min read time
This page features 10 Cited Research Articles
About Corebridge Financial Life Insurance
Corebridge Financial, formerly known as AIG, entered the insurance market in 1919 and has become a leading global life insurance organization. The company has $984 billion life insurance coverage in force as of Dec. 31, 2022.
AIG rebranded to Corebridge Financial in early 2022 to announce their Life & Retirement business to be a standalone company.
Within the first quarter of 2023, the rebrand yielded positive results. Corebridge Financials' investor report found that premiums and deposits grew 45% compared to the prior year's quarter.
Corebridge Financial's life insurance products include term life, universal and final expense insurance policies. Each policy has different benefits, with term life being one of the more affordable options. Life insurance riders are available to add onto most policies for additional coverage.
Types of Corebridge Financial Life Insurance Products
Corebridge Financial offers three main types of life insurance products — term, indexed universal and final expense.
They do not sell traditional whole life or universal life insurance products, which is rare compared to other issuers.
Every Corebridge Financial policy varies, so it's best to consider factors like rates and how long you want your insurance policy to last.
You can always use a life expectancy calculator if you're not sure how long you want your Corebridge Financial life insurance to last.
How Do I Contact Corebridge Financial?
Call 1-800-448-2542 to speak to one of Corebridge Financials' representatives.
Permanent Life Insurance
Corebridge Financial offers two indexed universal life insurance policies. These policies offer lifelong coverage, a cash value component and potential for cash growth by linking performance to a market index.
Features of Corebridge Financial Index Universal Policies:
Lifelong coverage
Cash value component
Flexible premiums and death benefit
Multiple riders available at an additional cost
Opportunity for no medical exam approval
Multiple index interest strategy choices
Term Life Insurance
Term life insurance policies offer temporary coverage with a fixed death benefit and premiums. While most insurers offer term lengths of 10, 20 and 30 years, Corebridge offers unique flexibility.
Corebridge Financial offers 18 term periods, from 10 to 35 years. For example, you could have a 17, 22 or 29 term length, which most other issuers don't offer.
There are also options to skip a medical exam and convert your policy to an indexed universal permanent policy.
Features of Corebridge Financial Term Policies:
18 term periods, between 10- and 35-year term lengths
Fixed premiums and death benefit
Options for simplified underwriting without a medical exam
Can convert your term policy into a permanent policy
Final Expense Life Insurance
Corebridge Financial's final expense insurance, also known as burial insurance, is a type of whole life policy. This policy is intended to cover end-of-life expenses or small amounts of outstanding debt.
There are age restrictions and generally low death benefits for a costly premium. For example, a 50-year-old man can get a final expense policy through Corebridge with $20,000 in coverage for $63.65 a month.
However, the same man could also get a 10-year term policy with $250,000 in coverage for only $24.56 a month. You get over 12 times the coverage amount for almost one-third of the price. Carefully consider each life insurance type before making a commitment.
Features of Corebridge Financial Final Expense Policies:
Approved coverage within minutes through a quick online application
No medical exam
Offers coverage between $5,000 to $35,000
Optional riders available
Age restrictions for those 50 to 80 years old
3 Minute Quiz: Can You Retire Comfortably?
Take our free quiz & match with a financial advisor in 3 easy steps. Tailored to your goals. Near you or online.
Average Cost of Corebridge Financial Life Insurance
Your costs for Corebridge Financial life insurance depend on your age, policy details, alcohol and drug use, driving record, location, dangerous hobbies, overall health and sex. Smoking is one of the biggest factors, capable of doubling, or even tripling your premium rates.
Did You Know?
While AIG has rebranded to Corebridge Financial, as of June 2023, the website still redirects you to AIG's website when you request a term quote.
The younger you are, the cheaper your premiums will be. Preferred plus rates are available if you're in optimum health in your age range, offering you the lowest price.
Corebridge Financial Monthly Quotes for Term Polices with $250,000 of Coverage
| | 10-Year Term | 15-Year Term | 20-Year Term |
| --- | --- | --- | --- |
| Male, 40 | $13.92 | $14.96 | $18.18 |
| Female, 40 | $11.57 | $13.42 | $15.77 |
| Male, 50 | $24.56 | $35.27 | $40.81 |
| Female 50 | $21.12 | $26.58 | $31.85 |
*These quotes were pulled for healthy individuals with preferred plus rates
Disclaimer: While RetireGuide always strives for gender inclusivity in our work, much of the financial industry's existing data is classified by traditional gender binaries. While we make every effort to use inclusive language in our reporting, our resources may at times be limited to the available population data.

If you're nonbinary, refer to your sex assigned at birth when estimating life insurance costs. If you're transgender, reach out to the life insurance company to confirm their process. Some issuers honor your actual gender when estimating costs, while others may ask for your sex assigned at birth.


Expect permanent life insurance policies from Corebridge Financial to have a higher price tag. No matter who your issuer is, permanent policies are usually more expensive due to their lifelong coverage and additional benefits.
Many young individuals sign up for Corebridge Financial's term life insurance policies since they don't increase premiums over time, resulting in a stream of low, steady premiums for years to come.
Pros and Cons of Corebridge Financial Life Insurance
It's best to consider all pros and cons before choosing a life insurance company. Affordability is a noteworthy pro when considering Corebridge Financial.
When comparing term quotes from four other highly rated life insurance companies — State Farm, Mutual of Omaha, Prudential and Nationwide — Corebridge financial had the most affordable quote.
However, the company still has their services split between their new website and the original AIG website. Corebridge's term quote tool, which requires you to connect with a representative, is only available through AIG's website.
Pros
Most affordable quote compared to five other highly rated issuers
Coverage available without a medical exam
Flexible term lengths
Cons
Was involved in an accounting scandal in 2005
Doesn't offer traditional universal life or whole life policies
No quote tool available online
Never Miss Important News or Updates with Our Weekly Newsletter
Get money-saving tips, hard-to-find info and tactics for a successful retirement in our free weekly newsletter.
Average Rating of Corebridge Financial
AM Best rated Corebridge Financial's Financial Strength Rating as A for excellent for its strong operating performance and business profile. Corebridge Financial was also rated A+ by Fitch Ratings as a reliable financial commitment in 2023.
Corebridge Financial is still currently recognized as AIG through the Better Business Bureau, with a 1.01/5 Customer Review Rating. Most complaints are regarding slow response time and communication issues while trying to claim their benefits.
Last Modified: July 6, 2023
Share This Page
10 Cited Research Articles
Your web browser is no longer supported by Microsoft. Update your browser for more security, speed and compatibility.
If you need help pricing and building your medicare plan, call us at 844-572-0696