Does Medicare Cover Dentures?
Medicare generally does not cover dentures or other dental procedures. However, it will cover dental services required for another covered procedure such as reconstructing your jaw after an accidental injury. In most cases, you must pay 100 percent of non-covered dental services, including dentures.
| Medicare Plan | Dentures Coverage |
| --- | --- |
| Part A (Inpatient) | Dentures are not covered in most cases. |
| Part B (Outpatient) | Dentures are not covered in most cases. |
| Part C (Medicare Advantage) | Some Medicare Advantage plans may offer options to help pay for dentures. |
| Part D (Prescription Drugs) | N/A |
| Supplemental Insurance | Medigap does not cover dentures. |
Do Any Medicare Plans Cover Dentures?
Original Medicare — Medicare Part A and Part B — typically does not cover dentures or other dental services.
Some Medicare Advantage plans and other Medicare-related insurance or savings plans may offer options to help pay for dentures or other dental services.
Medicare Plans and Denture Coverage
Medicare Part A

Medicare Part A does not cover dentures. It will cover dental services necessary as part of a covered procedure. These exceptions include jaw reconstruction following an accident, tooth extractions in preparation for radiation treatment of cancers involving the jaw, and dental examinations (but not treatment) before a kidney transplant or heart valve replacement if done by a hospital.

Medicare Part B

Medicare Part B does not cover dentures or routine dental services. It will pay for the same exceptions as Medicare Part A if the procedures are performed by a physician in a facility other than a hospital.

Medicare Advantage

Some Medicare Advantage plans may partly cover the cost of dentures. There are hundreds of Medicare Advantage plans available in the United States and benefits vary from plan to plan. You should ask your plan administrator what specific dental services your plan covers and what your share of the cost will be.

Medigap

Medigap — also known as Medicare supplemental insurance — does not cover dentures. Medigap pays out-of-pocket expenses for Medicare-approved items, treatments or services. Since Original Medicare does not cover dentures and most dental services, Medigap will not pay for these services either. But you may be able to pay extra premiums for additional dental coverage.

Medicare Medical Savings Account (MSA)

You can purchase dentures with your Medicare MSA plan. A Medicare Medical Savings Account is managed by a private insurance company. It includes a high deductible and a bank account where you deposit savings to be used for medical expenses. However, the denture costs won't count toward your deductible.
Medicare Advantage Plans and Dentures
Some Medicare Advantage plans will cover dentures. But when shopping for a Medicare Advantage plan, you should consider your potential dental needs in the future and ask what specific dental services the plan covers.
Medicare Advantage plans are sold by private insurers that contract with Medicare. These plans are required by law to cover everything Original Medicare covers, but they may include additional benefits such as dental, vision and hearing services.
About 63 percent of Medicare Advantage plans offered some type of dental coverage in 2017, according to a Reuters report. Most cap how much they are willing to pay at around $1,000 to $1,500.
Dentures can cost anywhere from $300 per plate for low-cost dentures to $8,000 for a full set of premium plates, according to denture adhesive maker Fixodent.
Dental Services Medicare Advantage Plans May Cover
Dentures, crowns, bridges, implants and other prosthodontics
Cleanings
Dental diagnostic services
Dental X-rays
Fillings and other restorative services
Oral examinations
Root canal treatment (endodontics)
Tooth extractions
Treatment of gum disease and oral inflammation (periodontics)
It's important to review your Medicare Advantage plan to see what dental services are covered and how much you will have to pay out-of-pocket.
You may have to pay half the cost of the dental services you receive. Many Medicare Advantage plans may only cover Medicare-approved services — putting  you on the hook for 100 percent of dental services.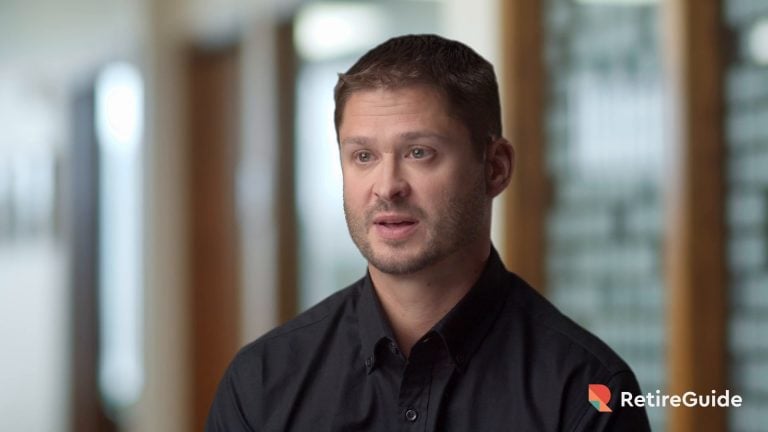 Alternative Options to Pay for Dentures
You can buy senior dental insurance from private insurers to help cover the cost of dentures if you are on Medicare. There are also several free and low-cost dental care options to reduce your out-of-pocket costs or to help you if you have limited income and resources.
Options for Dentures and Dental Services When on Medicare
Frequently Asked Questions About Medicare's Denture Coverage
How much do dentures cost with Medicaid?
Individual states run their own Medicaid programs, so dentures are covered in certain areas. These states will cover full or partial dentures:
Alaska
Idaho
Louisiana
Michigan
Montana
Nevada
New York
North Carolina
North Dakota
South Dakota
Last Modified: August 3, 2022
Share This Page
6 Cited Research Articles