Does Medicare Cover Funeral Costs and Final Expenses?
Medicare does not cover funeral expenses. It only covers medical care for living beneficiaries. Alternatives are available to help ease the financial burden of funeral arrangements. Explore options like burial insurance, Social Security death benefits, and veterans' burial benefits. Community-serving organizations local to you may also have support programs.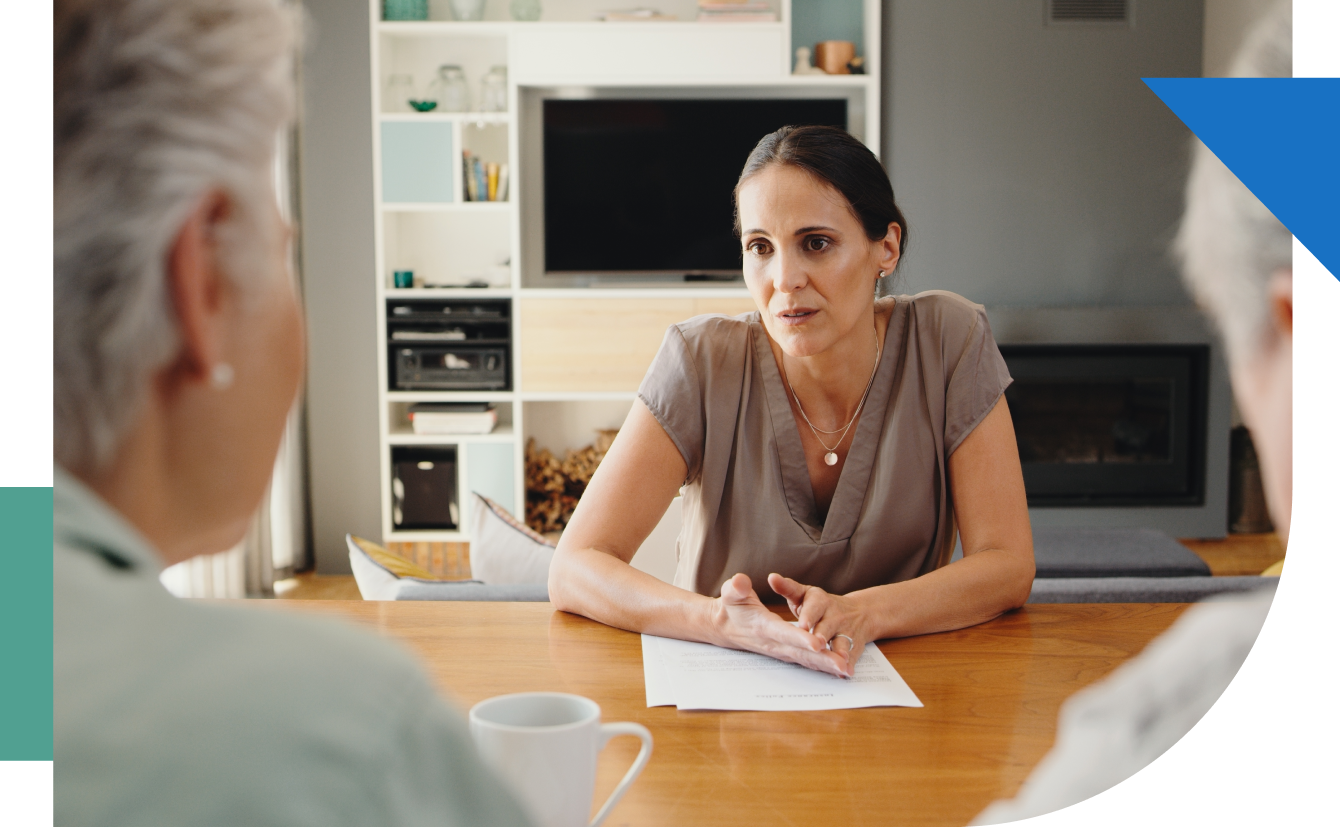 Written by

Christian Simmons

Christian Simmons

Financial Writer

Christian Simmons is a writer for RetireGuide and a member of the Association for Financial Counseling & Planning Education (AFCPE®). He covers Medicare and important retirement topics. Christian is a former winner of a Florida Society of News Editors journalism contest and has written professionally since 2016.

Read More

Edited By

Lee Williams

Lee Williams

Senior Financial Editor

Lee Williams is a professional writer, editor and content strategist with 10 years of professional experience working for global and nationally recognized brands. He has contributed to Forbes, The Huffington Post, SUCCESS Magazine, AskMen.com, Electric Literature and The Wall Street Journal. His career also includes ghostwriting for Fortune 500 CEOs and published authors.

Read More

Reviewed By

Aflak Chowdhury

Aflak Chowdhury

Medicare Expert

Aflak Chowdhury is a Medicare expert and independent insurance broker specializing in group health insurance. He has worked for major providers including Humana and Principal Financial Group and today works mainly in the small group market.

Read More

Published: June 14, 2021
Updated: September 22, 2023
6 min read time
This page features 15 Cited Research Articles

Key Takeaways

Medicare only covers hospitalization and medical costs and does not cover funeral costs or final expenses.
In some cases, Social Security may provide a small death payment to survivors that can be used for final costs.
It is possible to use a Medicare Medical Savings Account (MSA) to help cover funeral costs if the deceased had an MSA.

Funeral costs and final expenses have the potential to become a significant strain on your family after you die.

According to the National Funeral Directors Association, the median cost of a funeral with viewing and burial in 2021 was $7,848. That price does not include cemetery charges, monument charges and other potential bills such as for an obituary.

Cost associated with a funeral are not considered medical expenses, which means they are not covered under Medicare. Medicare will, however, cover mental health services, including grief counseling.

For other, non-medical fees, a few limited options are available through government programs. With proper planning, you can help ease the burden of financial obligations your loved ones may face after you die.

Did You Know?

FEMA is providing financial assistance for COVID-19 related funeral expenses incurred after Jan. 20, 2020.

Using a Medicare MSA to Pay for Funeral Costs

Your loved ones could potentially use a Medicare Medical Savings Account (MSA) to help cover funeral costs. An MSA is a Medicare Advantage plan that sets up a bank account for you to use to cover your health expenses. It is only available in some states and has a high deductible.

Anything left in the account when you die becomes part of your estate and could go back to your family or beneficiary and be used toward your final expenses. The funds may not cover everything because funerals can be costly. Depending on how quickly your family moves forward with burial services, the money might not be available in time.

0:40

Does Medicare Cover Funeral Costs?

Does Social Security Pay for Funeral Expenses?

Social Security may provide a death payment that can be used toward funeral expenses, but it is unlikely to be a substantial amount. Your surviving spouse or child will receive a lump-sum payment of $255 if they meet certain requirements.

In most cases, your spouse will receive the death payment if you are living together when you die. If you are not living together at the time of your death, your spouse can still be eligible for the payment so long as they receive certain Social Security benefits on your record.

If you are not survived by a spouse, the money can go to your child or children if they are eligible for benefits on your record in the month of your death.

According to AARP, this benefit should be automatically paid out once the death is reported to the Social Security Administration. But since funeral services often take place very quickly, there is a chance this money won't arrive in time.

If your spouse or child is eligible but not receiving benefits when you die, they must apply for the death payment within two years of the date of death.

Don't Leave Your Health to Chance

Find a local Medicare plan that fits your needs by connecting with a licensed insurance agent.

Other Options to Pay for Funeral Expenses

Other options are available to help cover funeral expenses. Depending on your situation, you may decide to purchase final expense insurance, set aside funds in a bank account or use benefits from a government program, such as VA benefits.

Final Expense Insurance

Final expense insurance is permanent life insurance that includes a death benefit to cover funeral expenses. You may be able to obtain this type of policy, also known as burial insurance, without having to undergo a medical examination or answer health-related questions, making it a good option for seniors.

Burial Funds

A burial fund is money that is specifically set aside to pay for burial or funeral expenses. You can typically save up to $1,500 to go towards your burial. In some states, you can directly contract with a funeral home to prepay for your burial.

Payable on Death Account

A payable on death, or POD, account is a bank account that will automatically transfer to the named beneficiary after your death. It will supersede any wishes in your last will and testament, so make sure your POD account and will don't conflict.

VA Benefits

The U.S. Department of Veterans Affairs could help pay for your burial if you are a veteran. If the death is not service-related, your family could receive a $300 burial allowance as well as $807 for a plot. Surviving loved ones can receive $2,000 for a service-related death. Veterans can also receive a gravesite and headstone in a national VA cemetery for free.

Do I Need to Report a Medicare Beneficiary's Death?

You will need to report a Medicare beneficiary's death — whether they had been receiving Original Medicare or Medicare Advantage.

Receiving benefits meant for someone who has died is considered fraud, and you should notify Social Security of a death as soon as possible.

Have the deceased person's Social Security number ready and call Social Security at 1-800-772-1213 to report the death.

The funeral home you use can often handle contacting Medicare and Social Security to report the death if you give them the Social Security number.

A death must also be reported to the U.S. Railroad Retirement Board if the deceased person had been receiving benefits. A RRB representative can be reached at 1-877-772-5772.

FAQs About Funeral Costs and Final Expenses with Medicare

Who is eligible for Medicare survivor benefits?

Medicare does not provide survivor benefits. But

Social Security survivors benefits

are available to certain family members. These include a spouse age 60 or older in most cases but 50 and older if disabled or any age if still caring for children younger than 16.

Benefits are also available to unmarried children younger than 18, children between ages 18 and 19 who are in school full time, and adult children who became disabled before age 22.

What resources are available to help cover funeral expenses?

Resources to help cover funeral expenses include national and local charities. You can call 211 in many states to find resources near you.

Some federal agencies will provide assistance in some cases — for instance, FEMA may help with funeral expenses for people who die in national disasters. The Department of Veterans Affairs may help with veterans' costs and Social Security provides survivors benefits in certain cases.

Purchasing

burial insurance

is one of the best steps you can take to help your survivors pay for your funeral and any debts you leave behind.

Never Miss Important News or Updates with Our Weekly Newsletter

Get money-saving tips, hard-to-find info and tactics for a successful retirement in our free weekly newsletter.

Last Modified: September 22, 2023

Share This Page

15 Cited Research Articles
Who Am I Calling?
Calling this number connects you to one of our trusted partners.
If you're interested in help navigating your options, a representative will provide you with a free, no-obligation consultation.
Our partners are committed to excellent customer service. They can match you with a qualified professional for your unique objectives.
We/Our Partners do not offer every plan available in your area. Any information provided is limited to those plans offered in your area. Please contact Medicare.gov or 1-800-MEDICARE to get information on all of your options.
888-694-0290
Your web browser is no longer supported by Microsoft. Update your browser for more security, speed and compatibility.
If you need help pricing and building your medicare plan, call us at 844-572-0696