What Is a Medical Credit Card?
There isn't a one-size-fits-all solution for paying doctor bills. Learn about the advantages and drawbacks of using a medical credit card to cover medical expenses.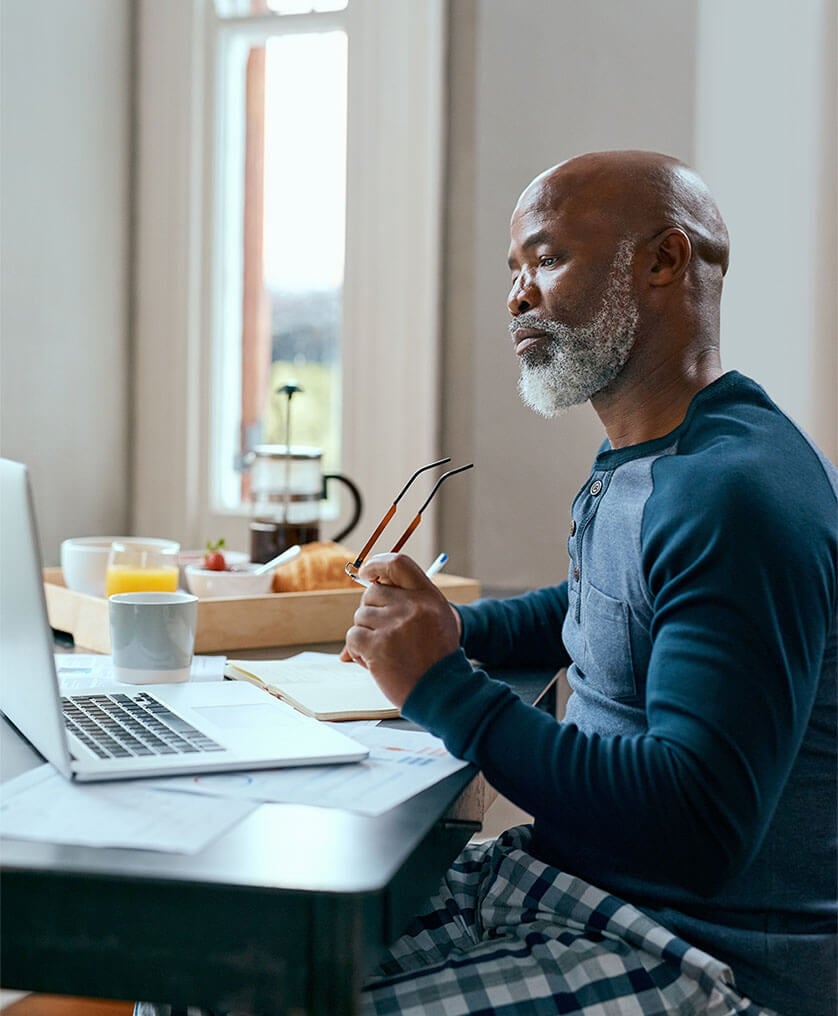 Written by

Christian Simmons

Christian Simmons

Financial Writer

Christian Simmons is a writer for RetireGuide and a member of the Association for Financial Counseling & Planning Education (AFCPE®). He covers Medicare and important retirement topics. Christian is a former winner of a Florida Society of News Editors journalism contest and has written professionally since 2016.

Read More

Edited By

Lamia Chowdhury

Lamia Chowdhury

Financial Editor

Lamia Chowdhury is a financial content editor for RetireGuide and has over three years of marketing experience in the finance industry. She has written copy for both digital and print pieces ranging from blogs, radio scripts and search ads to billboards, brochures, mailers and more.

Read More

Reviewed By

Robin Schiltz, C.D.S.

Robin Schiltz, C.D.S.

Senior Safety Expert

Robin Schiltz is a certified Senior Home Safety Specialist and a certified CARES® Dementia Specialist™. In addition, Robin is the co-owner of Senior Safety Advice, an online platform that provides well-researched information and solutions for caregivers and seniors. Robin is an experienced writer in the financial and senior care industries.

Read More

Published: January 5, 2023
Updated: May 23, 2023
8 min read time
This page features 8 Cited Research Articles

Have you ever found yourself with a surprise medical bill and been shocked by just how high it was? Even with insurance or Medicare, you could have high out-of-pocket (OOP) costs. In 2022, the OOP maximum for a family with insurance is $17,400, which means that even if you have coverage, you could be on the hook for a good deal of money.

If you're looking for ways to pay for large medical expenses, a medical credit card could be right for you. We'll walk you through some pros and cons of medical credit cards, show you a few of the more popular cards available and provide you with information about other ways to pay your medical bills.

A medical credit card is specifically for paying medical expenses. With a medical credit card, you may be able to get a low introductory rate or earn rewards, but you may not be able to negotiate your bill and the interest rate may be higher than on a typical credit card.

What Is a Medical Credit Card?

A medical credit card is similar to a regular credit card, except they are specifically for people with medical expenses. Some providers may even partner with some of these companies to help you pay for procedures.

Like other cards, a medical credit card may have certain perks, including:

Special introductory rates
Rewards or cash back
Some will pay for cosmetic procedures that an HSA might not cover

Before you apply for a medical credit card, make sure that it covers the treatments you need.

Is a Medical Credit Card Worth It?

The answer is: it depends. For some people, a medical credit card could be the right option to pay some bills. For others, there are alternatives to make paying medical expenses easier.

A medical credit card might be a good fit for people with:

Smaller medical bills
Good credit

A medical credit card might not be a good fit for people with:

Large medical bills
Bad credit
Lots of ongoing medical expenses

Pros and Cons of Medical Credit Cards

Medical credit cards come with their own unique advantages and disadvantages. This chart covers a few reasons why it might be a good idea to pay your medical bills with a card and a few reasons to think twice before applying for one.

Best Medical Credit Cards for 2023

Below you'll find information about some of the most popular medical credit cards and several options that aren't specifically medical credit cards but still provide a good introductory interest rate or balance transfer benefits.

CareCredit® credit card

The CareCredit card is a credit card for medical bills. Its specific purpose is to help people pay for medical expenses that their insurance doesn't cover. Hundreds of thousands of providers accept the card in the United States.

Pros

This card has a low introductory rate. Depending on the amount of the procedure, you may qualify for low or 0% interest for a set period of time. Other introductory rates are lower than the average credit card interest rate of 18%.
You can use this card at many different healthcare providers. Use CareCredit at your doctor's office, when you see the dentist or when you take your pet to the veterinarian.
There are several different introductory rate periods. Depending on the size of your bills, you could have between six and 24 months to make payments interest-free.

Cons

CareCredit is a deferred interest card. That means if you don't pay off your balance before the end of the promotional interest period, they charge interest from the original purchase date.
Extended repayment periods are on par with other cards. If you need between 24-60 months to pay off medical debt, the interest rates CareCredit provides aren't much better than other cards.

Wells Fargo Health Advantage® Card

With a lower introductory rate than other cards (12.99%), you can pay your medical debt faster. Some offices can help you get a 0% introductory rate for 6-18 months with this card.

Pros

Wide acceptance rate. You can use this card at thousands of dental, medical, veterinary and hearing offices.
The lower rate means you could save money. 12.99% is lower than the average interest rate for credit cards in the United States, which could help you pay off your debt faster.

Cons

This is a deferred interest card. If you fail to pay off the full amount in the time specified, you'll owe interest on the original balance from the original purchase date.

Chase Freedom Unlimited

This card offers great rewards on some of the places you most often spend money, including drug stores.

Pros

High cash back rewards. When you shop at drug stores, you get 3% back. So if you have recurring medication needs, this card could help you save a lot of money.
Low introductory APR. If you qualify, you could pay 0% interest on everything you put on the card for the first 15 months.

Cons

Normal interest rate is relatively high. Compared to intro rates, the normal APR is significantly higher, which could be a problem if you haven't completely paid off any large medical bills.

U.S. Bank Visa Platinum Card

Need to consolidate medical debt into one place for a lower rate? This card might be right for you.

Pros

Zero interest on purchases and balance transfers for 18 months. You get 18 cycles to pay off balance transfers. This term length could help you make significant progress on your medical bills, especially if you've used other cards to pay them off already.

Cons

No rewards. You won't receive cash back or other rewards with this card.

Alternatives to Medical Credit Cards

In addition to taking out a medical credit card, you do have other options for paying off medical expenses. Before you borrow money, it's always a good idea to talk to your financial advisor. They can help you make an informed decision.

Discuss Options With Your Provider

The first thing you should do when you have medical bills that you're struggling to pay is to talk to your provider. Your doctor may be willing to accept smaller payments over a longer period, and they may even have discounts for paying cash.

While there are no guarantees that they'll be able to work with you, it's always worth checking before you take on another form of debt to pay your bills.

Medicaid or Other Government Programs

If you're retired, have a limited income or meet other criteria, you may qualify for Medicaid assistance or other government or nonprofit organizations.

Medical or Personal Loans

If you don't have good credit, a medical loan (a type of personal loan) could be an option that works with your budget. These loans work for people on fixed incomes because the payments will be the same each month, making it easier to plan for the extra expense.

401(k) Hardship Withdrawals

While it's rarely the best option for paying off medical bills, you can withdraw money from your 401(k). For medical bills and other financial hardships, you can only withdraw the amount you need. You will pay taxes on those funds, but you don't have to return the money to your account.

You can also take a loan from your 401(k) to pay medical expenses. Certain loans from a retirement account do not require you to pay taxes as long as you pay the money back on time, as stated in the loan agreement.

Learn more about the IRS's rules regarding loans and withdrawals here.

Borrowing Against Your Home's Equity

There are several types of home equity loans that you can use to pay off medical bills. If you're looking for a way to reduce medical expenses without taking on another loan (or credit card), borrowing against the equity you've built over time might be worth exploring.

A Home Equity Line of Credit (HELOC) is a type of loan that works much like a credit card. You can borrow up to 85% of your home's value to pay for expenses over time.

There are some drawbacks to using a HELOC, though. It is a secured loan, meaning that if you can't pay it back, you could lose your home. There are also variable interest rates, so you could end up paying more than you originally thought.

Other Credit Cards

Nothing is stopping you from paying a medical bill with a normal credit card except for the interest you will pay on the bill. Getting a new card with a low introductory fee could help reduce some of those costs, especially if you find a card with a low or 0% intro rate.

Paying Medical Bills in Retirement

In 2022, a significant percentage of adults (17%) with medical debt had to declare bankruptcy because they were unable to pay their bills. If you've recently found yourself with a large amount of medical debt, you're probably concerned about how to take care of the additional expense.

If you're retired, that extra bill could spell real trouble. To make sure that you have the means to cover emergency bills, take advantage of your Medicare plan and set up contingencies to cover everything else. Annuities and other retirement plans could provide you with the relief you need, so make sure to find out how you can access your funds when you require them.

Last Modified: May 23, 2023

Share This Page

8 Cited Research Articles
Who Am I Calling?
Calling this number connects you to one of our trusted partners.
If you're interested in help navigating your options, a representative will provide you with a free, no-obligation consultation.
Our partners are committed to excellent customer service. They can match you with a qualified professional for your unique objectives.
We/Our Partners do not offer every plan available in your area. Any information provided is limited to those plans offered in your area. Please contact Medicare.gov or 1-800-MEDICARE to get information on all of your options.
844-359-1705
Your web browser is no longer supported by Microsoft. Update your browser for more security, speed and compatibility.
If you need help pricing and building your medicare plan, call us at 844-572-0696