Does Medicare Cover Behavioral Health Services?
Medicare covers multiple types of behavioral health services for prevention, management and treatment of conditions ranging from obesity to depression. Original Medicare also helps pay for services using the Psychiatric Collaborative Care Model — a behavioral health integration service.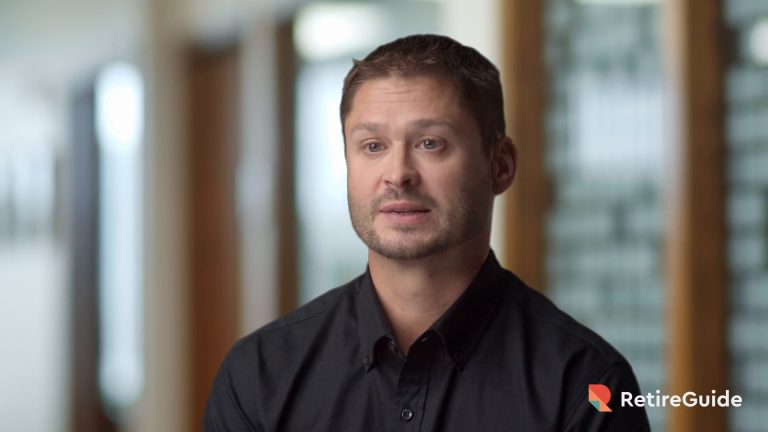 Written by

Terry Turner

Terry Turner

Senior Financial Writer and Financial Wellness Facilitator

Terry Turner has more than 35 years of journalism experience, including covering benefits, spending and congressional action on federal programs such as Social Security and Medicare. He is a Certified Financial Wellness Facilitator through the National Wellness Institute and the Foundation for Financial Wellness and a member of the Association for Financial Counseling & Planning Education (AFCPE®).

Read More

Edited By

Lee Williams

Lee Williams

Senior Financial Editor

Lee Williams is a professional writer, editor and content strategist with 10 years of professional experience working for global and nationally recognized brands. He has contributed to Forbes, The Huffington Post, SUCCESS Magazine, AskMen.com, Electric Literature and The Wall Street Journal. His career also includes ghostwriting for Fortune 500 CEOs and published authors.

Read More

Published: June 3, 2021
Updated: June 23, 2023
4 min read time
This page features 7 Cited Research Articles
Behavioral Health Services that Medicare Covers
Medicare Part B helps beneficiaries pay for a variety of behavioral health services. Several behavioral screening services are included in your "Welcome to Medicare" visit and your Medicare annual wellness visits.
Examples of Medicare-covered behavioral health services include:
Annual alcohol misuse screening
Individual and group psychotherapy
Family counseling
Medication management
You must be enrolled in Medicare Part B, and your doctor or other health care provider must accept Medicare.
Typically, you will be responsible for a coinsurance payment — 20 percent of the Medicare-approved cost of services after paying your Part B deductible. Medicare will typically cover the remaining 80 percent. But, depending on services you receive, you may also have to pay a fee or copayment for services.
Medicare also covers other mental health services.
A Medigap policy can help with your deductible, coinsurance and copayment costs. Medicare Advantage plans, which are required to cover everything Medicare Part A and Part B cover, may provide additional benefits that Original Medicare does not cover.
Medigap and Medicare Advantage plans are sold by private insurers. Check with your plan's administration to find out what your benefits are.
Does Medicare Cover the Psychiatric Collaborative Care Model?
Medicare may pay your doctor or other health care provider if they offer the Psychiatric Collaborative Care Model. Medicare defines this model as "a set of integrated behavioral health services, including care management support."
The collaborative care model is typically used to manage depression, anxiety and related issues, which may also be treated as discrete conditions covered under Medicare.
The model creates a collaborative care team consisting of a primary care provider and a team of specialists that work together and with you to manage your behavioral health condition.
Examples of Collaborative Care Team Members
Primary care provider
Behavioral healthcare manager
Psychiatrist
Other top licensed mental health professionals
Your Costs for Collaborative Care Under Medicare
You must be enrolled in Medicare Part B medical insurance before Original Medicare will cover the integrated services of collaborative care. Medicare Advantage plans will also cover this care.
You will be responsible for your Medicare Part B deductible and 20 percent of the Medicare-approved cost after that. You will also have to pay a monthly fee.
Your doctor or other health care provider will ask you to sign an agreement to receive collaborative care. The agreement will set out the list of services provided on a monthly basis.
Also make sure your providers are enrolled in Medicare and accept assignment — meaning they agree to accept the Medicare-approved cost for your services. Remember, you will still be responsible for a monthly fee on top of your coinsurance.
How Does the Collaborative Care Model Work Under Medicare
The Psychiatric Collaborative Care Model provides a set of integrated behavioral health services. This includes care management support.
Care management support may include:
An ongoing assessment of your behavioral health conditions (such as depression or anxiety)
Medication support
Planning your care for your condition
Other treatments your health care provider may recommend
Your collaborative care team builds a care and treatment plan for you and your specific conditions and situation. The plan is built on evidence-based guidelines and focus on helping patients who are not meeting their clinical goals.
It combines care from multiple mental health professionals based on your needs.
The Psychiatric Collaborative Care Model is one of several integrated behavioral health models designed as "whole-person care."
You can find a behavioral health care provider near you by searching the CMS database or the treatment locator on the Substance Abuse and Mental Health Services Administration's website. SAMHSA's resource provides detailed information about each facility, including the type of care offered, treatment approaches practiced and forms of payment accepted.
Before signing an agreement for care, ask if the services you will receive are covered by Medicare.
Last Modified: June 23, 2023
Share This Page
7 Cited Research Articles
Who Am I Calling?
Calling this number connects you to one of our trusted partners.
If you're interested in help navigating your options, a representative will provide you with a free, no-obligation consultation.
Our partners are committed to excellent customer service. They can match you with a qualified professional for your unique objectives.
We/Our Partners do not offer every plan available in your area. Any information provided is limited to those plans offered in your area. Please contact Medicare.gov or 1-800-MEDICARE to get information on all of your options.
888-694-0290
Your web browser is no longer supported by Microsoft. Update your browser for more security, speed and compatibility.
If you need help pricing and building your medicare plan, call us at 844-572-0696