Does Medicare Cover Antidepressants?
Original Medicare does not cover the cost of antidepressants. You will have to purchase a Medicare Part D prescription drug plan or a Medicare Advantage plan with Part D coverage to help with prescription drug costs.
Does Medicare Cover Antidepressants?
Original Medicare — Medicare Part A and Part B — does not cover antidepressants or any other prescription drugs, but Medicare beneficiaries do have options for drug coverage under other Medicare plans.
You can buy a separate Medicare Part D prescription drug plan in addition to your Original Medicare coverage. Alternatively, you can buy a Medicare Advantage plan that includes Part D benefits. Either option will provide you with Medicare coverage for antidepressants.
To be eligible for coverage under these plans, you will need a doctor's prescription for an antidepressant that has been approved for use by the U.S. Food and Drug Administration. You'll also have to be under the care of a doctor to have your prescription renewed.
Is Your Antidepressant Covered?
Medicare
considers antidepressants a protected class of prescription medicine. Because of that, all Medicare Part D and Medicare Advantage plans must cover a majority of antidepressants. But you may have to switch from a brand-name antidepressant to a generic version depending on your plan.
Medicare Advantage and Part D prescription drug plans are sold by private insurers. Medicare Advantage plans are required to cover everything Original Medicare covers, but these plans are allowed to provide additional benefits.
Original Medicare will cover other mental health services.
Medicare Part A cover some mental health services you receive if you are admitted to a hospital as an inpatient.
Medicare Part B will pay a portion of the cost for mental health services, including annual depression screenings and wellness visits, psychiatric evaluations and other tests. Part B also covers counseling and medication management.
A Medigap — Medicare Supplement insurance — policy can help you with your out-of-pocket costs for other treatments covered under Original Medicare.
Your Antidepressant Costs Under Medicare
How much you spend on antidepressants with Medicare drug coverage will vary depending on several factors. These include your Medicare Part D or Medicare Advantage plan's costs and whether you use a brand-name antidepressant or a generic version.
You will want to check the Medicare Part D formulary — a list of drugs your plan covers. Your plan's formulary will also classify your prescription into one of several tiers. The higher the tier, the more you will pay for the drug.
Example of Medicare Part D Prescription Drug Tiers
Tier 1

Lowest copayment; includes most generic prescription drugs

Tier 2

Medium copayment; brand-name prescription drugs given preference by your plan

Tier 3

Higher copayment; nonpreferred brand-name prescription drugs

Tier 4

Highest copayment or coinsurance; high-cost prescription medications
Your share of the cost in the lower tiers is usually a copayment — a fixed dollar amount. Higher tiers may require you to pay coinsurance — a percentage of the medication's price.
How much you pay for drugs on each tier varies from plan to plan. You will need to contact your Medicare Part D or Medicare Advantage plan's administrator to find out what your specific costs will be.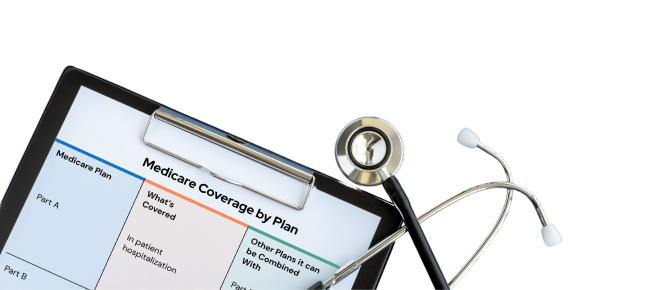 Need FREE Medicare Help?
Our Medicare experts will help you compare, build, and enroll in a plan that gets you the coverages you need at a price you can afford.
How Much Do Antidepressants Cost?
The retail prices of antidepressants can vary widely from brand-name drugs to generic prescription medicines. The most widely prescribed antidepressants are called selective serotonin reuptake inhibitors (SSRIs).
Pricing for a 30-Day Supply of SSRI Antidepressants (2021)
| Antidepressant | Brand Name | Generic Version |
| --- | --- | --- |
| Celexa (citalopram) | $287 to $404 | $4 - $21 |
| Lexapro (escitalopram) | $381 - $480 | $7 - $167 |
| Paxil, Pexeva (paroxetine) | $202 - $276 | $4 - $42 |
| Prozac, Sarafem (fluoxetine) | $504 - $646 | $4 - $30 |
| Zoloft (sertraline) | $345 - $557 | $6 - $63 |
Other modern antidepressants include Wellbutrin (bupropion) and a class of drugs called serotonin and norepinephrine reuptake inhibitors (SNRIs).
Pricing for a 30-Supply of Other Popular Antidepressants (2021)
| Antidepressant | Brand Name | Generic Version |
| --- | --- | --- |
| Cymbalta (duloxetine) | $267 - $339 | $11 - $248 |
| Effexor XR (venlafaxine) | Brand name no longer available | $9 - $65 |
| Wellbutrin (bupropion) | $1,569 - $1,876 | $11 - $128 |
In some cases, doctors may prescribe older antidepressants such as tricyclics, tetracyclics and monoamine oxidase inhibitors (MAOIs). These are not as frequently used because they have more side effects, but they work better for some people.
Last Modified: August 2, 2022
Share This Page
8 Cited Research Articles