What Is Long-Term Care Insurance?
Long-term care (LTC) insurance can come in a variety of versions. No matter which one you choose, there is a level of care that can ease physical and financial burdens for you and your loved ones. Traditional policies and those that contain life insurance benefits are both available in the market.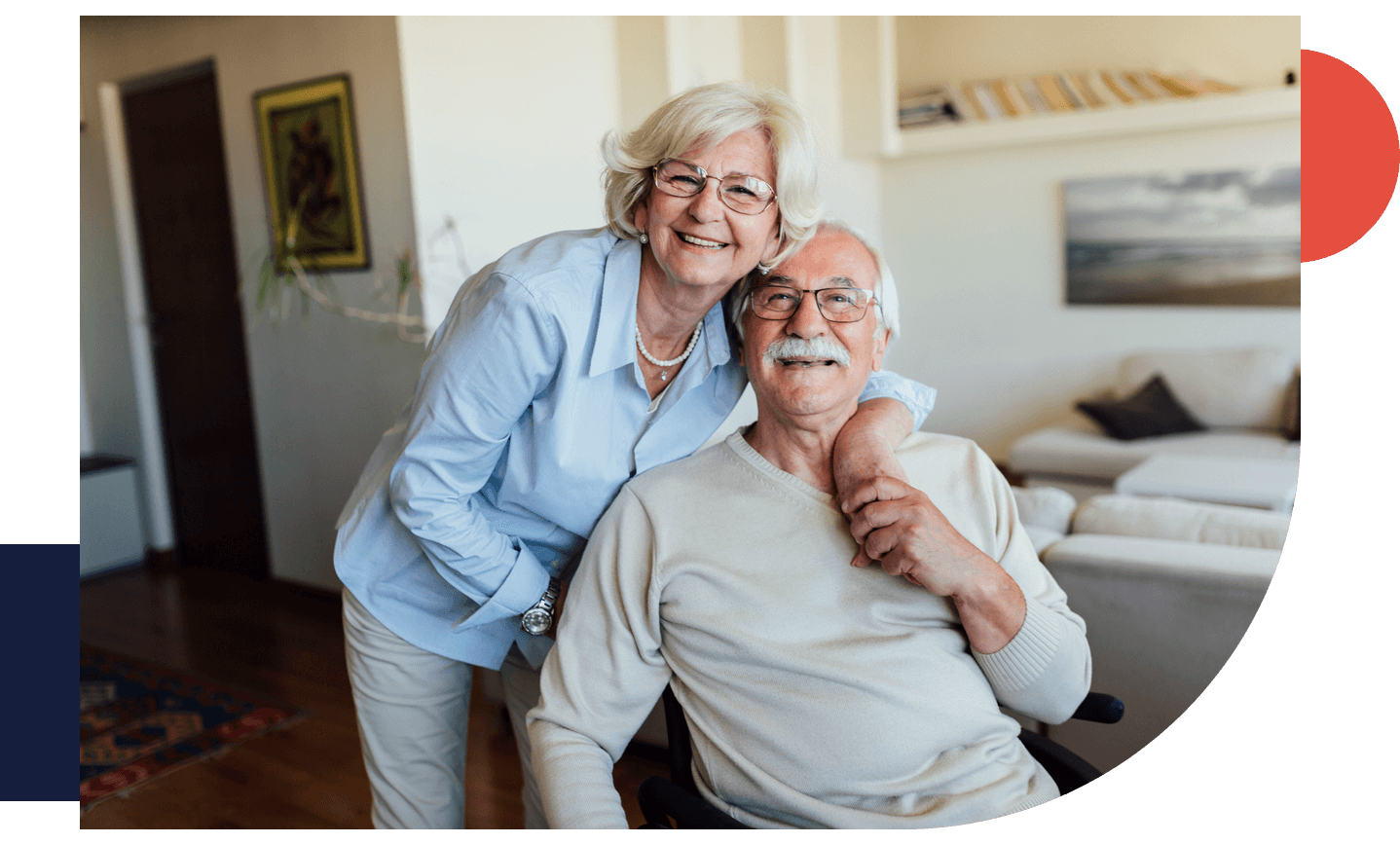 Written by

Eric Estevez

Eric Estevez

Owner of HLC Insurance Broker, LLC

Eric Estevez is a duly licensed independent insurance broker and a former financial institution auditor with more than a decade of professional experience. He has specialized in federal, state and local compliance for both large and small businesses.

Read More

Edited By

Lamia Chowdhury

Lamia Chowdhury

Financial Editor

Lamia Chowdhury is a financial content editor for RetireGuide and has over three years of marketing experience in the finance industry. She has written copy for both digital and print pieces ranging from blogs, radio scripts and search ads to billboards, brochures, mailers and more.

Read More

Reviewed By

Daniel J. Adams, MBA, CFP®, CLU®

Daniel J. Adams, MBA, CFP®, CLU®

Certified Financial Planner™ Professional and Independent Insurance Agent

Daniel J. Adams, the founder of CEG Life Insurance Services, boasts extensive expertise in life and health insurance products. His role as a Certified Financial Planner™ professional and independent insurance agent allows him to aid clients in establishing a solid financial future. Moreover, he takes on the responsibility of training new agents and offering guidance to other financial professionals.

Read More

Published: October 23, 2023
Updated: October 25, 2023
7 min read time
This page features 3 Cited Research Articles

Key Takeaways

Seniors approaching 50 to 70 years of age, with at least $50,000 of assets are a prime demographic for long-term care insurance.
Activities of daily living, such as bathing, dressing and eating, typically trigger benefits.
Depending on the policy, premium and payment options can be flexible.

Importance of Long-Term Care Planning for Retirees and Pre-Retirees

Long-term care (LTC) insurance is a type of product offered by insurance companies that help pay for qualified long-term care expenses. It is relevant for retirees because senior care can be expensive, especially since most live on a fixed income. The key demographic for long-term care are people approaching 50 to 75 years of age.

For those heading into retirement, there may be no more important type of insurance than long-term care insurance. It can literally protect your financial well-being, your physical comfort and care and the inheritance you wish to leave to others.

Who Needs Long-Term Care Insurance?

Long-term care insurance is essential to retirement planning because it protects personal assets while potentially playing a role in estate planning.

According to the Department of Health and Human Services, 70% of adults who survive to age 65 develop severe long-term support needs before they die and 48% receive some paid care over their lifetime.

Without a long-term care plan, the burden of care normally falls onto family members. This may be difficult depending on what phase of life those family members are in. The family may be raising children or employed full-time, which in either case, can present quite the challenge.

Long-Term Care Coverage and Benefits

Long-term care typically covers in-home care, assisted living facilities, nursing homes, adult day care, respite care and hospice care. The concept of the coverage is to pay premiums for the promise of payment for care services in the future. Depending on the policy you choose, the payments and coverage will vary from carrier to carrier, as well as per type of product. Below outlines the annual median costs for long-term care according to the most recent data from Genworth.

Annual Median Costs for Long-Term Care

Nursing Home Private Room: $108,405
Homemaker Services: $59,488
Home Health Aide: $61,776
Assisted Living Facility: $54,000
Adult Day Health Care: $20,280

In-Home Care

In-home care typically means that professional support is brought to the policyholder's home where the care is being provided.

Assisted Living Facilities

Assisted living facilities, per the National Institute on Aging, can range in size anywhere from 25 to 120 or more residents. The residents typically live in their own apartments or rooms while sharing common areas. They have access to meals, personal care assistance, security and other amenities.

Nursing Homes

Nursing homes are also called skilled nursing facilities. They provide a wide range of services, whether it's a short-term or long-term stay. The services typically include 24-hour supervision, meals, security and rehabilitation services.

3 Minute Quiz: Can You Retire Comfortably?

Take our free quiz & match with a financial advisor in 3 easy steps. Tailored to your goals. Near you or online.

Understanding Long-Term Care Insurance Options

There are several different options when considering long-term care insurance. You can choose traditional policies or hybrid products. There are also riders that can be attached to life insurance policies with similar benefits.

Traditional Long-Term Care Insurance

Traditional long-term care insurance is generally more affordable than its hybrid counterpart. However, long-term care insurance premiums are not guaranteed. This can play a large factor in the buying process, since seniors tend to live on a fixed income.

It's proven to be a challenging issue when forecasting 5 to 10 or more years into the future. This type of product is a "use it or lose it" policy. There is typically no salvage, surrender or cash value if the benefits are not triggered.

Hybrid Long-Term Care Insurance

Hybrid long-term care insurance is a much flashier product because it combines the benefits of a life insurance policy with that of a long-term care product. Plus, premiums are normally fixed for the duration of the policy.

It's important to note that hybrid policies are also sometimes called linked-benefit policies. This means that once the long-term care benefits are exhausted, the policy taps into the death benefit.

Factors To Consider When Selecting a Long-Term Care Insurance Policy

There are several factors to consider before selecting a long-term care insurance policy, including the premiums and payment options, policy features and limitations, as well as inflation protection. Each of these will help you determine what type of policy suits your needs.

Premiums and Payment Options

Premiums are based on your age, health, gender and marital status. Insurance companies will assess the combination of those factors to assign you a risk profile, which can determine the amount you are quoted. Of course, the higher risk you are, the higher your premium you will be quoted. As noted above, traditional policy premiums are not guaranteed, while hybrid's premiums typically are.

Payment options will depend on the carrier. While traditional policies tend to be paid until the exhaustion of the policy, hybrids have several different payment options. They can have the standard monthly or annual options, as well as a 10-pay, 20-pay, pay to age 65, or pay to age 100.  In nonindustrial terms, the10- or 20-pay means that your payment schedule will fully pay the entire policy in that number of years.

Some ways to manage costs is to obtain a policy that shares benefits between spouses. Most carriers also provide a marital discount. Other ways are to choose longer waiting periods, also known as elimination periods, associated with your policy. Long-term care policies will not start paying benefits until the completion of the elimination period, which is often 90 days.

Policy Features and Limitations

It's important to consider policy features and limitations because each situation is different. Some policyholders have the assets to manage a longer elimination period, while others don't. Similarly, some don't mind non guaranteed premiums due to the presence of other financial means. Others have backup plans for family to step in until benefits are triggered.

Inflation Protection

In 2023, inflation is a hot button issue. It's on every news or cable station, which is making inflation protection a highly talked about feature in the world of long-term care. This feature of the policy will protect from rising costs associated with economic inflation and should be considered especially for those living on a fixed income.

Never Miss Important News or Updates with Our Weekly Newsletter

Get money-saving tips, hard-to-find info and tactics for a successful retirement in our free weekly newsletter.

Alternatives to Long-Term Care Insurance

There are several different approaches when thinking of long-term care alternatives.  Self-funding is an option if your personal finances would not be at risk of significant depletion. Even if you do have the money available, a long-term care plan still might make more sense to protect those assets for other needs.

Medicaid reliance may be a thought for those who have low income. The most common option used as an alternative to long-term care plans are riders to other policies. These are long-term care riders or chronic-illness riders. Both can serve the purpose on a more limited scale for a much more affordable premium.

Planning for Long-Term Care

Long-term care should play a large role in an overall retirement plan. Long-term care policies are generally best considered between the ages of 50 and 70 for potential policyholders who have at least $50,000 to invest.

Long-term care premiums have the potential for tax deductibility. When selecting reputable insurers, it would be wise to look at ratings and reviews while discussing your findings with the business experience of your trusted broker or advisor.

Assessing Your Long-Term Care Needs

When assessing your own long-term care needs, it's important to consider your age, as premiums will rise the longer you wait to purchase a policy. Assess your family history and possible pre-existing conditions.  This could be a good indicator on what policies to get when anticipating what type of care may be needed.

A thorough review of your long-term care plan and retirement plan is imperative as you don't want to deplete your financial resources due to the purchase of too much coverage.

3 Minute Quiz: Can You Retire Comfortably?

Take our free quiz & match with a financial advisor in 3 easy steps. Tailored to your goals. Near you or online.

How To Find the Long-Term Care Insurance That's Right For You

Research and compare different long-term care providers to find the right policy for you. Using a broker or other trusted financial professional is advised, as they may have personal experience to draw from regarding the claim history or customer service of your chosen carriers. They can help you review and understand policy terms and conditions.

It also wouldn't be a bad idea to involve an estate planning attorney since they will have a different perspective than a financial professional.

The best place to find financial professionals to help you with this decision is your local community.  Also, contact your state's Department of Insurance to inquire on any state specific programs that may be available to you.

Advertisement

Connect With a Financial Advisor Instantly

Our free tool can help you find an advisor who serves your needs. Get matched with a financial advisor who fits your unique criteria. Once you've been matched, consult for free with no obligation.

Last Modified: October 25, 2023

Share This Page
Your web browser is no longer supported by Microsoft. Update your browser for more security, speed and compatibility.
If you need help pricing and building your medicare plan, call us at 844-572-0696