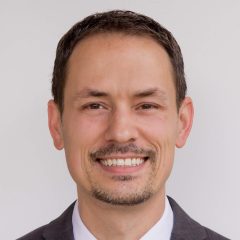 Daniel J. Adams, MBA, CFP®, CLU®
Certified Financial Planner™ Professional and Independent Insurance Agent
Daniel J. Adams is a versatile and accomplished individual, serving as the founder, president and a Certified Financial Planner™ professional and Chartered Life Underwriter® at CEG Life Insurance Services. Since 2007, he has been a licensed life and health insurance agent, skillfully catering to the diverse needs of his extensive clientele. With expertise spanning over 30 reputable life insurance companies, Daniel has successfully guided more than a thousand individuals towards optimal insurance solutions.
His commitment to providing comprehensive financial security extends nationwide, as he empowers clients to navigate life's uncertainties, including mortality, disability and retirement.
Beyond his client-focused work, Daniel supports fellow financial professionals by offering invaluable insurance counsel and personalized products for their own clientele. Moreover, he actively contributes to the development of new agents, ensuring they receive thorough training and licensure within the insurance industry.
As a strong advocate for building personal connections, Daniel values every opportunity to create meaningful relationships and bring financial serenity to families across the country.
His educational background includes a bachelor's degree from the prestigious University of Washington and a Master of Business Administration from City University of Seattle. A devoted family man, Daniel finds joy in the company of his wife and five children, residing happily in the captivating greater Seattle area.
Daniel's remarkable proficiency has garnered him recognition as a life insurance expert, with citations in prominent news articles from CBS News, USA Today, CNBC and Business Insider. Through these accolades, he has solidified his position as an unrivaled authority in the insurance domain, leaving an indelible mark in the pursuit of safeguarding lives and legacies.
About RetireGuide.com's Experts
RetireGuide.com's experts are trusted authorities on Medicare, life insurance, annuities and retirement planning. Before experts review content on our website for accuracy, we verify that they have relevant experience, licenses and professional designations. We exercise due diligence in vetting prospective experts to protect our readers and ensure the information on our website is trustworthy, comprehensive and useful to readers in the pursuit of their retirement goals.
More About Our Experts